Ruined Birthday
by dbskgirl4ever
Tags comedy dbsk jaejoong jyj korean romance | Report Content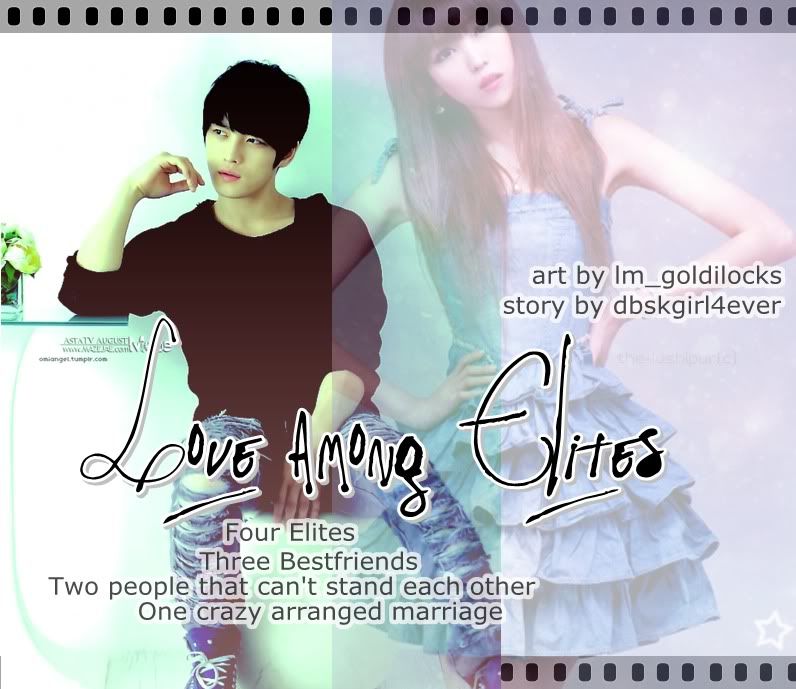 http://www.youtube.com/watch?v=Hx3p9tg_UaU
---
Thursday morning, after you made sure Jaejoong left for work, you went to cooking school. After the daily lesson, you had a private lesson on baking. After hours of taking notes and baking a trial cake with the teacher, you came back home to try one yourself.
You opened your recipe book and confidently smiled. *Let's make Jaejoong oppa the best birthday cake ever!* There was a clatter of metals as you took out all the utensils.
You made your cake batter but it ended up being too sloppy so you tossed it away.
You started on another one but you put way too much sugar in it.
On the 3rdtry, you accidentally put salt into it and ruined the entire thing.
On the 4thcake, you actually baked the cake but it was burnt badly!
By the time you started on your 5thcake, it was night.
You were panicking at the lack of time. The kitchen was a mess. Flour was on your nose and cheek. Your apron was covered with specks of flour, water, and chocolate. You opened the oven door and put on your mitt. You pulled out the cake, expecting it to be perfect. But the top was crumbling off already and it tasted horrible!
You tossed that one and started to mix another bowl of batter. But by that time, you were crying. Salty tears fell down into the batter. You lost it and threw the plastic bowl onto the floor. The batter oozed onto the tile floor, creating another bundle of mess for you to clean.
You sank onto the floor and started sobbing loudly. "Why can't this work out for me?! Why?! I followed the recipe but it never works out for me! I hate baking! I hate cooking! PERIOD! IT'S SO ANNOYING!" You kicked your legs about and threw a tantrum like a child. Finally, you just curled yourself into a ball and bawled.
Jaejoong came home to hear your cries. He thought something happened and darted inside, "What's wrong-" His eyes widened, "What the-"
You were too scared to look up.
Jaejoong put his briefcase down and looked around. "What the hell happened in here? It looks like Pillsbury Doughboy had a party in here."
You started crying loudly. Startled, he jumped. He had never witnessed you crying before. "Y-yah,  I was just kidding-"
"I RUINED IT!" You screamed.
"Ruined what?!" Jaejoong asked, bewildered.
"YOUR BIRTHDAY!" You exclaimed.
"My birthday?" Jaejoong blinked. He looked around at the bags of flour and sugar, cartons of eggs, boxes of baking soda, and cake icings. It all sank in. "You…were baking a cake for me?"
"Trying to!" You kicked the bowl on the ground. "But it never worked out! How come everyone can cook but me!? I did exactly as the recipe said! I even looked at my notes over and over again! But I just suck!" You covered your face in mortification.
Jaejoong picked up your notebook and dusted the flour off of it. In your rapid handwriting, you had written a large collection of notes on cooking and baking. Your random smiley faces over the page made his own lips curl into a smile. *She was attending cooking school? And today she tried to bake a cake just for me. No one has ever done this for me before.* The thought warmed his heart.
Jaejoong bent down in front of you. "Hey." He lightly poked your hand. You put your hands down. "Why don't we leave all this mess behind and go out? Did you eat yet?" Jaejoong asked. You sniffled and shook your head. "Let's go get dinner. Come on." Jaejoong tenderly spoke and held his hand out. You wiped the last of your tears away and put your hand in his. He helped you up, "Go change." You nodded and headed upstairs.
Jaejoong smiled and shook his head. He lifted up his sleeves and started to pick up the fallen bowls and place them back on the counter. Jaejoong looked at all the cake in the garbage can and chuckled. *It must have taken a lot of time to ruin all these cakes.*
^ Back to Top