Bedroom issue
by dbskgirl4ever
Tags comedy dbsk jaejoong jyj korean romance | Report Content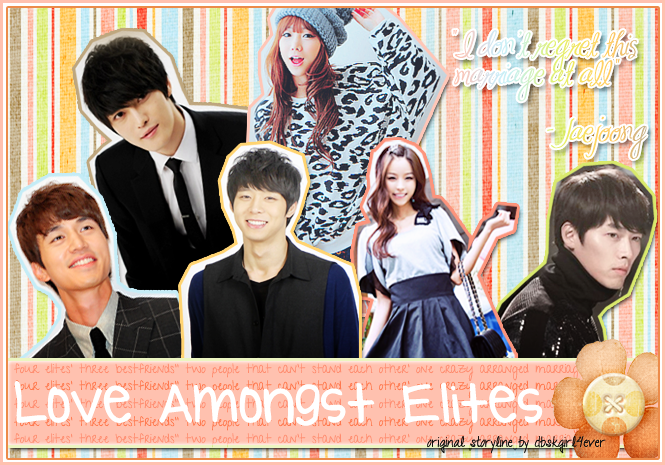 http://www.youtube.com/watch?v=aazH8wffO04&feature=related
----
You and Jaejoong returned to Seoul. A limo picked the two of you and took you to your new mansion. You stepped out and gaped at the humongous estate, "Wow." It was almost as big as Hyunbin's.
You and Jaejoong entered the mansion. It was filled with luxurious furniture and artwork already.
You darted upstairs and stared at the master bedroom. Jaejoong appeared behind you and opened the door wider.
"My stuff is all in here." You pointed out. Jaejoong went into the closet and saw his clothes mixed with yours. "What do we do?" You asked.
Before he could answer, the doorbell rang. You went back down and opened the door. Your eyes rounded in surprise, "Mom! Dad!"
Jaejoong came down. "Mother? Father?"
"Surprise!" They beamed.
*Oh my god. What are they doing here?* Both of you thought.
"Well? Aren't you going to let your first guests in?" The adults demanded.
You meekly smiled and stepped back, "Um, welcome."
They stepped inside and immediately started to cluck and fuss about your and Jaejoong's new home, although they were the ones that had designed this whole thing.
"Come sit down and have some tea." Your mom called.
"Tea?" Puzzled, you entered the living room. A maid put the tea down and left.
"She'll only come here every other day for a couple hours. I figured you two would need some alone time." Your mom winked.
You shook your head *Unnecessary consideration.*
"Come and tell us all about your honeymoon!" Mrs. Kim excitedly beamed.
You and Jaejoong looked at each other. He mostly talked while you nodded and added extra comments.
"I heard that you two stayed in a suite with two rooms." Your dad said. *Why would the workers tell him that detail?* You wondered. "Why would you two do that? You and Jaejoong are a couple now." Your dad frowned.
Mr. Kim nodded, "That's right. You two are a married couple. It's habitual for a husband and wife to sleep in one room."
You carefully sipped your tea. At that moment, your mom chose to add, "It's necessary for a baby to be born-"
"PFFT!" You choked on your tea and some sprayed out. "You all right?" Amused, Jaejoong handed you a tissue. You wiped the liquid off your dress. "Mom! Don't say that!" Your cheeks turned red.
"Why not?" She blinked. "You and Jaejoong can have a baby now-"
"Mom!" You squealed again.
"Ahjumma- I mean, omonim. I think she is right. The two of us just met and married. We need some time to get used to each other. It gets difficult if the adults even push into our bedroom issue." Jaejoong rationally explained.
"That's true. We'll let them  get to know each other first." Mrs. Kim thoughtfully nodded. You sighed in relief.
"Well, we should leave now. The kids must be tired. They need their rest." The adults headed towards the door. "Sleep in one room!" Your mom called.
You covered your face in embarrassment and shut the door. *Moms these days.* You shook your head and turned around.
Jaejoong shrugged, "So let's move our things around and get really settled in. You can have the master bedroom. I'll sleep in the other room." You agreed to the idea and followed him upstairs.
^ Back to Top