IDENTITY REVEALED
by redforever
Tags arrangedmarriage fluff minho romance shinee taemin you | Report Content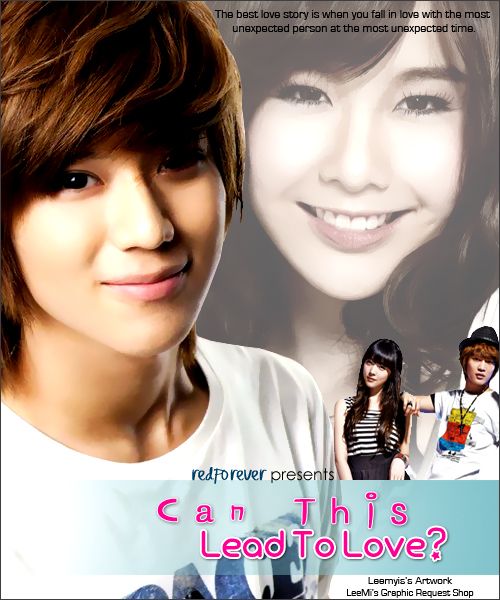 NARRATOR
In the middle of the night, Taemin sneakily went out of his small room in the Choi's mansion. He tiptoed to the door of Siwon's study room.
He looked at his surroundings, and a smile crept up his face.
*I'm unseen.*
Slowly, he opened the door and lightly closed it. He heard the locks tighten in place as he smiled in victory.
Then his search began.
He looked up the drawers filled with files. One by one, the files were proof of his illegal shipments and smuggling of different weapons. Then, he found documents of his cars, his possessions. Taemin swiftly caught the documentation of the car that almost hit you. He smiled in the dark, feeling victorious. He roamed the study room and his eyes landed on a folder on the desk.
Inside was a contract, partnership of Park International Corporation and Choi Enterprises. Taemin tightened his grip on the table, anger running up his veins.
*That liar! He's planning something…. I fell into his trap. Aish!* He raked his hair in frustration.
He carefully slid the papers of evidence he found on his jacket pocket and sneaked out of the study room. He was about to close the door, when he heard something.
"I knew you would be going here." Siwon's voice echoed around the study room. Taemin froze in place.
A lamp flicked on, and he saw Siwon there, on the far edge corner of the room, smirking. He was seated comfortably on a black leather couch, a gun in his hand.
"You lied. You broke your promise." Taemin hissed. His fists were shaking with anger and hatred.
"They're meant to be broken." Siwon smiled, toying with the gun in his hand. He slowly stood up and pointed the gun on Taemin's direction.
"Come on. Shoot. I'm not afraid." Taemin challenged. Siwon let out a small chuckle.
"You're trying to bust me, Taemin?" He moved closer, walking around Taemn's frozen figure.
"People like you, should rot in jail."
"That would be impossible." He laughed. Taemin remained silent, he was composing himself.
"Take him to the basement. Tie him up." Suddenly, two pairs of strong arms held on to Taemin's shoulders and elbows, dragging him. He fought back, but they were too strong.
"Idiot." Siwon muttered, chuckling.
For your family, everything went well, except for Taemin's absence. Siwon already started business with your father and Khun, and he's starting to leave a good impression.
"There's a lead. They found out who the owner of the car that tried to kill you." Khun closed the door as he picked you up from school on one late afternoon.
"Really?" You looked up, nervous.
"Yes. They found out the address of the owner, too." You remained silent, nervous of what the findings would be.
*If only Taemin's here.* You sighed.
"We only found one house. It's a big mansion here in Seoul. Apparently, a business tycoon owns that car." The police officer stood up, handing Khun a long folder. He opened it, examining the contents.
His eyes widened as he scrambled to reach his phone on his coat pocket.
"Oppa, wae?" You worriedly moved beside him. He dialed on his phone and yelled frantically to the other line.
"Uncle, cancel the contract! Choi Siwon! He's the owner of the car that tried to kill Cho Hee! He may be plotting against us. Worse, he may be the cause of the ambushes and the mind to all of this. We have to investigate about him." He paused to listen.
"Yes, she's with me right now. We'll be there. Fast." Khun grabbed your wrist as he ran back to the car, speeding off. You slowly took the folder from him and opened it.
The owner was the man who you saw at the elevator. The one who smirked, the one who looked oddly familiar.
"Choi Siwon?" You muttered unconsciously.
"He's our newest partner." Khun answered out of the blue, focused on his fast driving.
"And he tried to kill me?" You looked at him, confused.
"Don't give me that look. I don't know too."
Suddenly, your phone started beeping.
"Key Oppa, wae?"
"How are you?" He asked, concerned.
"I'm fine." You spoke louder, because Nickhun was loudly yelling on his phone about Choi Siwon.
"Who was that?" Key inquired; irritation in his voice.
"It's Khun Oppa. We found out who owned the car that tried to kill me. Apparently, it's our current business partner, Choi Siwon of Choi enterprises." You explained.
"Mworago? Choi… Siwon?" He raised his tone a bit in astonishment.
"Ne… do you know him?"
"He's… Sulli's brother."
"Sulli? So, Sulli.."
"No, it can't be, she's in the hospital right now. Slight mental retardation."
"Why would her brother want me dead?" You looked up the skies, the phone trembling in your hands.
"It's strange. aish. Just stay put, arasso? We'll come visit you and we'll find Sulli's brother." Key hung up.
*So that's why he looked familiar! He showed himself to me! The man in the black car!*
Khun quickly pulled you inside the elevator and pushed you inside your father's office. They were all frantically busy.
"Choi Siwon may be connected to the ambushes and he tried to kill Cho Hee?" Mr. Park paced on his office, talking to no one in particular.
"Yes, he can be. If he owns that car, then maybe~" Mr. Park cut Khun off. He hurriedly got outside, accompanied by his bodyguards.
"Oppa." You called out.
"I'm busy, Hee." He waved you off, checking on different data on the laptop.
"I know him." You blurted out. Khun shifted all his attention to you. "How?"
"He's the brother of Taemin's ex-girlfriend."
"And?"
"He was the man who showed himself to me. The man with the black car outside our house. He even winked and smirked. Maybe he sent the message. Most probably." You fidgeted on the hem of your shirt.
Khun's brows furrowed. His fists started to curl in anger. He pinched the bridge of his nose, deep in thought.
Chansung came limping on the door, a worried expression on his face.
"They found out where Taemin is." He said, gasping for air. Your head bolted up.
*Really? Where can he be?* You steadied your breathing, waiting for Chansung to continue.
"Where?" Khun stood up, looking at you worriedly. Chansung then dictated the address. You listened well, confused.
 On the other hand, Khun panicked.
"Call the police." He whispered, his hands shuffling through the folder. Little beads of sweat rolled down his forehead.
"Wae?" You and Chansung looked at him in confusion.
"That's Choi Siwon's address, damn it!"
_________________________
Omo they already know ._.
^ Back to Top