trauma
by redforever
Tags arrangedmarriage fluff minho romance shinee taemin you | Report Content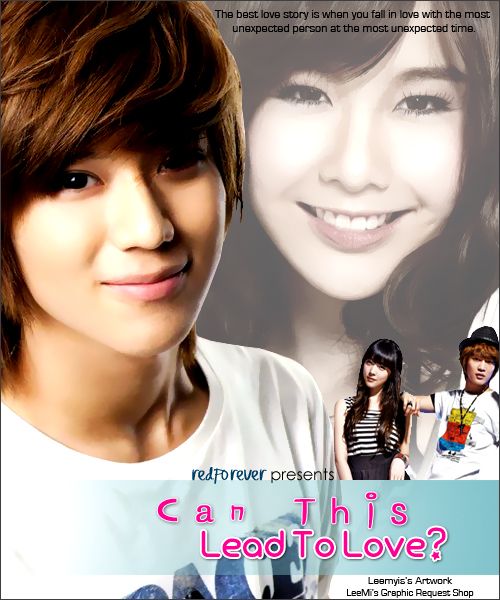 "The worst thing you can do for love is deny it; so when you find that special someone, don't let anyone or anything to get in your way."
The real question is… is it love?
TAEMIN'S POV
It's her.
At that instant moment I felt everything inside me boil with anger. They're touching my wife.
She's MY wife. MINE.
"Let go of her." I hissed through gritted teeth. The man holding her waist turned his head, chuckling.
"Trust me, little boy, just go home and play." The three drunkards laughed. My fists curled harder despite my low energy due to this stupid fever.
MUST CONTROL MY ANGER.
The more I heard Cho Hee's cries, the more that I can't take it anymore. I charged at one of them, kicking him in his little one. He groaned in pain, tumbling the trashcans with him as he walked away.
The other two started attacking me. I luckily hit them a few times, but I was really weak. My body ached. I searched for Cho hee, and while doing it they perfectly hit me in the jaw.
Blood trickled down my nose and lip.
Sh*t, I'm cornered.
The two men stood in front of my lying self, snickering. One man cracked his knuckles, and prepared to charge. I cursed myself for being sick, NOW I COULDN'T FIGHT. All I could do was close my eyes and take the upcoming blow.
CHO HEE'S POV
I swear that I could just die now, with these drunken men starting to take away my purity. But all of a sudden there was hope.
He stood there, and he was soaking wet. TAEMIN!
Taemin ordered the drunken men but they just laughed him off and began to touch me again. I resisted with all might, as I kicked and punched everywhere, screaming. That's when I noticed Taemin charged one of the men and got into a fist fight which got me worried.
He's sick, for goodness sake! How can he possibly take these guys down?! Oh what should I do now?
Tears rapidly flowed down my face, along with the rain. I could hear my endless sobs. My hands trembled and my body shook as I scrambled on wood piles at the corner.
They got Taemin cornered, and I swear fear covered my whole body.
I quickly ran towards them and the next thing I did, was surely out of fear… of losing him.
Losing him.
Taemin stood up and pulled my hand, as I stood there dumbfounded, sobbing. The piece of wood slipped out of my grip as I heard the men groan in pain.
TAEMIN'S POV
She hit the drunken men with a piece of wood. I looked at her, and her face showed fear, and she trembled as she sobbed.
The drive home was a nightmare. My feelings were haunting me. Cho Hee cried, and trembled all the way home. I tried to comfort her, but the trauma that left her was pretty bad. Despite my chilly body, I felt a different kind of pain.
Pain of seeing her like this, broken.
I sent her to her room, and wrapped her with a towel.
"Cho Hee-ah, they're gone now. I'm here." I patted her shoulders, but it was no avail. She was crying still.
"Trust me, I'll never let anyone hurt or touch you. You're safe here with me." I gently took her hand, but she jerked it away. Her face was unreadable.
"Will you trust me?" I held her chin, and looked at her straight in the yes, for a moment I thought she would turn away, but I was grateful to see her nod. I wiped her tears away.
"Now, go change, arasso?"
Her whole body shook as she walked to the bathroom, but she turned back and did something that caught me off guard.
She hugged me.
 I could feel her body trembling, but still, she held on to me tight.
 "Taemin-ah, uhhh… thanks." With that she ran to the bathroom's door.
 I don't know why, but my heart was beating wildly. I proceeded to my room to change.

____________________________________________________________________________________________________________
Kekekekeke. Leave some comments guys! :))
^ Back to Top