09
by min-young
Tags beast blockb fxband horror infinite kpop | Report Content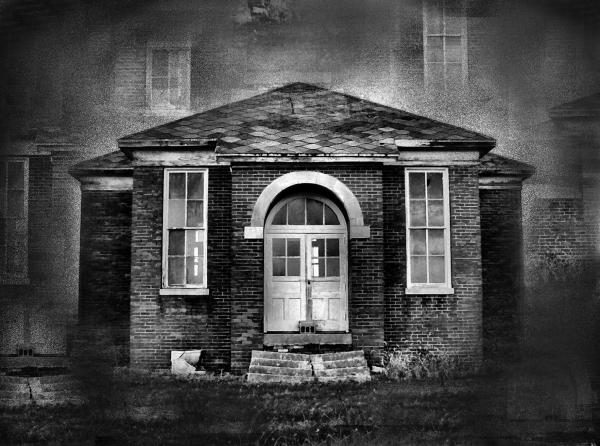 _____'s POV
"alright, now we need to buy the materials, some of us will go and buy the materials with the decoration team while the others help me clean up the room and set up the sleeping bags in the student body room." i instructed.
"okay. Let's go and buy the materials," Donghyun oppa said, "Hayoung-ah i think you need to come with us since you're the treasurer and we need the money to buy the things"
"alright oppa."
"we'll get going now," they said
"bye, be careful!" we said.
*i honestly don't like this idea very much, i mean, we often spent the night here, but now that things started to happen, spending the night here is a bit.......yeah you know. but for the sake of the festival, i pushed away those feelings. Hwaiting!*
"ah, let's clean up this room" i said.
"aye aye captain!" Dongwoo oppa saluted.
"ah, i'll take the brooms and mops" i said and left the room before anyone could respond.
i walked through the empty hallway and wondered why is it so empty. i checked my watch, it shows 6.30 pm. *no wonder, it's almost 7 pm.* i felt cold all of sudden but shrugh it off and made my way to the janitor closet between the boys' and girls' toilet. i entered the closet and took 2 brooms and a mop, i reached for a floor cleaner but failed. i pouted *i have to ask for some help* i made my way to the student body room with the 2 brooms in my left hand and a mop in my right. i walked past the girls' toilet.
SPLASH
i heard something from the girls' toilet. i froze in my tracks as my heart beats faster and faster. i moved the mop to my left hand and cautiously made my way to the toilet. i closed my eyes tightly as i gripped the door knob with my right hand and twisted it open. i opened my eyes to see Hayoung washing her hand in the sink. i sighed in relief. *just hayoungie. ah might as well ask her to help me take the floor cleaner.*
"oh,hayoung-ah"
"ah, ____-ah" she smiled.
"i thought you're someone or....er, something else"
"something else? what do you think i am? a ghost?" she raised an eyebrow.
"er. yeah, you know. something like that"
"what if i am?"
i widened my eyes. not knowing what to say.
"yah, i'm just kidding." she laughed. not the usual cute laugh, a scary one. i shuddered at the thought but shrugh it away.
"aish. not funny. yah, help me take those floor cleaner in the janitor closet please?" i asked for her help.
"sure" she said as she made her way to the janitor closet. i waited for her in front of the girls' toilet.
5 minutes passed but hayoung hasn't come out. i sensed something's wrong.
*aish what makes her take a long time only to take a floor cleaner? ah maybe she's having a hard time too. i should help her.* i made my way to the closet but then i stopped. *wait, wait. something is weird.* my eyes widened in realization. i froze on the spot. *hayoung.....she's.....SHE'S GONE WITH THE DECORATION TEAM TO BUY MATERIALS RIGHT??? THEN...WHO...WHO IS THAT???* my whole body is shaking. i want to run all the way to the student body room but i can't move my body. i wanna scream out loud but nothing came out from my mouth.
"_____-ah, i cannot reach the floor cleaner, can you help me?" i heard 'hayoung' shouted to me. i felt my heart beats faster and faster.
"_____-ah! help me." 'hayoung' shouted again. i want to cry now. tears were brimming in my eyes.
"help me!" she shouted, asking for help. sounded so desperate. suddenly i felt someone tap my shoulder. i jumped in surprise, thinking it was 'hayoung', i slowly turned my head only to see l.Joe oppa's confused face.
"_____-ah, what's wrong?" he asked.
"a-aniya byunghun oppa. aniya." i replied. i suspiciously look at him, afraid he's another ghost just like 'hayoung'
"i followed you here to help you, need help?"
"huh? o-oh, err yeah, can you please, err....take the floor cleaner from the janitor closet?" i asked for his help.
"okay, wait here,"
"aniya, i'll just go to the student council room first. uh, bye" i ran as fast as i could, still holding the mop and brooms. i could hear L.joe oppa's shouting my name, but i ignored him.
the door of the student body room opened, revealing Amber unnie. "oh, you came back _____-ah. i was going to help you."
"ah no problem, you already sent Byunghun oppa to help me, thanks. he's still taking the floor cleaner in the janitor closet, anyway," i explained.
"eh?Byunghun?me?"
my eyes widened. Ljoe oppa was there, in the room sitting with L oppa, playing chess. my body was trembling. *he's here....then who's that? who'se those people earlier? no way.......*
"oppa, you--aren't you--- yah, what? oppa, how come you're here?" i asked in fear
"eh? what do you mean? he was here all along" L Oppa answered for him, while L.joe oppa nodded his head.
the room fell silent
a/n
sorry for not updating for such a long time keke. i was busy, sorryyyyyyyy. keep commenting and subscribing~!
^ Back to Top