08
by min-young
Tags beast blockb fxband horror infinite kpop | Report Content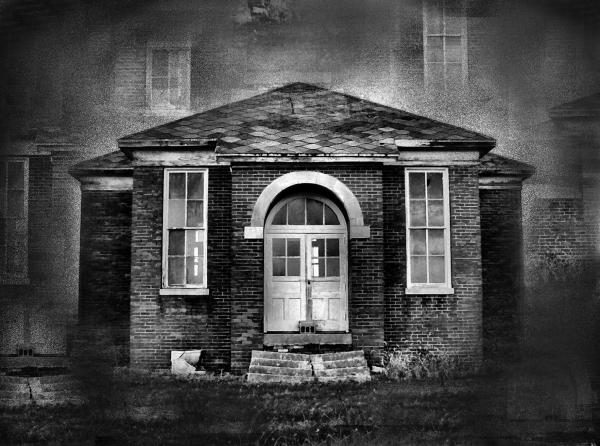 No one's POV
3 weeks had passed. The student body commitee had already started preparing for the Festival that will be held in a week. Fortunately, nothing happened......yet. Everyone started to get busy preparing and decorating the whole school, except for the haunted house. They leave it to be the last one to prepare since it's 'already scary and spooky so will not take a long time to decorate it, could do it later', or maybe they're too scared to even enter the building. Now that the other things are almost finished, they have to start preparing the haunted house, right? however, no one did. Which made Sunggyu even more stressful than he already is. the same goes for _____.
Sunggyu's POV
"Good afternoon guys, well done, we almost finished our preparation for the festival in 3 weeks, good job everyone, thank you for your hardwork," i said followed by the committee. "however," i continued, "we all know that there is some preparation undone. Including the haunted house." the room fell silent, i could see they tensed. *ha, knew it, no one would dare to go inside the building, huh? you guys are the ones who decided to use it!hmph* i frowned.
"so....for the sake of the festival, we're going to decorate the building, starting tomorrow." i said
"Why tomorrow, hyung? don't you think we should start decorate it today?" asked Jinyoung.
"yah, do you want to decorate the building now? at this time?" asked Fei as she pointed to the clock on the wall. it's 5:30 pm.
"ah, right. we can't, it's almost dark," said Jinyoung while looking out the window. The sun began to set.
"yeah, besides, the school closed at 7pm. there's no way we can decorate it in one and a half hour, besides, we haven't but the materials, it'll took an hour to buy it."
"How about we spend the night here? we have prepared a spare clothes, so no problem right?" said Dongho. I could hear the Jung siblings gasped.
"You wanna go inside the building at night?" asked Sica, wide-eyed
"and decorate the already spooky building to a spookier building at night?!" Krystal shrieked.
"well, i don't want to." _____ said in fear.
"come on, for the sake of the festival? it's a week away!" cried Soyu
"but still Soyu-ah, we could start tomorrow right?" Taemin said.
"but the sooner the better hyung, we all know we won't finish it in a short time. so, the sooner we start, the better right?" argued Sandeul
"mhm. i agreed" said Eunji, nodding her head.
They all started to nod their heads, except for some people, of course.
"alright. then we start tonight," ____ said, which shocked the whole room.
_____'s POV
"Alright. Then we start tonight," i said. i could see my unnies' and the others turned their heads to me and widened their eyes in disbelief.
"eh? i thought you don't want to _____-ah" said Youngmin oppa. i could see Sungjong oppa stared at me with teary-eyed and Sungyeol oppa tried to calm him down.
"i don't oppa. we will start tonight. BUT, not everyone will work tonight. everybody will spend the night here. But we're going to divide the tasks. There'll be some people who buy the materials, some design the haunted house, some work inside the building, some outside, some go prepare the other things and exchanges with the ones who work inside and outside the building every 1 hour, etc." i explained.
"wow, you never fail to amuse us with your briliant plans, _____-ah" minwoo oppa said in awe. i rolled my eyes and smiled, "thanks oppa"
"that's my _____." Sunggyu oppa said proudly as he ruffled my hair
"Yah. my _____. not yours" Doojoon oppa said.
"alright alright. the boyfriend is mad" he said as he lift his hands in surrender and laughed.
the room filled with laugther as the tense atmosphere instantly disappeared.
i smiled and soon joined the laugther as Dongwoo oppa cracked a joke, not knowing that those laughter wouldn't last long.
something is going to happen soon. really soon.
a/n:
SO SORRYYYYYY for not updating for such a long time. i've been busy lately keke. so sorry :(
please subscribe and leave comment ;D 
^ Back to Top