Final
by min-young
Tags beast blockb fxband horror infinite kpop | Report Content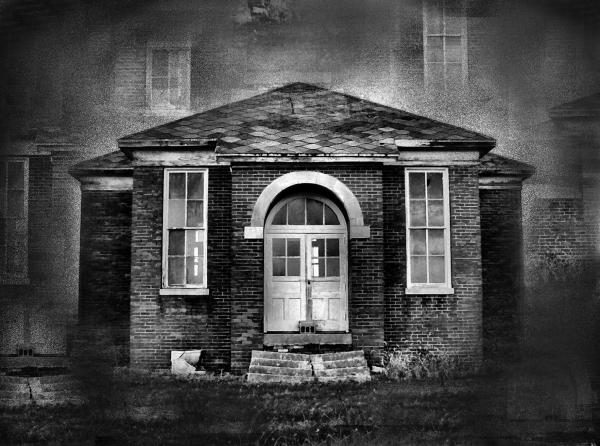 ______'s POV
We reached the building only to see a frustated Zico oppa tried to open the door with bunch of keys, Jessica unnie and Sulli unnie squatted down and cried, and Hyunseung oppa and Minho oppa comforting them.
"UNNIE! Where's Soojung unnie?" i asked, worriedly
"SHE'S INSIDE! WHAT DO WE DO? DID YOU HEARD THAT? SHE SCREAMED! WHAT IF SOMETHING BAD HAPPENED TO HER?!" She sobbed
"AAAAAAAAAAAAAAH HEEEEEEELP" we heard another scream.
Everyone froze in their track.
I exchanged worried glances with Jessica unnie.
"JUST KICK THE DOOR ALREADY!" Taeil oppa said.
Ukwon and Jaehyo oppa knocked the front door down.
Before anybody could enter the building, Jessica unnie stood up and ran inside the building, pulling Sulli unnie along, while muttering incoherently about rooftop.
Therefore i asumed Krystal unnie is in the rooftop.
"UNNIE!" i screamed and ran to the door, only to be stopped by Doojoon oppa.
"You stay here!"
"NO. MY UNNIES!"
"The others will take care of them. STAY HERE with the other girls." he said before he followed the other male committees inside.
"Are we going to stay in here? Let's help them!" Dasom unnie said
"NO! DON'T! it's dangerous!" Jihyun unnie said.
"BUT UNNIE--" before Dasom unnie can finish her sentence, a scream interupted.
"AAAAAAAAAAAAAAAAAAAH"
My eyes widened. I knew the voice very well. "DOOJON OPPA! IT'S DOOJOON OPPA!" Yoon Bomi unnie, his little sister francticaly said.
I dashed inside the building, ignoring all the shouts from behind telling me to stop. They followed me anyway.
I climbed the stairs to the rooftop, and stop on the 3rd floor to catch my breath. The other girls caught up with me.
"Wait.....for....us!" Eunji unnie said.
I nodded and we continue climbing the stairs to the rooftop.
Once we reached the rooftop, i grabbed the door handle hesitantly.
I spun my head around to the other girls and the nodded, encouraging me to open the door.
I opened the door. As soon as the door opened,
"SURPRISEEEEEEEEEEEEEEEEEEE!" 
I froze in my track and titled my head, confused.
In front of me was the whole student council committees, holding a colorful ballons on each hands.
The girls behind me pilled in and joined the other student council committees.
At the very front was my sisters, a happy Sica and an unharmed, smiling Krystal, a happily grinning Sulli, the cool as ever Hyunseung and Minho oppa, and in the center of the line was my charming boyfriend, smiling happily, holding a birthday cake with a 16 candle on it. MY OTHER COUSINS ARE EVEN HERE! Yep, Yunho oppa, Jinwoon oppa, Siwon oppa, Wooyoung oppa, Sooyoung unnie. Ah~
Wait, BIRTHDAY CAKE?
"HAPPY BIRTHDAY ~~~~~ JUNG _____" they said in unison.
"T-thank you....." i said, moved.
I teared up a bit.
"Come on, blow the candles. Oh, make a wish first!" Sulli unnie urged.
I made a wish and blew the candles as the others cheered and threw confetti.
Then i remembered something.
"Wait, what was that earlier?! YOU SCREAMED!" i asked Krystal.
"It was all fake! ALL of it. Including Minwoo's little accident in the art room, Kyung saw a girl, Doojoon heard a crying sound, heck, the rumours are even FAKE." Wooyoung oppa explained.
"WHAT?!" i screamed, outraged.
"keke, we want to give you a surprise ____-ah. It was really me and L.joe oppa the other day. Ljoe oppa used the shortcut to our room and reached the room before you. As for me, i stayed at the store room for 30 minutes straight!" Hayoung explained as L.joe oppa chuckled,
"Mian for scaring you" he said.
"YEOL OPPA! IT WAS FAKE?! SUNGJONG OPPA! YOU TOO?! EVEN YOU SUNGGYU OPPA?!" I pointed accusingly towards the Sung brothers. They seepishly nodded.
"MINWOO OPPA. YOU-YOU-! ARGH!"
"KEKE MIAN ______-ah"
"I WAS SCARED AS HELL!" i pouted. but it quickly changed into a wide grin
"But, thanks! I LOVE YOU GUYS!"
"WE LOVE YOU TOO!"
"Let's sing happy birthday" Doojoon said.
"Happy birthday to you.....~" they sang and party all night long.
Little did they know, the door on the very end of the hallway in 3rd floor creaked open, and a hideous laughter filled the hallway.
Someone, or something is watching them.
A/N:
THE END!!!!! thanks for commenting and subscribing! <3
^ Back to Top