17

"OPPA! i am not wearing a bra!"

★

by HulingElBimbo
240250 views | Updated | Created
Tags comedy dbsk fluff friendship hyunjoong jaejoong kai | Report Content

Characters
kim jae joong, park min young( fictional) kim soo jin (fictional) DBSK
Description
It all started as a joke on a DBSK concert, my best friend made a sign board that says,
"OPPA!  I AM NOT WEARING A BRA!!", since we are on a front row we need to get notice.
I knew it was just a fans method to be noticed her existence in the crowed,but I never had an idea that, that  stupid scheme will change my life
– because of that ,the gorgeous ,stunning, dazzling hunk KIM JAE JOONG noticed me,
an hour after that concert he made me not wear not just my bra but everything I have for real….
"You are lying," I startled to realize someone behind me, whispering in my right ear, I'm too shock to realize that he's cupping both my breast squeezing them,
"You have one, now you will get your punishment for lying that you are not wearing a bra," he said teasingly before licking my earlobe and drag me into an empty room.
Now I'm doomed, I fall on the perverted hands of Kim Jae joong, damn my best friend whose no where to be found, fuck that signboard!
Now I will be dead, but somehow excited??
Foreword
Okay my first time to write a one-shot, just feel like trying one.   >>>> 
yes because orginally it was just a one shot story
Forgive my mistakes; I don't own any of the characters,( although like others always said I also wish I own them) only the story if you find it similar with someone else it's just a coincidence okay?
Characters:
Park min young- which is you, the lead character
Kim jae joong – as he is
Kim soo jin- -----your best friend , a dbsk fanatic
The rest of the dbsk--------
This story is just a work of fiction and for entertainment and boredom purposes only, everything written here are fictional and any similarities to other stories are just coincidental.
DO NOT PLAGIARIZE!
DO NOT COPY!
DO NOT TRANSLATE! LALO NA IN FILIPINO TITLE PALANG SUPER SAGWA NA! 
DO NOT DISTRIBUTE!
THE POSTER ABOVE WAS MADE BY belenette
POSTER FROM HEEJINA
POSTER FROM BELENETTE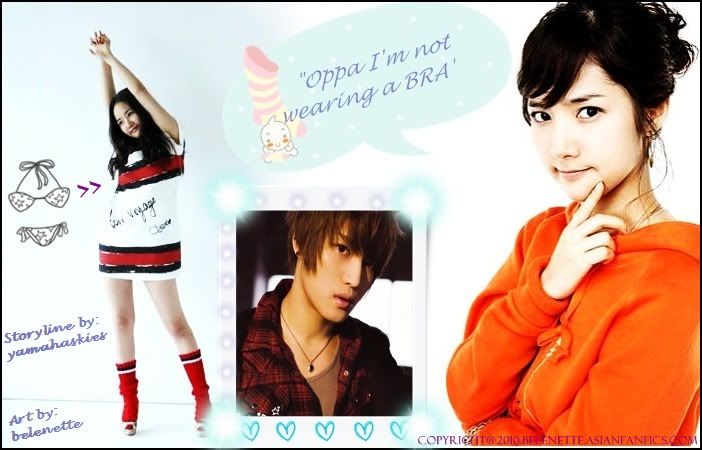 THANK YOU FOR SHARING!
Tweet
^ Back to Top