Snowy Holiday
by cherie22
Tags jaypark jaysica jessicajung korean | Report Content


=Jung Winter Cabin=
The Jung family and Jay arrives at the cabin, which is 5 minutes away from Alpensia Resort. Before anyone settled in any of the 12 rooms, Mom Jung instructs everyone to go explore. Jay and Jesse goes out to the resort, while the Jung twins goes around the town. As Mom and Dad Jung settles in their room and assigning rooms for their children and other guests.
About 2 hours past, Jesse and Jay returns back to the cabin, where Jay meets Jesse's girlfriend, Jangmi Han and Jung family's friend's daughter, Iwa Moto. After meeting them, Jay goes out onto the balcony with a cup of hot chocolate, which Mom Jung is giving out.
=Jay POV=
"Man, this place is great!!!!" I said loudly.
"Yeah, it is." said someone.
I looked back to saw it was Iwa, who was taking her seat on the wooden chair as she placed her hot chocolate on the table.
She gestured to me to a take a seat across from and, of course, I did.
"So how do you know the Jungs?" She asked.
"I'm dating one of the eldest." I answered and took a sip of the hot beverage leaning closer to the table. I turned to the right to look at the view and kept looking beyond. Then, I hear a chair move, I turn my head to where Iwa was seating. The next thing I know was that she was getting closer to me.
"I have a girlfriend." I weakly said as Iwa inch a little bit more.
"Oh... I know." She replied to me by inching closer.
Then I heard the door open and felt warm cinnamon scented air from the inside, I look to the door's direction. There she was, the girl I am fakingly date for the sake to stay at her house, Jessica. Automatically, my eyes and Jessica's eyes had contact, from there I saw pain, just a lot of pain. Jessica left but not slamming the door nor anger, so I got up from my chair and went to look for her. I went in and out, left to right of the cabin, and came to halt to concentrate on Jessica.
=Flashback=
Jessica and I were watching this variety show called 'Running Man,' which was based in Korea. One of the episodes was held at the Alpensia Resort...
"You know, Jay, after our 'fake relationship,' I would like to show you around there."Jessica said with happiness in her eyes and tone of voice.
"Really!?! Well, if you do bring there, I think the best way is to show me where is the best for your eyes. Deal?" I suggested to her gleefully.
Jessica said "What if I don't get to bring you?? How about I tell you the details from the Alpensia Resort it self."
Jessica told the details to her that certain favorite of hers, where she thinks was the best view of the resort. She said the best was during the night because of the lights and up on the hill, as if your on standing on air. She added that the best part was the coldness because being with someone was the best experience. For the love and closeness can be shared within the scenery and comfort.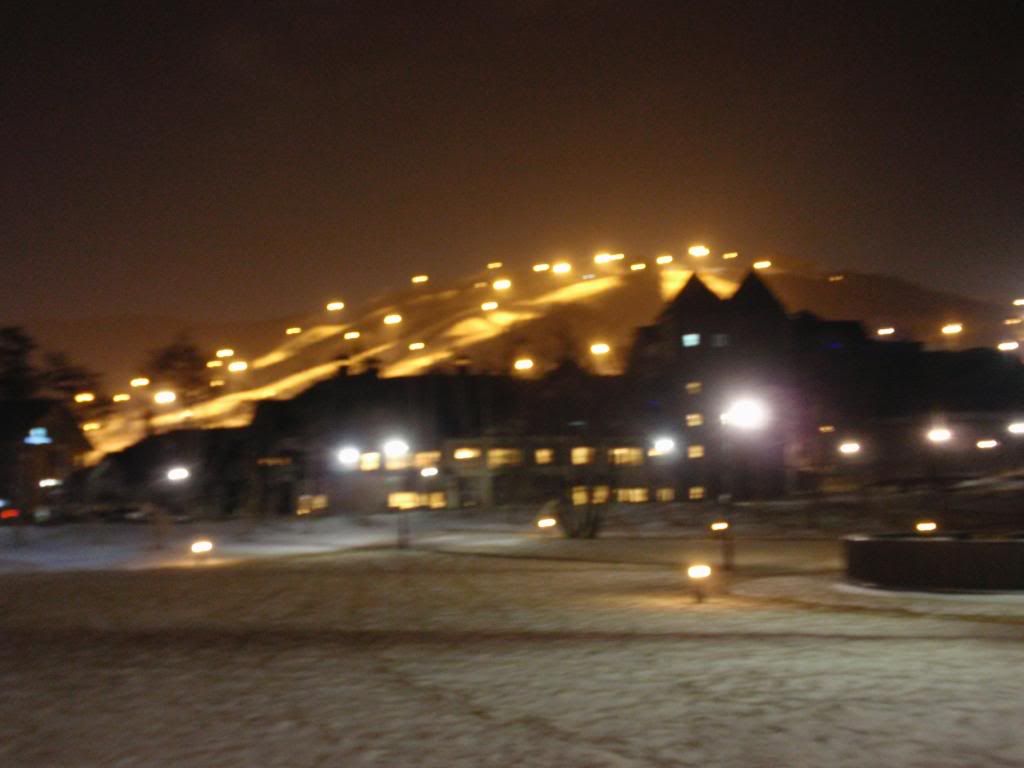 =End Flashback=
I went to that certain spot for Jessica and there she was on the hill looking beyond the scenery. She was seating on a log, looking on and on. I took a seat next to her on the log and thinking of what to say to her.
"Jessica." I said cautiously.
"Hey, Jay. It looks like you remember what I said about this place." She said to me quietly and sniffs.
"How could I forget. This place sounded grand and majestic to you, and I wanted to see myself." I replied to her as I, too, looked beyond as the silences envelopes between us.
I took a peek on the corner of my eye for any reaction on Jessica, then, eyed on her gloveless hand just at the side of her. I quickly took her hand, don't ask my because I don't know either. Once, I grab hold of her hand, I turn to her and her to me, then our eyes connect again.
"Jessica, I'm sorry." I apologetically said as I try to look for any signs with Jessica.
"Jay, you don't have to. Iwa has done that numerous times, when I'm dating a guy. But not once did they try to find me because they contiuned to kiss Iwa. Don't worry it's not a test from me." Jessica said quickly.
"No, Jessica, I am. I mean, even though we are faking, I still have to respect you. Respecting you as human, as friend and most of all as my 'fake' girlfriend. Whether we are or not in such a bizarre complication, I still have to respect you because we are in this partnership or relationship. So accept my apologies." I said calmly.
Jessica nodded to my reply as we looked on beyond the dark fog. We finally decide to head back to the cabin, Jessica faced me with a smile on her face but I saw her lips dry and a little discolored. I quickly turn her around, since our hands still held together and her leading the way. After the twirl, I backed hug as we walks to the cabin.
When we arrived at the cabin, everyone ate and enjoyed. By sleeping time, the arrangement was:
1. Mom & Dad Jung     2. Jesse & Jangmi     3. Iwa & sister, Ina     4. Jessa, Yui Aragaki & Maki Horikita
5. Mr. & Mrs. Han     6. Mr. & Mrs. Moto     7. Jangwoo Han & Jangil Han     8. Haruma Miura & Tomohisa Yamashita
9. Jay & Jessica     10. Driver Dong & wife     11. First Aid     12. Food, clothing, etc.
When Jessica and I found out that we were in the same room, we were protesting a whole lot. Then, Mrs. Jung said there was extra room at Iwa's. Jessica quickly said no and dragged me to our room. I asked her about the sudden change. She told me that I can have the room solo, which was good, but Iwa will go into my room and probably harrass me. Harrass Me!!! How? Actually, I don't even what to know, so Jessica and I ended up in the same room.
In the room, I offered Jessica the bed while I get the floor but instead she pulled me to the bed after I finished brushing my teeth. I was about to protest, until she said no strictly. Yes, I slept on the bed but with a pillow between us. Well, GOOD NIGHT!! ZzzZzz...
[AN: oh just imagine that there's a pillow between the couple on the picture.
HAPPY NEW YEARS TO YOU ALL!! HAVE A GREAT YEAR!!]
^ Back to Top