Chapter 5
by onewlover and bOOONS |
Tags changmin dbsk seohyun yeonhee yonghwa | Report Content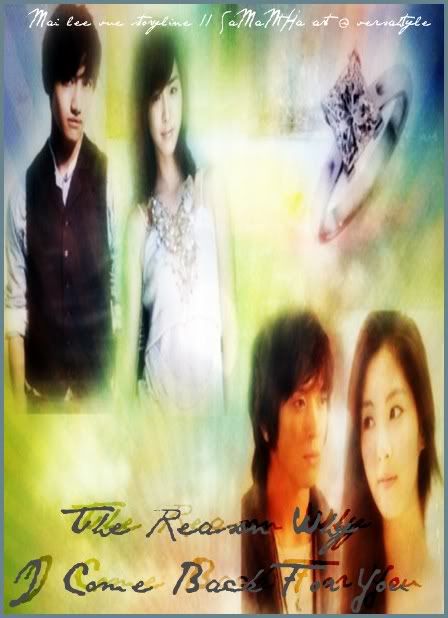 NOBODY'S POV
"Okay and here we are...Here is the main office and if any of you guys need help come and find me i will always be around the school okay well bye now see you guys later,"yeonhee said.
"Okay bye!!,"they all said at the same time.
Changmin's POV
"hey changmin-ah why did that girl's friend come and push you down did you do something wrong to her or any of her friends,"Yunho said.
"No i didn't do anything to them and didn't you guys hear what yeonhee said her friends are always like that when they see her with a guy and yeonhee is waiting for her old boy-f-f-fr-friend,"i said while i was stuttering with the word boyfriend.
"Well what's wrong why did you speak slowly at the end when you said she was waiting for her old boyfriend you know you can ask her out still right and i don;t think her old boy friend will be waiting for her anymore,"Jae said.
"Oh um.. it is nothing i just realized something,"i said.
"What did you realized,"junsu asked.
"Nothing,"i said.
"Oh really huh like i will believe that and guess what i can tell that something is wrong because your face is showing it,"Jae said.
"Whatever it is nothing and i don't know what is happening so hyun can we go get our schedule now,"i asked.
"Okay whatever lets go,"Yoochun said.
Junsu's POV
While we enter the office,changmin asked the lady in the front,"Um... excuse me can i please have a copy of my schedule."
then she said,"Oh sure just give me your first and last name."
"My name is Shim Changmin,"changmin said to the lady.
"Okay and h- um...are you from a boy band called Don Bang Shin Ki or Shinee i forgot but you guys look familiar,"the lady asked.
then i said,"We are the boys from Don Bang Shin Ki madame."
"Okay then,"she said.
I don't know what is wrong with her but when she give changmin his schedule she went to print something else but when Yoo was about to ask she got up and went to the printer and get all of our schedule but guess what she didn't give me mine so iasked,"Um... miss where is my schedule the one that you are suppose to print out."
"Oh!sorry i forgot that there are 5 of you guys i though that there are only 4 members in the group sorry and here you go,"she said.
"Thanks,"i said.
----------------------------------------
sorry guys i know this fanfic is short but i really have to do something else but i will try to update asap okay love ya reader lolx 
please comment
^ Back to Top