The Date
by hagocimit
Tags bombae dara daragon gdragon jaedara jaejoong sulli | Report Content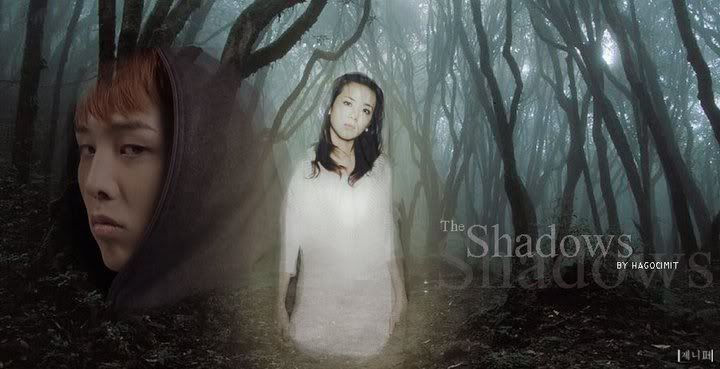 *a/n: CHAPTER 60 edited.. hehe.. and oh, twinnie louraine, thanks so much for
THIS!
-----------------------
~AUTHOR'S POV~
"Breathe, Dara!" his voice came in a commanding tone as he alternately pumped her chest and blew air into her mouth. "Come on! Fucking breathe!"
He didn't stop.
He won't stop.
"Dara, please, breathe!" he begged, sounding desperate now. "Pancake please breathe . . . . . come on, breathe. . . . ."
How long has he been pumping her chest? How many times has he been blowing air into her mouth? How long will he continue ordering her to breathe?
He doesn't know and he didn't want to know.
And then, she gasped out loud and started coughing out the water she took in. Jiyong almost cried in relief but he didn't. Of course, he didn't. He pulled her in his amrs and hugged her close. He then kissed her hair, her face and anywhere he could reach.
"J-ji-jiyong. . . .I-I'm c-cold"
Jiyong instantly dried her up but she was still trembling so hard.
He touched her forehead and felt that she was hot. He immediately stood up, blinked, and appeared in Bom's living room.
"What's going on?" Bom asked.
"I'll tell you later" he said. "Just tend to her first. She got fever. You might as well check if her body's weaving out from all the things that fucking masked shadow did"
"I understand" Bom sharply nodded. "Put her in the third room. I'll be there in a sec"
"Make it quick"
Jiyong went to the third room and placed Dara on the bed. He cleared the hair off her face.
"J-jiyong. . ." she breathed. "Sulli. . . she-."
"Shh" he shushed her. "We'll deal with that later"
"B-but-."
"Don't be stubborn" he sternly scolded. "You should rest first. Bom will be here in a sec to tend to you"
"Out of the room" Bom ordered the moment she entered the room.
"Why?" Jiyong asked. "I cam-."
"I said out of the room"
"N-no" Dara protested weakly. "I want him to stay"
"This is my house" Bom sternly said. "My house, my rules. If you don't want to follow, then scoot off"
"Bom, is it really necessary for me to leave the room? I see no harm in-."
"Yes" Bom hissed.
The boy sighed after a while. "Fine" he breathed then went to Dara. "I'll be back later" he whispered then kissed her gently on the mouth. He then left the room and went to join the other. He dropped himself in the couch and closed his eyes.
"Bom called us. What's going on?" CL asked.
"I know who the masked shadow is" he quietly said.
An awful silence filled the room. He could just tell they were all shocked.
"Who?" Seungri whispered.
"Sulli" Jiyong answered. "It's Sulli"
"Sulli?" Youngbae repeated. "Isn't she Dara's bestfriend?"
"Yes" Jiyong gritted, feeling rather foolish for not seeing right through her at once. "And Dara almost got drowned if I didn't. . . fuck!" he burst out.
"Don't be too hard on yourself" CL told him. "We all know masked shadows are quite deceiving"
"So, what are we gonna do now? Aren't we going to attack her?" Seungri asked.
"We can't do that" Youngbae said. "She's a masked shadow and we're just ordinary shadows, slum ones to be exact. We won't stand a chance"
"Getting coward?" Seungri scoffed.
"He's right" Jiyong said. "We won't stand that long against her and she might go after someone we know – our family, friends and the likes"
"You should warn Jaejoong" Seungri suggested, making him go all quiet and stiff.
Weirdly, there's a part of him that doesn't want to involve Jaejoong not because he cares for the guy and he worries of what will happen to him but because he doesn't want Jaejoong to have a chance in protecting Dara. He selfishly wants Dara for his own.
"And maybe we should ask help from your mother or stepfather" Seungri suggested again.
"I'm not going to ask for their help" he gritted.
"Hey" Bom called. "Can you talk to your girlfriend? I can't understand her"
"Why?" Jiyong asked sharply, standing up.
"She kept on saying that she wants pancake. I told her I'm going to make her one but she shook her head and said no. It doesn't make sense to- oh" she paused, her eyes lighting up with understanding. "Pancake? Seriously, Jiyong! Since when did you become this. . . this cheesy?"
"It wasn't my idea" he grimaced. "Now if you'll excuse me"
He walked to the room, fully aware that his friends were making fun of him already. He heaved a big sigh before pushing the door open. Dara was there, lying on the bed, still pale but she's not trembling that hard anymore. He mentally noted himself to ask Bom if there are signs of 'leftovers' in her body – it might lead to infection, and infection caused by a shadow's curse can be deadly.
"Jiyong" she whispered.
"I told you not to call me pancake, especially in front of other people"
"I'm sorry, I slipped" she smiled weakly. "Can you like down beside me? I still feel a bit cold"
"You are one sly girl, aren't you?" he smirked as he walked towards the bed and slipped himself beside her.
"Jiyong, Sulli-,"
"Let's not talk about it for the mean time" he cut off.
"But our date got ruined because of her!" she whined.
Jiyong looked at her disbelievingly. She feels more upset because their date won't push through than the fact that she almost drowned?
"Dara, you-."
"We'll have to move our date tomorrow"
"Tomorrow?!" he exclaimed. "Dara, you're sick! And you almost drowned today but you still want to go on a date?"
"We'll go out tomorrow. I'll be better by then" she said.
"Do you even know the word DANGER? Even understand the concept of it? You can't-."
"I feel safe with you" she said, cuddling closer to him. "And well, I honestly don't care about anything else. All I care about is you, of being with you"
"Dara, you're-."
"The date will push through tomorrow!" she whined again.
Jiyong sighed impatiently. "Let's drop the subject off. Let's talk about it some other time"
"Mmm" she murmured. "We'll have a date tomorrow. But for the mean time, let's do something else" she added and started kissing the base of his throat up to his neck then his lips.
"Dara" Jiyong sighed wearily as he pulled away from the kiss.
"I love you" she said, reaching for his lips again.
"You're sick, Dara! We can't have sex!" he bluntly said.
"Don't you want me anymore?" she pouted.
"I can't believe I'm having this conversation with you!" he exasperatedly said.
"You. . . . don't want. . . . .me anymore, do you?" she sobbed.
"It's not that!" he burst. "You're weak for Pete's sake! I can't – ugh! You're SICK, okay?"
"B-but. . . . but. . . ." she sobbed. "It would make me feel better"
Jiyong pulled her closer to him, his hand slipping to her bottom. He gave one butt a squeeze, making his girlfriend giggle.
"I'll make you a deal" he offered. "We'll go out on a date tomorrow if you stop insisting on having sex"
"W-we will?" she sniffed.
"Yes" he heavily answered.
"Okay" she nodded eagerly, a knowing and triumphant smile on her lips. "Can we just kiss then?"
"Dara" he tiredly said.
"Just pure kissing, nothing else!"
o=o=o
"This is boring" Jiyong puffed as they entered the moviehouse.
"It's not!" Dara cheerfully said. "This is the most talked about romantic movie these days" she added in high spirits. Who wouldn't be? She was able to convince Jiyong to wear a navy blue polo. Plus, Jiyong let her decide on which movie to choose. Okay, he didn't really LET her decide, he just didn't say anything.
When they settled themselves down, Dara was still all-smiles. She grabbed Jiyong's arm and put it on her shoulders. She then leaned her head on his shoulder.
"I'm so excited!" she trilled.
"This is absolutely boring"
"Don't be such a spoilsport" Dara said.
"This is totally boring" he repeated.
"Shut up, Jiyong" she hissed. "Just enjoy the movie, 'kay?"
"It's a friggin' romantic movie!" he hissed back.
"Exactly!"
"Ugh! This is pointless" he grunted.
As soon as the movie rolled on, Jiyong fell asleep.
~JIYONG'S POV~
I woke up with Dara crying really hard. I rolled my eyes. What's with girls and romantic movies, anyways? Oh wait, I take that back. Bom and CL don't cry when watching a drama or romantic movies or shows. Come to think of it, I've never seen them watch one before. I guess hanging put with me and Youngbae and Seungri made them less girly.
"Will you stop crying?" I gritted. "It's embarrassing!"
"B-but it's so heartb-breaking!" she choked. "They both love each other so much but they didn't end up together"
"That's heartbreaking?" I asked with raised brows.
"It is!" I cried.
"Well, you're stupid. It would be more heartbreaking if one part fell out of love while the other's still holding on. Anyways, let's just go and eat"
"But it's not yet finished" she protested.
"Dara, that's the credits alre-!"
"I like the song! I want to finish it!
"AISH!" I burst out. Fuck! She's so fucking difficult and stubborn! Seeing that she's firm on staying 'til the closing song ends, I just slumped back on my seat.
"That was so heartbreaking" she sniffed as the song finally ended.
"Can we go now?" I asked. "I'm hungry"
"Okay" she nodded. "Where do you like to eat?"
"I made. . .  . a reservation"
"You did?" she asked with wide eyes. "Aww. That's really sweet. Is that the reason why you want to leave already? Because you got a surprise for me?"
"Will you stop that?!" I told her. "It's giving me goosebumps"
Later. . .
"Wow!" she exclaimed. "Jiyong. . . .! This is an expensive restaurant"
"Let's just get in" I said.
"But this is the Valley-!"
"This is just a restaurant" I rolled my eyes. "Don't fuss about it. you're embarrassing the both of us already"
"This is so touching!"
"You're being exaggerated" I gritted.
I can see her eyes shining with amazement. I can't help but smile seeing her reaction. When the thought first came to me last night while she was snuggled close to me and fast asleep, I was disgusted by it. Yes, I felt disgusted from the very idea of dining in a restaurant like this. I really don't know what made me decide to see it through but now that we're finally here, it's not that bad after all.
We were led to our table in what looked like a ballroom hall. And as the waiter took our orders, Dara was still in awe. She started ranting again about how beautiful the place is, how romantic and sweet I was for bringing her here, etc. I swear, the girl could go on ranting for the whole day without even getting tired. I suspect she can even talk for a few minutes straight without pausing to take a breath.
As I watched and listened, I felt something stir inside me. It felt weird, I can't even describe it. It's . . . . . it's . . . . . it's. . . . . for the first time, I'm at a loss for words.
I took a deep breath as I watched the lights danced in her eagerly innocent eyes. She's just so full of life. I silently scoffed at the word 'INNOCENT'. No, she's not that innocent. The way she acts and talks when we're alone, especially in bed is far from being innocent.
The arrival of the food didn't stop her from talking. She was now telling me all her favorite foods and the dishes she wanted to taste. Then, she jumped into her plans for college, after college and basically everything her mind could come up with. I can't help but notice I was included in everything she planned. Hearing her talk about the future involving me made me uneasy. If she only knew. . . .
I wanted to interrupt her and say that I think we won't even last a year or two. I don't think I'll make it that long. No, I just don't think of it. I'm sure of it. should I tell her this? But she'd find out soon anyways, so why spoil the fun?
I was so caught up in my own thoughts that I didn't even notice we were both done eating.
"Let's dance" she brightly said. Without waiting for my reply, she pulled me up from my seat and dragged me to the center where there were a few couples swaying to the slow music. She put my hands on either side of her waist while she rested hers on my shoulders. She smiled as our eyes met. "I love you" she whispered.
I managed a smile. I leaned down and kissed her. And then, I felt it happened.
"Having fun, Kwon Jiyong?" a smug voice echoed in my head. I pulled back from Dara, a hiss automatically escaped my lips as I saw Sulli standing a few feet away, in a white dress.
------------------------------------------------------------
banner by wowthankyouimissyou!! uwaa!! very kamsa!!! huhuh.. i'm so touched!! luv the bg!!! ah, i feel like there's a banner fest or something, hehe..
^ Back to Top