The Shortcut
by hagocimit
Tags bombae dara daragon gdragon jaedara jaejoong sulli | Report Content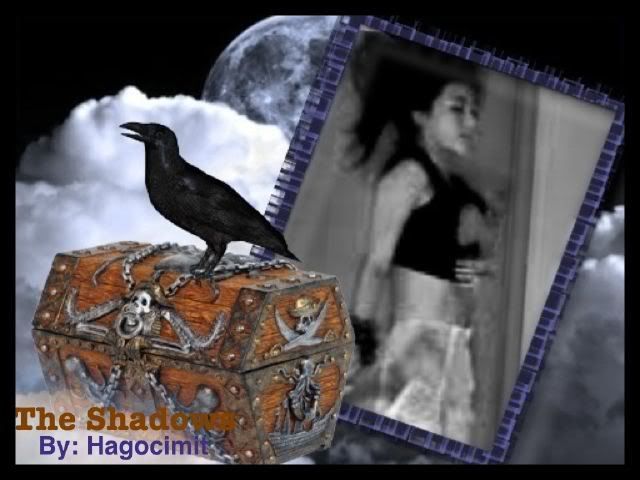 I went stiff. I even think I stopped breathing. He started swaying moving his shoulders but I'm still frozen. He chuckled lightly and leaned on my ear.
"Relax, I'm not going to eat you. This is just a dance" he whispered. I managed a whimper in response. "Feel the music"
I shook my head frantically. He gave my thigh a gentle squeeze as he turned the both of us around. He put my leg back on earth and grabbed my wrists, raising them up and wrapped them around his neck. He pulled me by the waist and breathed against my neck. Then, he went back to my ear.
"Dirty dancing's just like any other dance, Dara" he whispered again, gently swaying our hips back and forth together.
"Ah-huh" I huffed. He pushed me gently and danced his way behind me. He wrapped his arms around my waist from behind. One hand slowly traveled down my hips as he was grinding our bodies together. I took in an unsteady breath as I felt his warm breath fanning the side of my neck.
"Feel sexy" he said.
"I can't" I quickly answered.
"Close your eyes" he ordered.
I did what he said. I swallowed hard as I felt his hand rubbed my arm and down my wrist in an intimate way. He gently pulled my hand up and rested it on the side of his neck.
"Listen. Let the melody take you away, let it throw all your inhibitions"
He continued whispering – his warm breath blowing against my ear. He continued touching me in a very sensual and intimate way but not in an offending way. I don't know if it's the music, his voice or his touch that did it, maybe all three because after a while, I started to relax. I focused on his voice, the music his touch and his warm body pressed closely against mine. It made me feel. . . seductive.
I felt a smile tugged my lips a moment as Kwon Jiyong whispered the words, "move with me". We started moving, with my back pressed against his chest. I felt his hand moved from my waist up to my chest. For a moment, I thought he was going to touch my breast but he didn't. He slid his hand to the side instead, up to my shoulders. He moved my hair to one said and slowly slid his hand in my clavicle, down in between my breasts and to my abdomen. He turned me around to face him. I opened my eyes and smiled at him.
My lower body was intimately pressed against his, our hips creating a circular motion together. And then, he swirled me around and grabbed my waist, lifting me up. For some weird reason, my legs automatically wrapped around his waist, as he bent me over – my hair flying all over my face. He then moved his hand under me while I rested my hand son his shoulders for support. We started grinding and rubbing our bodies together. I then removed my legs off him and jumped back to the floor, pushing him away gently. I started swaying my hips while slowly going down to the floor. I went back up, still swaying while my hands slowly traveled from my waist up to my hair. He smirked and walked towards me, circling me. The scene reminded me of a predator circling around its prey. He stopped behind me, his hands resting on my hips to my inner thighs. I shivered involuntarily and turned around to face him.
"Touch me" he whispered huskily. I bit my lower lip then smiled. I slowly lifted my hands and rested them on his chest. With my hips still swaying, I slowly slid my hands down to his abdomen. Before I even reach the waistband of his pants, he suddenly pulled me by the waist, hooking my right knee on his hips again. His thigh went forward, resting in between my legs. We started grinding our hips together. He rested his forehead against mine, his hands traveling down to my buttocks. His breath was blowing against my slightly parted lips that I can even taste his breath at the tip of my tongue.
An inch. That's the distance between our lips. I felt him squeezed my ass, making me gasp. My hands, on their own accord, sought for revenge. They traveled behind him and did the same to his butt. I heard him snort. Then, he leaned on my ear and bit my earlobe. I squeaked, making him laugh.
"Let's put an end to this game" he said. "You might think EVERYTHING's for real"
~JIYONG'S POV~
She was sitting beside Seungri, red-faced and head bowed. I had the urge to laugh but I just managed to snort.
That's what she gets for always messing up with me. Though I must admit that she surprised me. I wasn't expecting her to relax eventhough I told her to. I wasn't expecting her to DANCE at all. Rather, I expected her to walk away and leave me alone in the dancefloor. Instead, she turned to a vixen. Who would have thought that she had that side?
She suddenly looked up and blushed deeper. She started fidgeting with her hands. I never thought she knows the word "shy" and that she can actually be quiet for a moment. I saw her swallowed hard then, she started inching her way beside me.
"I didn't know you knew how to dance" she said.
"You don't know anything about me"
She scowled. "It's because you don't give other people a chance to get to know you"
"Why should I?" I scoffed. "Everyone already judged me. Do you really think they'd waste their time knowing me?"
"There's always an exemption to the rule" she mumbled.
"Who?" I chuckled. "You?"
"Why are you so against the idea of us being friends?" she heated up.
"Simple" I said. "We live in different worlds"
"As far as I know, we both live on Earth" she growled.
"And why are you so determined to befriend me?"
She frowned. "Why, should there be a reason in befriend someone?"
I shrugged and looked away. I feel so fucked up right now. I gulped down a glass of alcohol. Why can't she just live me alone? And why can't I just shoo her away? Well, I tried a lot of times, didn't I? Though I must say, the part were I slapped her and strangled her wasn't really my plan. I just snapped that time. but of course, that's expected since a part of me came from the dark side of this world.
If I tell her that, would she stop pestering me? If I show her what and who I really am, would she finally avoid me?
I snorted. Why ask a question I already know the answer?
"Something funny?" I heard her asked.
"None of your fucking business"
"You're being rude again" she scowled.
"That's me"
"You're really starting to get on my nerves"
"That's good news!" I dramatically exclaimed.
She suddenly stood up and went to Seungri. "Can I ask you a favor?"
"Of course!" Seungri answered. "What is it?"
"Can you bring me back to our home?"
"That would be my pleasure, milady" Seungri excitedly said. I glanced at him. I saw him stood up and motioned Dara ahead. The girl stubbornly held her chin up in the air, looking straight up ahead. I sighed as she walked past by me. I grabbed her wrist and stood up. She tried to pull her hand back but I tightened my hold on her. I glanced at Seungri and nodded.
"But-" he protested but stopped as I flashed him a look. He pouted and went back to his seat. I glanced at the girl. She was giving me, I presume to be her fiercest look.
Without a word, I started pulling her forcefully out of the place with me. She was still trying to pull her hand back but I didn't budge. After some time, she stopped. She probably got tired.
"You're being rude and mean!" she loudly said.
I didn't answer.
"God! You're really one of a kind!" she acidly said. "Is this your way of showing your acceptance to my friendship?"
"Sarcasm doesn't you, better drop it off" I said in a monotone.
"Well, thank you very much for accepting my friendship!" she continued.
I kept my silence.
"Where are we going?" she asked. "This isn't the-"
"We're going to use the shortcut"
"There's a shortcut?!" she aghastly burst.
"Obviously"
"Ugh! But why didn't you informed me earlier?!"
"You didn't ask" I simply answered.
"You're impossible!
~AUTHOR'S POV~
They reached a door. Dara was still fuming. She ranted on and on.
"Shut up" Jiyong hissed. Dara glared at his back and started on her Kwon-Jiyong-is-a-rude-person talk. But when he opened the door, she automatically shut up. In front of her was a dark forest.
"I'd like to take the stairs" she squeaked. But Jiyong didn't listen. He just pulled her out with him, letting the door banged close. Dara's hand automatically went to Jiyong's arm, holding onto it tightly as she looked here and there. She can't see anything. It was pretty cold, too. She felt all the hairs in her body stood up from fear. She tried to ignore the sounds she's hearing. Her heart was awfully beating fast.
On the other hand, Jiyong was smirking. He perfectly knows what's going on with her. They were walking for a few miles already and he can feel how much she was still trembling. And then, something has changed. His eyes automatically went all-black – blacker than the dark forest. He quickly turned around and saw Dara's eyes went opposite his. Her eyes were all white while her mouth was hanging open. She suddenly dropped to the floor and started convulsing.
"Fuck!" he cursed out loud as he knelt next to her body. He cupped her face and brought it close to his, his jaw clenching as he tried to undo what's happening to her. Veins and arteries started to show at the side of his eyes and neck. "FUCK!" he cursed out louder as Dara's convulsion worsened. And then, he heard a high-pitched laughter echoing through the woods.
"FUCK YOU!" he yelled.
The laughter grew louder until it faded. He looked down at Dara and saw her eyes closed, it's as if she was just sleeping. He took her body up and started running. He jumped to the air and not soon after that, the wind rushed against his ears. It only took him seconds to reach the side of the road. He slowly put Dara on the ground and tapped her face. She moaned slowly and blinked her eyes open. She frowned, looking confused.
"What happened?" she asked.
"You fainted" he nonchalantly said. "Call your boyfriend to pick you up"
"Aren't you going to walk me-?"
"No!" he burst out suddenly, making the girl flinched.
"Fine" she said and fished her phone out.
After an hour, her boyfriend finally arrived. Jiyong quickly went to him and grabbed the latter's arm. "Watch out" he said then walked away.
----------------------------------------------------------
banner by anonymoes
^ Back to Top