Deceiving the Gods
by ObsidianTheatre
33 subscribers | 5427 views | Updated | Created
Tags crime dbsk mystery romance suspense tragedy violence | Report Content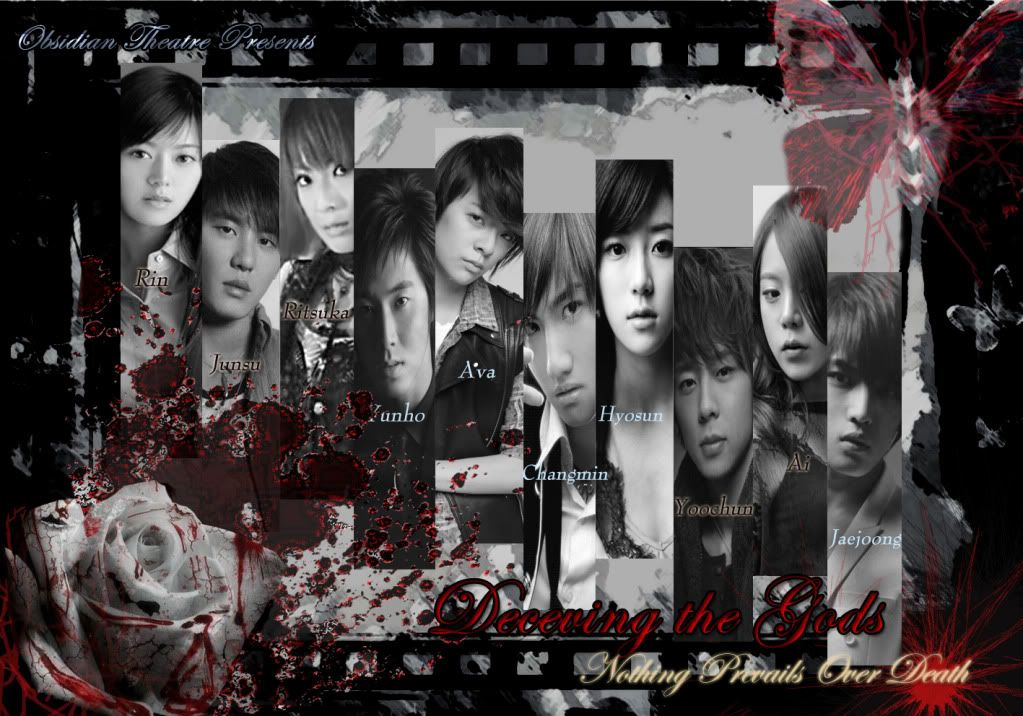 Characters
JaeJoong, Yunho, Junsu, Yoochun and Changmin
Description
I shifted my eyes over, the gun still pressed against Nesoi's temple. Behind me, with a gun positioned over my heart, was Mickey, Park Yoochun. "You shoot her, I shoot you." Well, at least I have the glory, the pride, of taking the second in command of the Naikaku Joho Chosasitu with me to the afterlife. I pulled the trigger. 
Foreword
Naikaku Joho Chosasitu of Japan, also known as the NJC, is a secret intelligence service that reports directly to the Prime Minister of Japan, some credit it to be just as powerful as the American "Central Intelligence Agency" (CIA). However, little is known about them, and many believe they have become corrupt. Spending most of their energy translating foreign publications that gathering substantial information, not only that, they have been accused of spying upon their own domestic soil. An accusation not far at all tall tale, why? They have become the most powerful unit of assassins in the world.
National Intelligence Service of Korea, also known as the NIS, worked under the Prime Minister of South Korea and occupies itself to watch for violations for human rights, and works to suppress the anti-government protests in North Korea. An agency whose members are nothing more than a secret police. These are high trained individuals who work for peace. Their goals, protect the citizens of their own nation, and extend to the four corners of the Earth.
Thank you to TiaraL from **Starlight Review Shop ** for the review!
Tweet
^ Back to Top