~Bestie~
Completed!
Rated M
by cherie22
74 subscribers | 7147 views | Updated | Created
Tags 2pm 9pm jaypark jaysica jessicajung korean snsd | Report Content

Characters
jaebum park jaysica jessica jung 2pm snsd
Description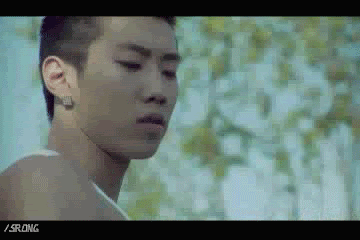 Jaebum/Jay Park:
My name is Jaebum Park or Jay Park. I am the one of the three heirs of the Logix Architecture, which is the #1 architect company, and the Vice President. My family consists of my parents and two younger brothers. My younger brother, Jaeson or simly Jason, is a good brother, cool personality like Jay, likes branded fashion and caring, kind and a little snobby. The youngest, Jaeyong or just JD, he is cool, a little girlie because of cooking, which he loves to eat, a lean figure with muscules. My parents, BJ and Jane are the people, who really got me into mess. Because of their constant annoyance and longing for me to be married and stop going out is making their "Image Bad." But how... How can I get them off my back but still have fun??
Sooyoung/Jessica Jung:
Hello! My name is Sooyoung or Jessica Jung. I am the eldest daughter of Soomi Jung, who is a dress/gown designer and owner of her own fashion line, Stellar Couture. My mother is quite known by her english name, Stella and my father, Jesse, is photographer for the Ceci Magazine. My younger sister, Soojung or Krystal, is an energetic girl, sporty type, though she is the youngest she sometimes acts as an unnie. Our mother may be famous but for the two of we are under the radar of all the paparazzi, especially, we do not want to ruin our mother's hard work. I do have a little secret for this story to be written and that the readers aren't confused... that would be having a best friend, who is a snob and a total jack-ass. My best friend, Jay Park... yes... he has been for eight years and I am in love with him... I don't know how or why I did come to fall for him??
Foreword
   Jaeson/ Jason Park
JUST FOR SUPPORT. NO ROMANCE.
| | | |
| --- | --- | --- |
| Miyoung/Tiffany Hwang | Hyoyeon Kim | Sunkyu/Sunny Lee |
| - heir to IZ Jewelry | - heir to Hibiscus Heels | - heir to ViaLenz |
|   | [shoestore] | [photography] |
| | | |
| --- | --- | --- |
| Wooyoung Jang | Junho Lee | Taecyeon Oh |
| - heir of CyLot | - heir to AccuKeep | - heir to Metro Edge |
| [real estates] | [payroll co.] | [advertising] |
OK... A LITTLE ROMANCE FOR ALL SUPPORTERS.
Tweet
^ Back to Top