Bloodline
by cubierock11
7 subscribers | 572 views | Updated | Created
Tags dark drama mystery romance suspense thriller | Report Content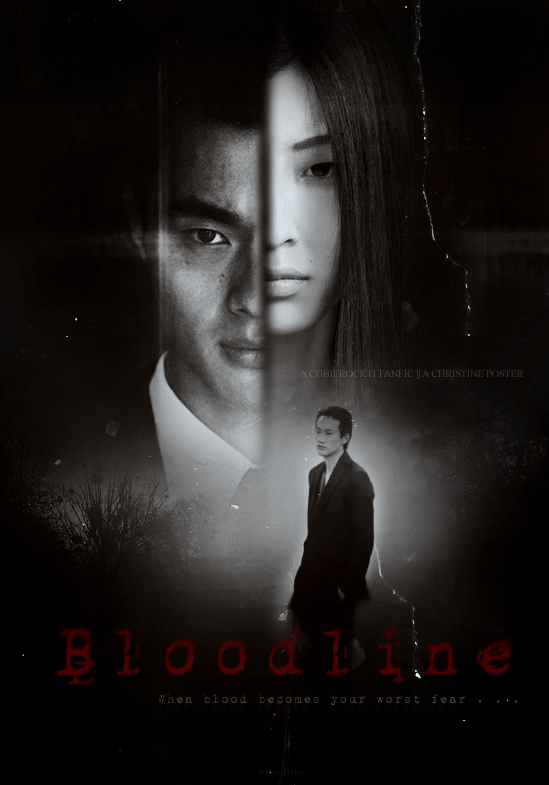 Description
Ishihara Amaya has always been afraid of blood. She doesn't know why that is so and she doesn't know why seemingly ordinary events are turning so strange. Follow her as she discovers the secrets of her life and of those around her.
Foreword
Author's Greeting:
Hello! This is a NG story that will hopefully leave you feeling eerie. This is my first time writing a mystery story, so I hope you will enjoy this! I've also shared this on fictionpress, and soompi, but I thought I'd post this here as well.
Please do not distribute my works or plagiarize them. If I do find that there are people doing any of the two, I will either shut my blog and all other accounts or I will only make my blog available to certain readers. © [cubierock11] 2012. All rights reserved. 
Genres: Suspense, Mystery, Romance, Horror, Thriller
Characters
Ishihara Amaya - She is a 16-year-old high school student. She can't take anything related to blood, and is also afraid of many things. She's very observant, and seems to know a lot of information or gossip about other people.
Ishihara Shota - He is Amaya's older brother, and is a senior at the same high school as her. Unlike Amaya, he is one of the top students and is seemingly perfect. He is the vice president of student council. He is overprotective of Amaya. He only shows his true self in front of her; in front of others, Amaya recognizes him as "Poker Face".
Ishihara Yuka - She is Amaya's and Shota's mother.
Ishihara Hitoshi - He is the father of Amaya and Shota.
Sano Ryuunosuke - He is Amaya's classmate. He is a very popular guy and is fairly athletic. He is very kind, and thoughtful. He seems to have some relations with Noriko, but no one really knows their story. He does show an interest in Amaya.
Konda Noriko- She is Amaya's classmate, and is also the class president. She is very smart, but is an outcast. She is also murdered.
Yanagi Fumie - She is Amaya's best friend and classmate. She is probably Amaya's only friend. Unlike Amaya, Fumie is extremely outgoing, and popular because of her good looks and lighthearted nature. Fumie seems close with Ryuunosuke, and also seems to have feelings for Shota.
Nagano Taira - He is a twenty-six-year-old man, who claims that he works at a desk job for the government. He happens to be Amaya's new neighbour. He is very mysterious, and seems to also take an interest in Amaya.
Yamato Daisuke - He is an idol from the boy band, S'il vous plait (SVP). He is very arrogant because of his appearance and his dance skills. He is also on the school dance team like Fumie. Fumie and Daisuke are on bad terms.
Sekine Gendo - He is Fumie's boyfriend, and is Shota's best friend as well. He is the student council president, and also the head of the basketball team. He is enthusiastic, headstrong, and passionate.
Aoki Chie - She is of mixed race, and works as a model. She is very eager to please her teachers, and is not very well-liked among girls. Fumie and Chie do not get along with each other.
Murai Mai - She is the school nurse. She seems to have some relations with Taira.
Oto Koichi - He is from a wealthy, prestigious family, but unlike his brothers, he isn't expected to carry on with the family business. He has, instead, chosen to be a home economics teachers as well as the owner of a bakery close to where Amaya lives. Amaya suspects that Koichi is dating a student from this school or a teacher.
Tweet
^ Back to Top