desire. 17
by snowqueen
Tags changmin korean romance | Report Content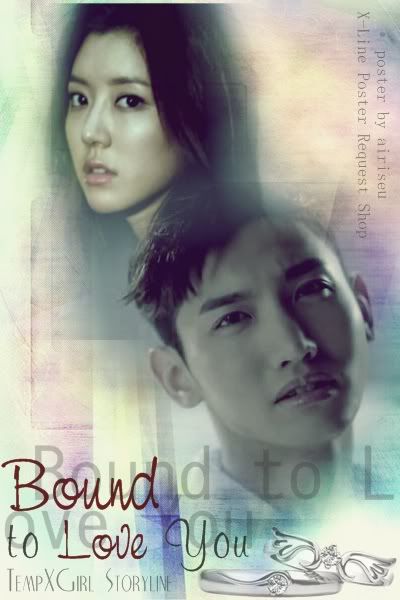 (*ChangMin's POV*) 
As weeks passed by, she was still unheard. I've been spending more time at my office; than to find my missing wife. Sleepless and restless, I have become. 
"Argh" I groaned, as I heard my phone ringing. Founding myself asleep beside my hot steaming laptop, that was on for hours and days. I rubbed my eyes when I opened them. 
The sun was shining right into myself. It was SeungHyun calling. 
"I'm going to Pusan. I'll let you know if anything happens." Still half asleep, I nodded, and threw my phone across the office. I directly got up, and got my phone back, and called my 2nd personal assistant. 
"Make sure, you follow SeungHyun. Don't let him get away." I said firmly, then hung up. Continuing to write my documents for the presentations; I could barely focus on it other than NahRi. 
It was starting to feel lifeless without her. It was time for her to come back to me! 
(*SeungHyun's POV*) 
After hanging up with ChangMin, I started my engine and glanced over at the passenger seat. There was a small white box siting there the last time, I had dropped NahRi off home. 
Blinking, I turned to the straight and drove off to the freeway. 
"NahRi, I will find you. No matter where you are." 
Three hours and nineteen minutes of driving, I reached in front of my mother's bakery. I don't know why but I feel so nervous. There was a strange feeling within me. I took out my phone, and dialed my mother's number. 
"Uh, SeungHyun-nah. You're such a bad son! You don't miss your mother or what, you never stop by anymore." I chuckled how cutely my mother wined. 
"Your son is very sorry. What about dinner? My treat." I said trying to mess back at her. Hearing her laughter, was the greatest medicine. "However mother, are you at the shop or the house?" 
"Hold on, son." She placed the phone down. My eyes squinted as I heard a familiar voice. I squeezed the steering wheel tightly. 
"Umma! Hello! Umma!" I slightly screamed through the phone. 
"What, what! Son, why are you...are you alright? SeungHyun-nah, are you okay?" She panicked. There was no further connection. Damn it!!  I decided to stay in my car and wait for her to get here. 
Unknowingly, I fell asleep. The sound of the garbage truck had awoken me up by making my flinched. 
I looked over, the store wasn't opened it. It was already one in the afternoon. Why isn't she opening the shop yet? So, from there on, I went straight to the house. Knocking and knocking, no one answered. 
Turning the doorknob, it was unlocked!!! I quietly and carefully sneaked inside. Taking off my shoes, I saw two three pairs of slippers. There was supposedly only two. 
"AH! Omoh!" I heard my mother voice screaming. I hurried and put on my slippers, and ran to the living room. Mother was kneeling, with a young lady. The young lady was lying on the ground unconsciously.  
I went over, and turned her over. And placed her in my arms. My eyes blinked so many times, I thought I was dreaming. But, I wasn't. It was real.! 
NahRi-shi?       
.
hehehe...GOSH! I am crazy! This has been the third time updating in one day!!! xD LOL. Sorry, for the short chapter!!! This time, I am really going to bed!!! GOODNIGHT (((: 
.
PREVIEW*
"I'm truly sorry for your lost. There's nothing we can do."  
.
.
.
^ Back to Top