desire. 14
by snowqueen
Tags changmin korean romance | Report Content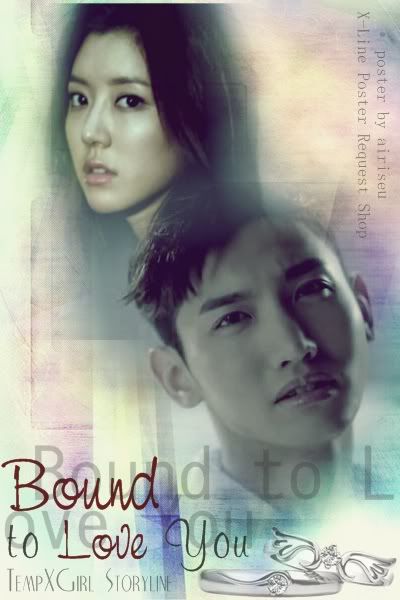 (*NahRi's POV*)
"Where did you go? You were supposed to be home before I came." ChangMin said, bringing a glass of liquor to his mouth, while he gulped the cold liquor. He raised it higher, and with one gulped he finished it.
"I had to see a friend. Who was been sleeping in the hospital. I'm sorry; I won't let it happen again, and promised you that I won't come home late again." I carefully lied to him. By the end of my words, my lips and mouth felt dried up. I was indeed terrified!
Trying to get away, I took steps forward slowly.
"Who dropped you home?" The chair that he was sitting on, the legs of the chair squeaked loudly as he stood up causing the chair to push back with force. I wouldn't dare to turn around and look at him.
"I thought we had an agreement about interfering each other's personal space. Please ask no more. I'll see you in the morning." I hastily said and went in my room.
Brushing my teeth as I looked at myself in the mirror, the kiss reappeared. Taking my tooth brush out of my mouth, I lightly touched my lips that were kissed by SeungHyun. For that moment, it felt good but bad. Never for once, no one has kissed me as gentle as him.
As, I closed my bathroom door, I heard a big thud that came from my bedroom door. I quietly went and opened it. My cheeks felt warm when my eyes saw ChangMin. He was leaned forward, just staring at me.
Without me knowing, he crushed me in his arms, and held me firmly.
"AH!" I screamed feeling the both of us were falling backwards. Then *BOOM* my back hit the hard wooden floor. My small palms pressed against his hard muscular chest, and tried to get him off of me. As his face was hanging above mine, tears started to form. The handsome face of him was no longer the old ChangMin I use to know and love. How quickly, he changed over the past few years.
It had saddened me.  
In the back of my head, I began to feel a sudden guilt. I don't know why, but it has been long since I've felt this way. The words, I want to say wouldn't come out as I want them to. I want to have him back and love me, like before.  But, why is it so hard to say? Though, he treated me so badly.
Allowing him to lay there, my arms suddenly wrapped him. Holding him firmly, I dared to cry in his arms without letting him know.
'I miss you so much, ChangMin. Please…hold me like this forever. There are no one else's arms that I want to be in, but yours. '
"Omoh!" I found myself on the ground with a pillow. I must have fallen off the bed while sleeping. I got up rubbing the back of my head when I looked at the clock ticking. 8:32am.
Knowing that waking up from the dream, it ache my heart. How I wished it was real. Serving him with favorite breakfast plate, I stared at him as he took a bite of his eggs.
I flinched as he threw his breakfast plate across the kitchen room. The plate was broken to millions pieces, as the foods scattered around the floor.
"My breakfast tastes like dog food! What's so hard making my food the way I like it?! It tastes like shit!" ChangMin shouted. "And my coffee is so damn cold! You cannot do anything right! You're so damn useless! I swear!!!"
I angrily snatched is cup of cold coffee and poured it on his shirt.
"That suits you very well, Shim ChangMin! This is the problem why, we both cannot work things out. Is because you always want to argue and pick fights! I'm tired and sick of it! Everything! I've had more than enough of this. I don't want to live with someone who constantly wants fight day and night. My heart is too tired of it." I stopped, I became too breathless.
"Too tired of it? What am I hearing?" He chuckled. "You wouldn't dare to leave me. "
I turned back to face him, "Don't tempt me to do it! Shim ChangMin! I will dare to!"
"This house better be clean before I get home!" Those were the last words I heard when I slammed the door behind me.
(*ChangMin's POV*)
"Fuck!" I screamed and grabbed the table cloth, causing everything on the table to fall and break, scattered on the floor.
I went back to the room, and tore my white collar off and put on a new one. I grabbed my business brief case and head out the apartment. When I got outside of my office, Mrs. Kim (my new assistant.) approached me, and warned me that my mother waited for almost an hour in my office.
Entering in my office, I made my way to my desk and sat without giving her my greetings and respects. I was too upset to do any of those things.
"Make it fast, mother. I'm in the mood to talk."
"Son, I have something I must show you. But before you can see this, brace yourself first." A yellow envelope was tossed across my desk. I looked it, and then stared at my step-mother.
"Come on, this cannot be anything bad ----" My jaw dropped. Nothing came out of my mouth when I scanned through the pictures of my wife and SeungHyun. She fuckin' lied to me! I shouted in my head.
I dropped the pictures and broke down into madness. I pressed the bridge of my nose, and tried to calm down. But, it was impossible to do so. "I don't need you to be interfering with my marriage mother. It's not your marriage, its mine. Please stay out this. You can leave my office now. I wish to be alone!"
I said asking kindly and calmly, as I closed my eyes.
"ARGHH!" I tossed everything off of my desk. Crushing and pounding in my office, there was a knock on my door. I suddenly stopped, and started to pant.
"Mr. is everything alright?" Mrs. Kim asked as she entered the untidy office.
"I'm fine." I kindly answered. She only smiled.
 "It's getting pretty late. Everyone has gone home but you. I saw your office lights; I wanted to check up on you. By the way, here some documents for this upcoming presentations that you requested for. I'll see you in the morning." With one glanced, she turned away making her way to close the door. But I stopped her.
"Mrs. Kim, thank you for everything. I really appreciate it." I warmly smiled at her. She bowed before she had completely shut my office door.
It has been almost five minutes since; I've been splashing water on my face in the men's room. Nothing I did calm me down. I switched the water off, and wiped my face with paper towels and leaned forward on the glass mirror. As, I breath against the large wide glass mirror; my breath lingered on the mirror like fog.
This madness inside of me has gotten me insanely insane! With no doubt, I was being too self-fishily jealous.    
'Sorry the person you're trying to re----'
I took off my ear piece and threw it across the car. "Why isn't this lady answering my calls?" I hissed in great madness. I finally arrived down at the parking lot in the basement of the apartment; and parked where I usually park at.
Shutting off the engine and took off my seatbelt. My eyes blinked as I looked at the two people standing by the elevator door facing each other. My head tilted to the side. It was a man and woman. No matter how much I try to catch their faces, I couldn't.
I got out of the car, and locked my car, "NahRi and SeungHyun?" I asked myself. I took a couple steps closer, and saw whom I thought it was. My fist tightens, as I saw how they have gotten so close. His head bend down, and his hands went down on her waist and held her there.
I could no longer hold back my anger.        
.
*The first half has not been placed on this chapter. So, I'll do that maybe tomorrow. Re-read if you want to.*
Thanks for reading!!! Please stay tuned for the next CHAPTER!!!! xD
**The next chapter, I might do a 'slightly rated scene!' :D
^ Back to Top