You're...Mute?
by dbskgirl4ever
Tags dbsk gangs jaejoong korean kpop mute | Report Content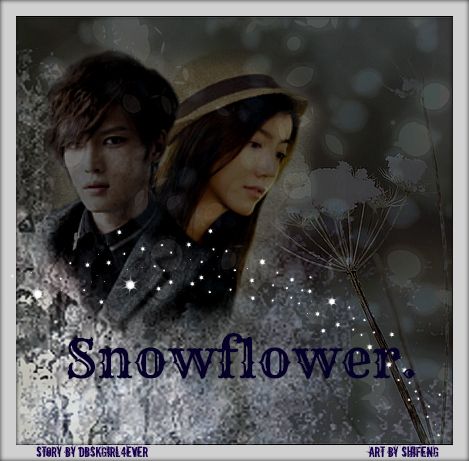 http://www.youtube.com/watch?v=AWtFOLKJS1E
-----
That night, Jaejoong was walking down the street after a meeting with the biggest Seoul gangsters.
At the same time, you had gotten off work. You saw a familiar figure walking down the alley. You tilted your head in curiosity *That looks like...* Your eyes widened. You went after him and grabbed his arm.
*What the-* Jaejoong turned around. His eyes flickered in surprise and recognition.
Your face brightened. *It is him.*
He glanced at your top. You were wearing the cardigan he had bought you. He didn't know why he felt so glad and touched. "You're wearing it." Jaejoong embarrassingly touched the back of his neck and pointed to the cardigan.
You glanced down, beamed, and nodded.
"Does it fit?" He asked.
You nodded again.
"Do you…like it?" Jaejoong warily and hopefully questioned.
You smiled and nodded.
Jaejoong raised an eyebrow. *Why doesn't this girl talk? Doesn't she know how to? I mean I wasn't expecting a thank you but still…* He turned to leave but you grabbed his arm again. Jaejoong turned back around.
You grabbed a piece of paper and pen from your bag and began to write something.
*What is she doing? Charades?* Curious, he took a peek at it.
Finished writing, you flipped the paper over and let him read it. 'Thank you. I really like this cardigan. It's the right size, and pink is my favorite color.'
Jaejoong looked at you. You blinked and smiled again. He slightly furrowed his eyebrows, "Are you playing some kind of game with me? Why are you writing down things instead of talking to me? If you have something to say, just say it. You don't have to write it down and test if I could read or not."
You bit your lip. *But I can't talk…*
"What? Are you mute or something?" Jaejoong sarcastically asked.
You eagerly nodded.
His eyes widened, "You're…really mute?"
You nodded again.
*No wonder.* Jaejoong thought.
Your phone beeped with a text. It was your aunt and she wanted you to come over for dinner. You wrote on the paper 'I have to go. Thank you again. Goodbye.' You bowed and ran off.
Jaejoong glanced at the piece of paper in his hand and watched you hop onto the bus. Instead of throwing the paper away, he folded it and put it in the pocket of his jacket. Then Jaejoong headed home.
 -------
^^
^ Back to Top