Stardust [Semi-Hiatus]
by exobaekhyunchanyeol
1814 views | Updated | Created
Tags fantasy romance schoollife you exo | Report Content

Characters
[Main] EXOK, EXOM, You. [Cameo] Sulli, Taemin
Description
You lived in a planet called EXOplanet. There are 2 kingdoms in EXOplanet which is Phoenix kingdom and EXO kingdom. You are a princess of EXO kingdom and you are the only Child of your family. So to them, You're very special. and you're very beautiful inside and out. 
You really loved stars from the day you were born. You really like to look at the stars and move your hand from side to side, Suddenly The stars moved as well. You didn't notice this but your dad did. From that day, your dad always carried you to the roof just to look at the stars, you smile happily as you sat on your dad's lap. You stare at the stars with twinkling eyes as you laugh. Your dad smile and look at the stars too, he notice that when you laugh the stars will Glow Bright and when you're sad the stars will fade. From that day, your father know that you have a 'rare' power which is a power to control stars. With that power, you can control the whole Exoplanet's kingdoms and also give your life to someone that going to die.
But your power are still weak, because you're still 9 . your power will grow their powers as you grown up. and it will reach the climax when you're 16.
The evil lady Knows about this power and she didn't like it. She really wanted to rule The whole EXOplanet and she almost succeded, But then you're born and the evil lady power faded. The only way to gain Her power back is To getting rid of you to the other planet. far far away from the EXOplanet. The king know about this thing and brought you to The Kingdom of Phoenix.
when you're arrived, you're greeted by 12 handsome and innocence Princes. You smile and bowed to them, some of them blushed but bowed as well. Your dad aprroached The Princes parents and talked about something you don't know. you just stood akwardly beside one of the Princes suddenly he offered his hand "Hi! I'm the Princes Maknae Sehun!" You smiled as you took his hand "Hi, I'm Princess of EXO kingdom, my name is Naeun" he Shook your hand and pulled his hand back to his pocket. The other Princes eyed Sehun with jealous eyes. Their mother noticed this and smile Aigoo Love at such a young age she shook her head. 
Your dad have Finished the 'talk' and Bend his knees to match your eye-level, He ruffles your hair "Be good here okay? daddy have something to do and you can't come" He smiled as you pouted "Wae~? why can't i go with you?" You give him your best puppy eyes. He smile "It's a secret~ now be good and play with the Princes! i'll be back soon! i promised!" You look at him and raised your pinky "Promise?" Your dad interwined his pinky with yours "Promise." You nodded and aprroached the Princes. Their parents began to Tell you their names as your dad Turn back and go back to the kingdom.
day by day past. And you're finally memorized Their names!. and without you knowing, It's been 6 years since you stayed in that Kingdom. You get much and much closer to the Princes. you like to hang out with them and they liked it too. when suddenly.. Your dad come to pick you up. you eyed the Princes sadly as you waved your hand and mouthed 'goodbye' They nodded and smile with a sad smile. 
When you're on your way back to your kingdom. You suddenly remembered about the necklace That the Princes gave it for your birthday present. You squish that necklace and bit your lower lip to prevent you from crying.
Just then, you're arrived at the Kingdom and Your dad pulled you right to the 'Forbidden room' 
"daddy? what are we going to do here?" You asked him. He bit his lower lip and pointed at the Portal behind you, You gasped as you trun your attention to your dad "d-daddy w-what happend?" You dad kneeled in front of you and tell you about the whole evil lady thing "So.. you really wanted me to go?" Your dad nodded as tears began to spill from his face "yes.. i'm sorry.. and when you're arrived.. you will not remember anything about this kingdom" You gasped "and all your clothes, schools and other things are already included in the house that i gave you.. a-and the City name was 'Seoul' " You eyed him with teary eyes "But that means that i can't.. meet you again.." Your dad tucked your hair behind your ears and hugged you "You can't.." He said with a smirk suddenly he pushed you into the portal "DADDY!~" You shouted. suddenly your dad figure began to change into a Black women figure she eyed you as she smirked "Oh~ a little star look for her daddy? poor2 her.. your daddy isn't here and This room is not your Kingdom!." She snapped her finger and suddenly the whole room was changing into a dark cave. "You're the evil lady!" You shouted "Oh. oh yes i am. and anyway the words that i'll say in the beggining was the truth. You will not remember anything about this kingdom and you will have that School and bla bla bla. and you don't have to pay for the school because i payed it and you should be thankful!" she eyed you. your tears began to spill "So long Princess~" She closed the portal
"nooo!" You shouted as you fell into the portal and will be going to a place, far far away from your planet
a new life has begun ..
Foreword
Characters :
[Main]
You / Song Naeun :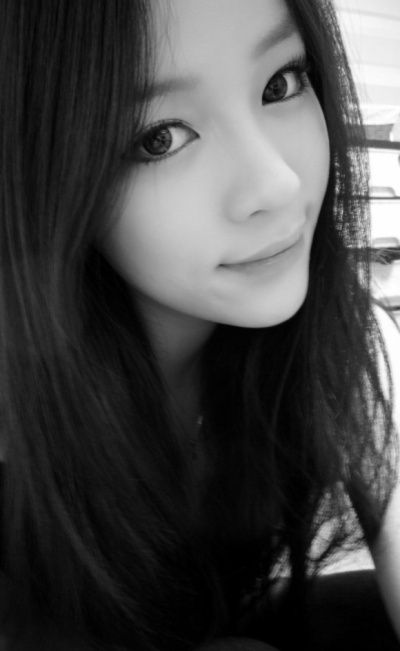 - A kind hearted Princess
-Turning 16
- She loved stars and she can control it. But she was sent to Seoul by the Evil lady so that she can't remember anything
-Have a new life in Seoul
The Princes :
Prince Suho 
- To him, Manners is number 1
- Kind hearted Prince
Prince Kris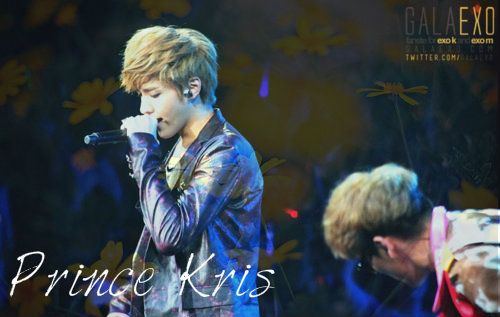 - The oldest Prince
- The soon-to-be-king
- He actually have a cold look, but when you know him better. He's a kind hearted Prince
- Can't stand of Aegyo's
Prince Luhan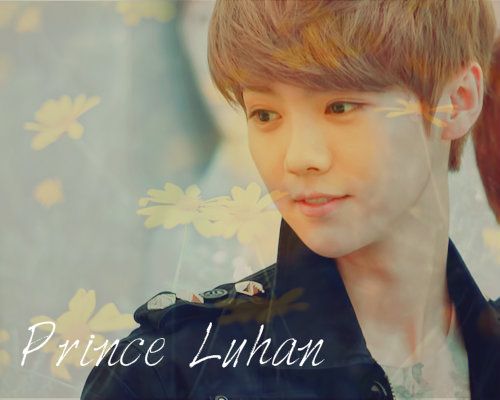 - A baby-faced Prince
- Very Polite
- Love to comfort the others
Prince Baekhyun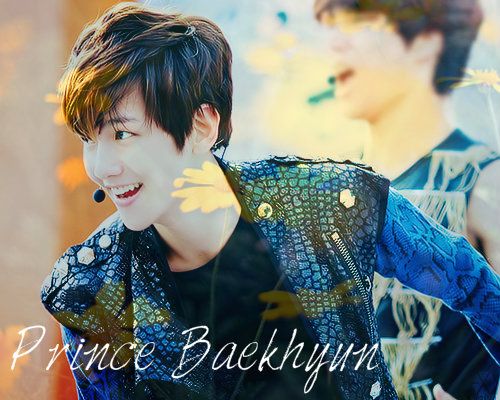 - A hyper Prince and have a lot of Charm 
- He also llike to comfort others
Prince Chanyeol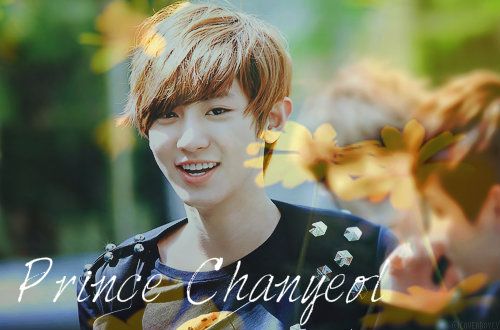 - a VERY hyper prince
- But he also a Protective Person
Prince Sehun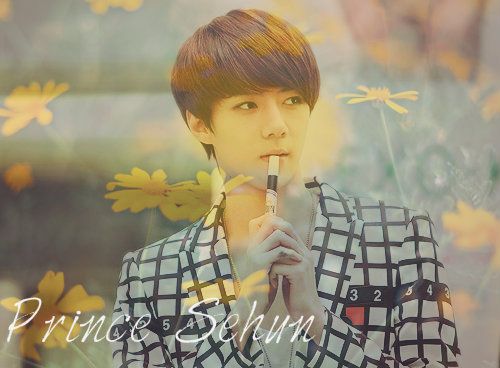 - The first Prince that you know
- He can be Hyper but he can also be quite
- The Maknae 
Prince Tao 
- Have a 'Bad boy' look but he actually very sensitive
- Knows how to do wushu
Prince Lay 
- A very Caring Person
- Can play guitar while singing 
Prince D.O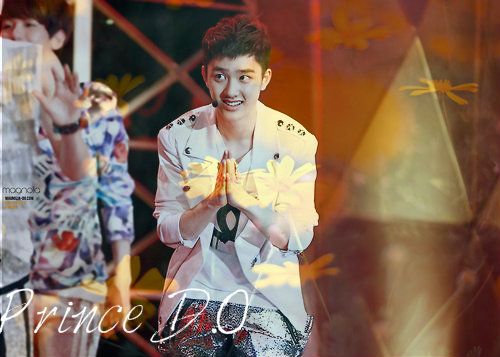 -An 'Omma'
- He always Cook for the members
- A caring person
- Can sing beautifully
Prince Chen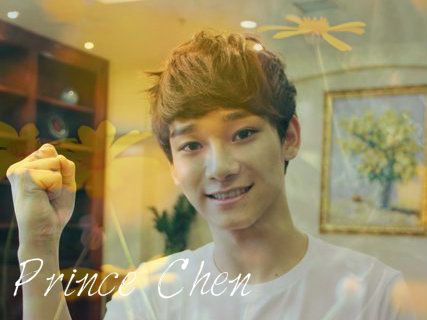 - Have a Unique Personallity 
- Can sing beautifully 
Prince Kai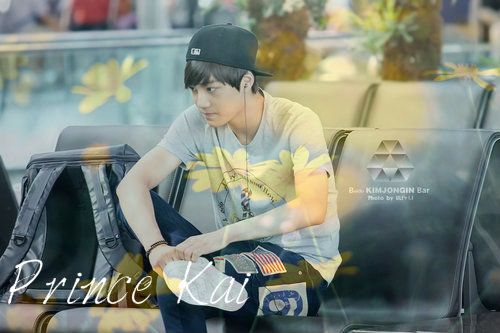 - The dancing machine
- He's kinda Quite
Prince Xiumin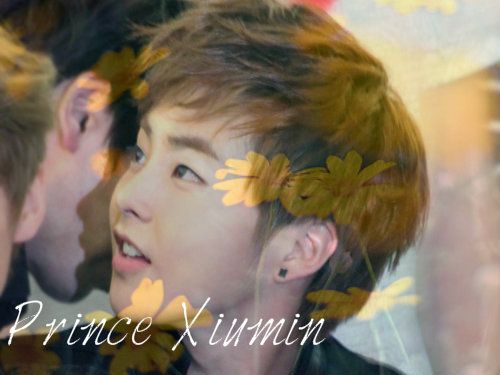 - Have a chubby cheeks
- A very 'Clean' Person
[Cameos/ Not-Main]
                                 Sulli                                                                                                 Taemin
                          Sulli is a Princess, and They're best friends. Both of them are your new friends at School.
_____________________________________________________________________________________________________
YAYYY MY FIRST STORY <3 
PLEASE DON'T TAKE OR PLAGIARIZED MY STORY IN ANY WAY Thankyouuu :3
oh yeah and anyway i make Kris older than Xiumin in here ^^ mihihihih
Enjoy :3
Tweet
^ Back to Top