No Accident
Completed!
by yanmeshii
1439 views | Updated | Created
Tags oneshot you bap romancecomedy daehyun | Report Content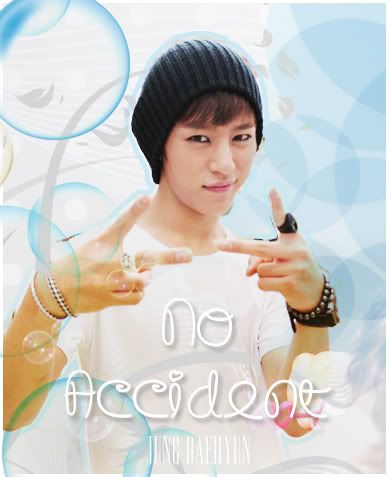 Characters
You and Jung Daehyun
Description
You were locked in your room grounded as your parents took everything you enjoyed away from you.
You sneaked out the window to get some fresh air. Instead of getting better, you got worst when you came across a dark haired boy.
---
Wassup BABYs! So my sister is writing this one-shot story and yeah. I'm sharing it with yous!! :D Yeah so, hope you guys look forward to reading it! :)
Foreword
"Aish! I'm such an idiot!" I ruffled my hair in frustration. 

"Yes! I agreed!" He suddenly appeared in front of me crossing his arms across his chest. 

"What the...?" Where did he come from?

"Shut up!" I pushed him aside as I walked past him. 

"Where are you going?" He smirked.

"I'm going to-" I looked up and saw that I was at a dead end, where a random house was located. "I'm going to my friend's house." I answered denying the truth.
Please do not plagiarize.
---
Copyright © 2012 yanmeshii. All rights reserved.
Tweet
^ Back to Top