11

The Forbidden Love

Completed!

by -justadreamer-
167 subscribers | 11125 views | Updated | Created
Tags gangs infinite kimmyungsoo ljoe myungsoo romance sunggyu | Report Content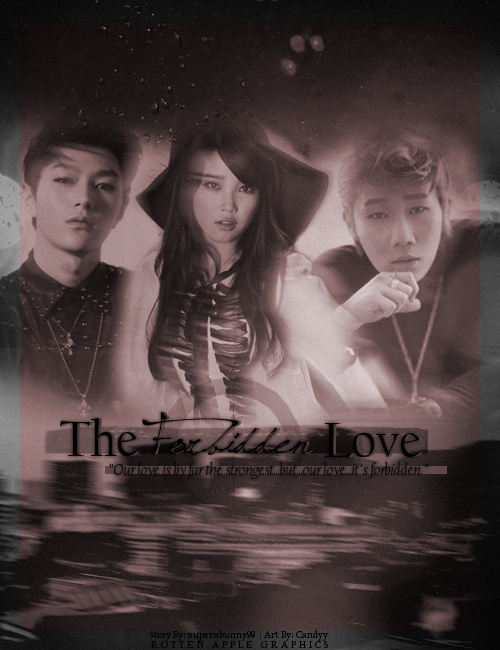 Characters
Kim Myungsoo || Jang Eun Hee (OC) || Kim Sunggyu || Infinite || other cameos
Description
"Is this how it feels? To be in love?"
"You tell me," The young man smiled sadly at the girl sitting next to him.
"I love him, and he loves me. We're supposed to belong together. Yet there's just one big problem."
"And what's that?"
"A forbidden love."
~~~~
Jang Eun Hee was just a young woman in her early 20s that just graduated from college. In order to pay for the remaining college tuition, she promised herself she would find a well-paid job. One day, out of the blue, a mysterious man offered her a lucrative job. Eun Hee was quite interested, and accepted right away. At first, Eun Hee felt that everything about the job was good. It was like someone gave her something free. But hey, they say, "there's no such thing as a free lunch," and that's exactly what happened to Eun Hee months after. To cut the story short, let's just say...things got complicated. Things that just confused Eun Hee, making her want to quit her job...Complicated things like...love.
Foreword
Hi everyone! (: Here's an Infinite fanfiction for you all...because I absoutely adore Infinite! (: Forever an Inspirit! (: Comment. Subscribe. (If you want to find out what's next!) OH YEAH..and check out my other fanfics! (: You might recognize me then..
My Other Stories: 
               Same Face, Different Place || Where the Road Ends || From the Past || a collection of oneshots~  || Her Guardian Angel 
Thank you to —rotten apple ѽ | a graphics request shop for the beautiful poster(: 
©superxbunny99 2012-2013. All rights reserved. Distribution of any kind is prohibited without the written consent of superxbunny99.
Tweet
^ Back to Top