Characters
Cho Kyuhyun and Kim So Eun, Super Junior, (appearances) SNSD
Description
My first fan fiction ever to be written.
I posted this in my journal for a long time already and I think I want to post it in here too.
Please be nice to me :))
And you might notice that this is written in POVs.
This was my first fic and since I haven't practiced on writing for a very long time, I kind of started with the basics :]
Foreword
She had no one.
She only had herself.
What if, though, she still remembered her favorite cousin and started to live with him?
It could be fun.
But nevertheless, there's always someone who's gonna ruin the fun for her.
And she doesn't know what to do if ever she'll accidentally fall HARD... and DEEPLY.
Characters:
Kim So Eun
- 15 years old
- Once a battered child, she struggled hard to find herself. She sought the help of her favorite cousin, Kim Kibum, who happened to be one of Korea's most famous boy band members. She's always annoyed by Kyuhyun for having the same personalities.
- Headstrong, Arrogant, Stubborn, Boyish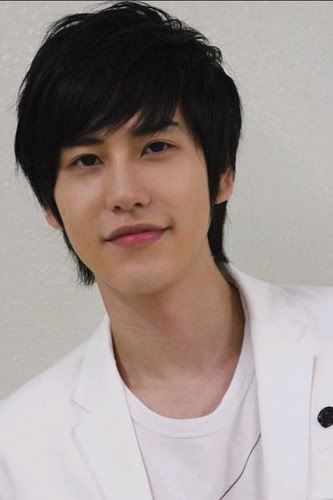 Cho Kyuhyun
- 22 years old
- He's the famous maknae of Super Junior, Korea's most famous boy band. He's infamous for his sarcasm  and arrogance among his members but his fans doesn't seem to know for he is good in masking his own personalities. Loved by many, So Eun hates him. Though he's kind of evil, he's actually a softie when he feels like it.
- Arrogant, Sarcastic, Evil (in the most childish ways)
Kim Kibum
- 23 years old
- Kibum is the most famous member of Super Junior. He's an actor, a model and a performer. He's multi-talented but So Eun often teases him for lacking a good voice. He is, in fact, her favorite cousin. He acts like a brother, and sometimes, a father to her. He took her in when she needed his help.
- Kind, Quiet, Caring
Super Junior
- This is one of the most famous boy bands in the Korean entertainment industry. They live in a dorm. Well actually, 3 dorms, since they needed to fit in. Who could fit 13 members in only one dorm anyway? They are all brothers, according to themselves, and they all have different personalities though some may have similarities. It's no use to describe each of them for we will be wasting manpower in typing.
Henry Lau and Zhou Mi
- 21 and 24 respectively
- They belong to Super Junior's sub-group, Super Junior M. They both are Chinese but Henry speaks English, fluently. They both are caring but the latter seems to be a bit sarcastic and has a tendency to act all diva.
A/N:
Both guys will have a very important part in the story as it progresses.
---
Comments are Loved <3
Tweet