I Hate you... but I Love you
by Romancer123
17 subscribers | 759 views | Updated | Created
Tags kyuhyun seohyun seokyu snsd suju supergeneration | Report Content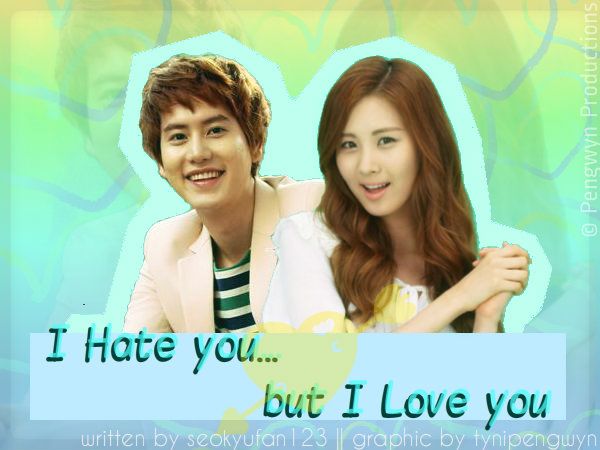 Description
Kyuhyun is a two-timing jerk in Seohyun's perspective.
Seohyun is an annoying little girl in Kyuhyun's perspective.
It's been that way since Middle School. But do they hate each other just because they don't want to say the truth that... they like each other?
Foreword
Special Thanks to tynipengwyn at:
▄▀▄▀ ρengwϓn ρroductions ▀▄▀▄ Ⓖraphics Ⓢhop
I really appreciate her doing the poster work.
Tweet
^ Back to Top