2

Rouge (연지)

Completed!

by KillAndConquerSeries and QueenLatifeh |
| Updated | Created
Tags kyuhyun seohyun seokyu sifany siwon tiffany | Report Content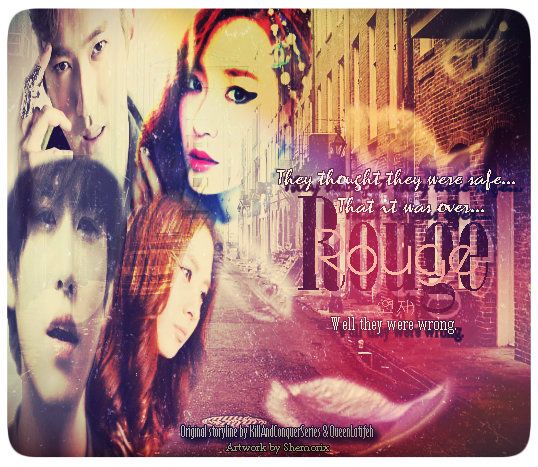 Characters
Kyuhyun, Siwon, Seohyun, Tiffany.
Description
They thought they were safe...
That it was over...
Well,
They were wrong.
 © KillAndConquerSeries and QueenLatifeh 2012 
Note: Plagiarsiam is a crime. I do not steal, all the words written in this fic is my own. I don't plagiaris, so you shouldn't either. If this fanfic has any similarities to any other, it is purely coincidental. If this fic is seen anywhere else, please inform me in a way of respect. Respect as an author and respect as a netizen.
Foreword
Special thanks to the subscribers  & readers & commenters. You made us keep going, and if you want some sort of spin-off, let us know, so once we finish this story, we can write the spin-off with different couples. ^^
Tweet
^ Back to Top