Helplessly Falling~ [HIATUS]
by MoonHaRin
11 subscribers | Updated | Created
Tags drama korean romance exo exok exom schoolife | Report Content

Characters
moon ha rin, exo-k, exo-m, chanyeol, d.o, sehun, suho, kai, baekhyun, kris, chen, xiu min, luhan, tao, lay, kang jira, vanness wu
Description
PLEASE READ AND NOTE THAT THERE MAY BE SOME CURSING IN THIS STORY. BUT NOT IN THIS FIRST CHAPTER PROBABLY. xD
Hey guys~ This isn't my first fanfic but it is my first fanfic that i'm sharing with not only my friends~ xDD I've really been wanting to write an EXO story...but I put it off because I kept thinking 'Why are there so many of them D: I CAN'T WRITE THIS T___T' But.. Now i'm here.. writing it xDD I hope you enjoy~! 8D <3 And if you're curious... My favorite EXO-M member is Kris (i can't choose a bias in EXO-K BOO. xD) so it may be a bit biased XDD But i love ALLLLL of them~ xD D.O's smile is cute, Baekhyun is just a bundle of cute, Sehun's 'bbuing bbuing' shot me in the heart, Chanyeol has that pretty boy look you wanna just drool over, Kai has one of the sweetest smiles, Suho is just... unf xD, Luhan's voice is really calming, Tao is Tao, Lay seems like one of the nicest guys EVER, Chen... i'm not sure what to say about him ROFL, Xiu Min's cheeks are puffy~, and Kris... just look at him JUST. LOOK, AT HIM. XD
Foreword
Moon Ha Rin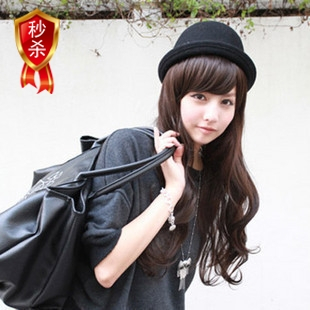 Ha Rin is very pretty and she's a hard worker. She's very nice but can get embarrassed easily. Once she sets her mind on something, she won't change it. She was born in Canada, but also speaks Korean and learned Chinese from a private tutor. She loves music. The most important people in her life are her Mom, Dad and her friends. She's a bit sensitive, but loves to play around and is very energetic. Her favorite foods are, ddukbokki and samgyeopsal. She's also weak for sweets.
Suho is the oldest in the dorm and is like an older brother to everyone. His smile is very charming and he's caring.
He loves music and he tries to keep eveyone in order. 
Kai
Kai's a hard worker and does the best he can at everything he does. He smile is very cute and he can act like a child sometimes.
He's very kind towards people, but he won't hesitate to scold you if you do something bad.
Sehun is the cute maknae in the dorm. As the youngest, the other members sometimes spoil him. He can be
shy, but he's very cute when he does aegyo. Sehun does his best to make friends with everyone. He takes a liking to
Ha Rin and wants her to pay attention to him.
Baekhyun sometimes acts like a cute child and he's very entergetic. He's loved by everyone at school
and he seems to be friends with everyone. 
D.O
D.O is like the mother of the group. He's in charge of cooking, He takes care of the others when
they're sick. He likes to keep things clean and tells the others to clean if they make a mess.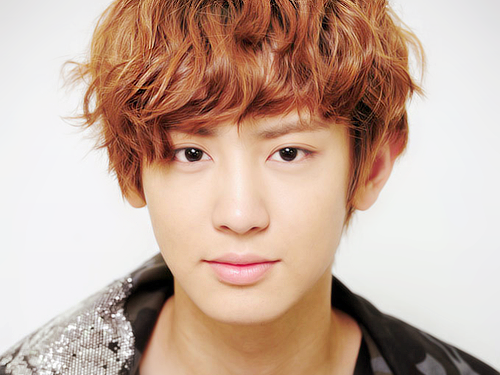 Chanyeol is the pretty boy. His hair is soft and if you put a wig on him, he'll look like a beautiful girl. All the
girls would be ashamed of themselves if they saw him like that. Chanyeol is kind and caring and will try to help
in anyway he can.
Kris is very handsome and he's very tall. Sometimes he can seem like he's glaring at you, but he really isn't. His smile is very heartwarming
and he's very kind. He takes a liking to Ha Rin the first time he meets her and he seems to care for her right away,
Luhan is adorable and his voice is like an angel. He's a little shy, but when he gets to know people better, 
he will open up and talk more about himself.
Tao
Tao can seem a bit intimidating at first because of his eyes, but he's actually very sweet. 
He gets a bit jealous that Ha Rin and Kris are always together.
Chen is handsome, but is a bit quiet. He doesn't get embarrassed easily.
He likes to be outdoors more than indoors so he's not around all the time.
Lay is a pretty boy just like Chanyeol. He's very kind and sometimes cares about others more than himself.
He's a perfect friend to have because he'll always be on your side.
Xiumin
Xiumin is very cute and his cheeks are like dumplings. He has a bit of a baby face and a lot of girls like him for this.
Kang Jira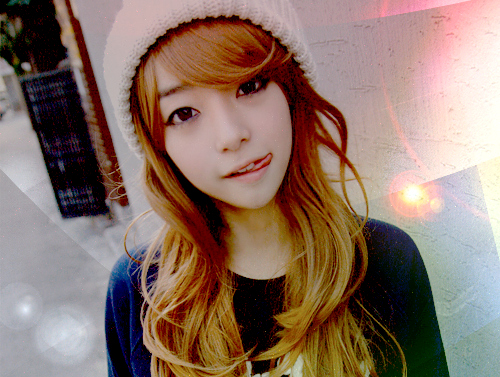 Jira is a pretty Korean/American girl that comes into Ha Rin's life in Chapter 3. She is sincere about becoming Ha Rin's friend and not just to use her. She's especially kind to Ha Rin and likes to tease her sometimes. They become the best of friends and are almost always together. She's a year younger than Ha Rin and likes to call her ' unnie '. She also tells Ha Rin that she likes Tao, but is too shy to tell him. She even learned Chinese so that she could speak with him, but she hasn't tried talking to him at all.
I'm sorry i couldn't give better descriptions T__T I'm not very good at that LOL. And it's not like i know them in person.. sad reality LOL. Well i hope you enjoy~ <3
Tweet
^ Back to Top