3

Wheels and Pedals

Completed!

by ConverseLover600
| Updated | Created
Tags romance yaoi exo exom tao kris taoris | Report Content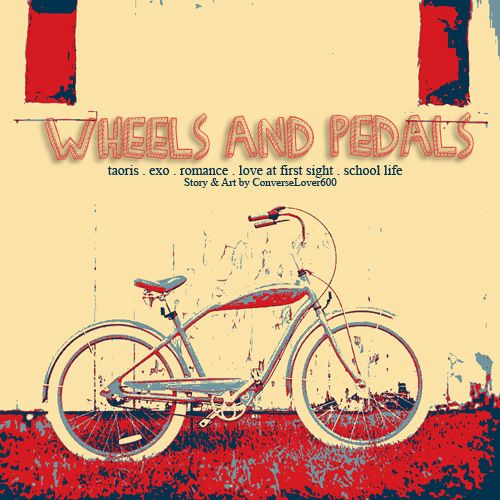 Description
Kris loved biking and he wanted to share it with someone.
LOVELY TAORIS ♥
Foreword
Pairing : Taoris
Length : Unknown
Genre : Yaoi .. ?Shounen-ai
Rating : _______
---
I am not a good writer. Whether it's with smut or non-smut.
I don't have a dictionary beside while doing this.
I'm not familliar with Exo ( K&M ) to start with so I'm pretty sorry if the characters here don't come close to the real ones.
Every single story of mine will not be your cup of tea. Maybe you'll like this one and ditch the next.
This is my first time writing anything related to Exo okay? So forgive me if it's TOO bad for your eyes and poison on your tongue when you read it out loud (like you'll be reading this). Learn to accept how stupid the outcome of the story will be.
I am NOT a humble writer.
I started writing (that i feel like im writing in the correct path) just last april so I'm not THAT experienced in this league even if I got in our school paper.
I started reading, watching [anime] with these genre at a young and unbelievable age ( Do not guess. My god )
If I don't like how this story comes out and the comments will be about how unsatisfying the story and it lack luster, well boohoo.. I already explained myself.
Okay. Okay. Okay. I'm really nice when you meet me in real life. I'm just like this in the internet. Alright? Alright.
Do not dare to plagiarise this stupid story. My crap. My disposal. Not yours. Understood?
This is not good enough to be copied I just said this to make sure.
©ConverseLover600
Tweet
^ Back to Top