1

Desperado, I am Not

by chubbyfaceDiVa
8 subscribers | 165 views | Updated | Created
Tags comedy junsu jyj romance fbi | Report Content

Characters
Kim JunSu || Lee Hae-A (OC)
Description
"Stop running you crook!"
"Yah! Who do you think you're calling a crook? You're the one who is the crook here buddy!"
≈≈≈≈≈≈≈
Keep reading to find out who, if anyone, is the real crook.
---
---
Foreword
"No."
"You have to do this. Besides, we've  given you plenty of time before. This is your last chance, just take it why don't you."
"But I don't want to! It feels so… wrong, especially in this century! What are we, people from the Joseon period?"
"The century we live in has no significance on the matter. You will either do as we say and make your own choice or your father and I will have to make one for you."
"There is no way in hell I'm taking this lying down."
"You have no other option but to go along with it. Who knows, you might yourself actually enjoying it."
"No I won't."
"Either way, you are in no position to argue. It's already been finalised, all the preparations have been made and people have begun to report."
"Fine, do as you please. I won't even say 'I told you so' when your plan backfires, which I guarantee it will."
≈≈≈≈≈≈≈≈≈≈≈≈≈≈≈≈≈
"You can't do this."
"I can and I will. Doing this is the only way I can prove my competence to dad."
"You don't need to do this to impress dad. He already recognises your talent."
"No he doesn't. He won't even take me on jobs with him, forget letting me conduct my own operations."
"He is right in not letting you go. You're not ready for that yet."
"You still believe that? If it weren't for his orders I'd be out doing my own missions by now. One chance, that's all I'm asking from you. Won't you talk to him about it?"
"…"
"Oppa?"
"Okay, I'll give it a shot; only if you promise to call me if anything goes wrong. Deal?"
"Deal! No, double deal!"
≈≈≈≈≈≈≈≈≈≈≈≈≈≈≈≈≈
Two different people, two different backgrounds, One is the hunter, the other the hunted.
One Man
 One Woman
and
Two giant operations that bring them to one another
≈≈≈≈≈≈≈≈≈≈≈≈≈≈≈≈≈
Will both the operations reach their successful ends?
Or
Will they collide into each other and create a mighty chaos in the lives of those involved?
Only time will tell.
≈≈≈≈≈≈≈≈≈≈≈≈≈≈≈≈≈
So, if you are hungry for more, click the subscribe button and keep reading.
*merong*
(Oh the embarrassment!
Sorry for shamelessly asking for your subscription, I wasn't like this before.
I guess this is the side-effect of being an obscure person on AFF.)
---
---
Hi !
Welcome to yet one more of my new fics.
This is another idea that has been buzzing around in my head for a while now.
This too, I put up so I wouldn't forget.
Again, I don't plan to update it at the moment but I hope you will still subscribe. 
Your comments are always appreciated. :)
Thanks for visiting and hope you enjoy reading it when it finally comes into processing.
Oh, and if you've got the free time, you are welcome to check out it's prequels because elements of this story will probably be carried forward from the two installments.
Also, this fic will begin only once those before it end.
The first prequel features Park YooChun                                                                  
                                                               &
                                                                     SongJoongKi 
The fic is called,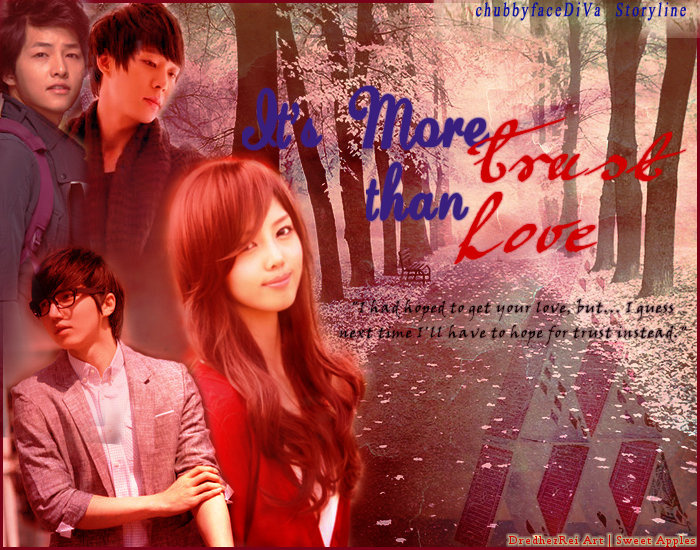 The second prequel features Kim JaeJoong
The fic is called,
I'm hoping for your support in these fic too. Thanking you in advance, 
chubbyfaceDiVa.
^^
---
Tweet
^ Back to Top