Route TO Teuki's Love
Completed!
by 19izzati
2 subscribers | 597 views | Updated | Created
Tags heeteuk oneshot yaoi | Report Content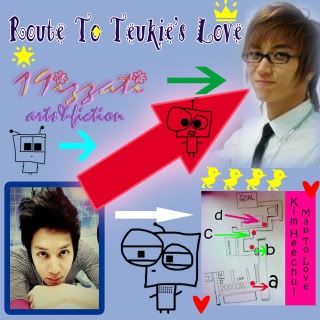 Characters
Kim Heechul & Park Eeteuk
Description
Heechul has been spying to his one and only man, Park Eeteuk and he have developed a crush on the boy since their first year in their university. It is their final year, Heechul is determined to tell the boy and make the boy his.
p/s: You need a map to understand this =)
Foreword
Mission Route to Teukie's Love: Success!
Tweet
^ Back to Top