1

It Started When We Were Young

Completed!

by unknown8
2575 views | Updated | Created
Tags infinite romance sungyeol | Report Content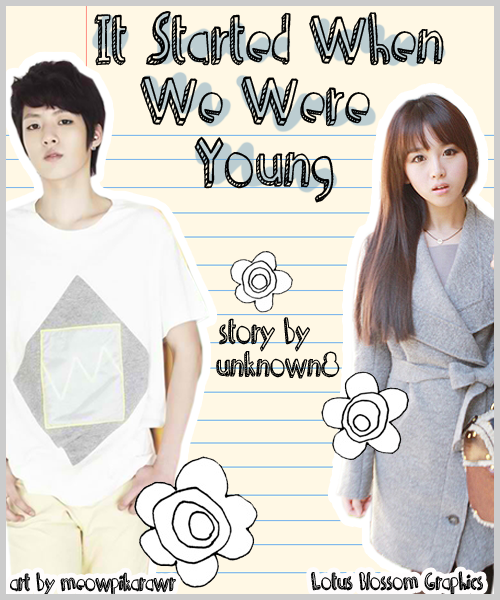 Characters
Sungyeol, Ah Young, Woohyun, Other Infinite members
Description
Ah Young met Sungyeol when they were just in Jr. High.  He liked her from the very beginning, but being the choding he is, never knew how to express it.  He just poked her, and got her attention by acting like a little kid.  Even tough it bugged Ah Young at first, she soon got used to it, and even enjoyed it.  She would resent the days that they didn't talk.  But that was 10 years ago.  It's all a distant memory until they meet again.
Characters:
● 25
● Youngest son of the CEO of WLSC.
● Very serious when he has to be, but otherwise acts like such a kid.
● Practically all the girls he comes in contact with fall in love him, even though he doesn't necessarily want them to.
● 24
● Secretary of Lee Sungyeol.
● Shares an apartment with Woohyun
● Will do any work given to her without one complaint.
Foreword
I hope you enjoy my story~
Please don't plagiarize, that's just rude.
And also, thank you to meowpikarawr at Lotus Blossom Graphics (http://www.asianfanfics.com/story/view/225395/lotus-blossom-graphics-open-graphics-poster-request-yoochun-posters-postershop) for the great poster and background!
Tweet
^ Back to Top