2

It Started With A Mistake

Completed!

by MarieGelica
40 subscribers | 2998 views | Updated | Created
Tags 2pm korean nichkhun wooyoung you fictional | Report Content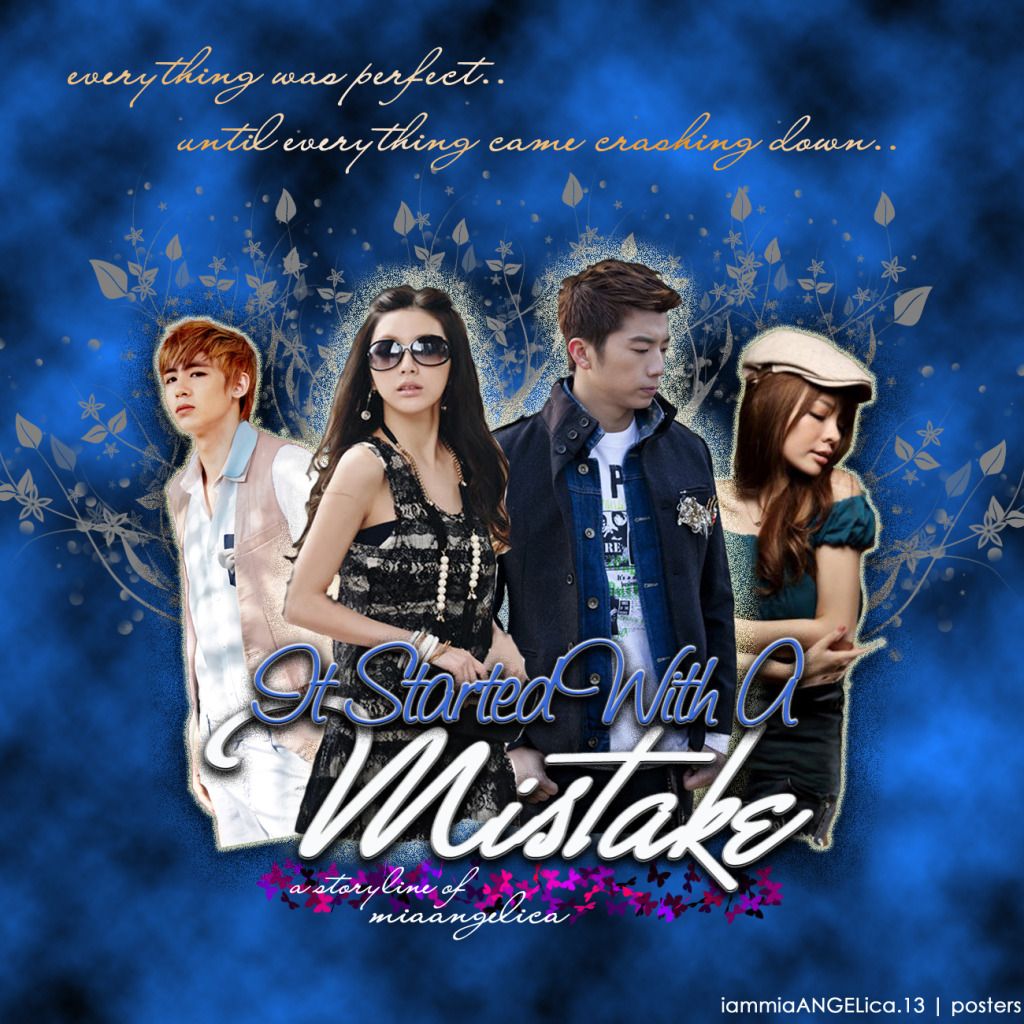 Characters
Shin MinYoung (YOU/fictional), Jang WooYoung (2PM), Park HaRin (fictional), Nichkhun (2PM)
Description
Jang WooYoung and Shin MinYoung used to be close friends; they grew up together and spent most of their childhood days together but they both grew apart when they started middle school and have been arguing ever since.
The story opens shortly when they both have graduated from college and have been living with their own lives; happy with their significant others. MinYoung has been dating Nichkhun (WooYoung's best friend) ever since college and at the same time, WooYoung has been dating Park HaRin (MinYoung's best friend). However, things began to get complicated when WooYoung and MinYoung met at Jeju Island. After going through the past, everything changed in one night.
Everything was perfect.
Until everything came crushing down when..
IT STARTED WITH A MISTAKE.
Foreword
Hi AFF Readers!
We're back and here's my second storyline! 
I've always loved WooYoung from 2PM ever since they have debuted so I have decided to make a YOU story with WooYoung! I hope you guys will give the same support to our second storylines as you did to our first ones. My friend has started posting her second storyline as well, entitled: When You Came Back starring Kim Jaejoong of DBSK/JYJ! Feel free to leave a comment or subscribe to our stories. Thank You!
Happy reading and imagining,
miaangelica (Shin MinYoung)
- - -
CHARACTERS:
Shin MinYoung (YOU/fictional)
​            - the ONE and ONLY daughter of the CEO of SHIN CORPORATIONS
            - the ONLY HEIRESS and currently the vice president to Shin Corporations
            - Nichkhun's girlfriend since college.
            - personality:  smart, beautiful, rich, powerful, loves her parents, best friend HaRin and her boyfriend Nichkhun, work driven and focused, responsible,
              HATES WooYoung, despises WooYoung.
            * she used to be close friends with WooYoung and had been secretly in love with him until they entered middle school and grew apart.
​            - the youngest son of the CEO of JANG'S COMPANY
            - the heir and currently the vice president of Jang's Company
            - currently dating MinYoung's best friend, HaRin
            - personality: smart, handsome, loves HaRin so much, could be lazy and annoying at times, his favorite past time is annoying MinYoung and getting in
              her nerves
            * he used to be close friends with MinYoung and have always loved her but was afraid that he'll hurt her and lose their friendship.
​            - Park HaRin (fictional)
            - Nichkhun Horvejkul
            - Jang GeunSuk
By the way, WooYoung and Nichkhun are not popular in here. :)
Tweet
^ Back to Top