Complicated Love
Completed!
by InspiritAngel77
71 subscribers | 6329 views | Updated | Created
Tags beast chunji infinite jiyeon myungsoo teentop | Report Content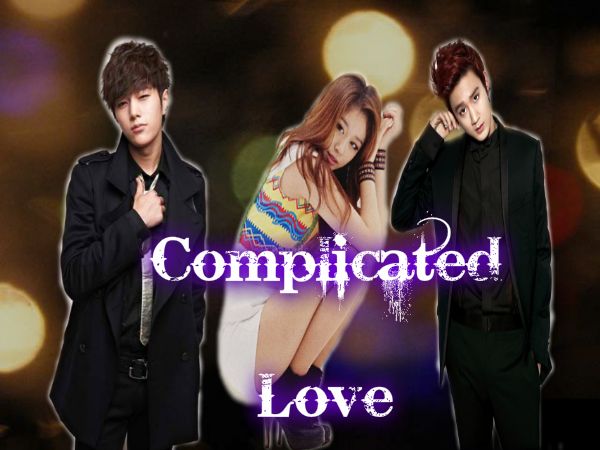 Characters
Yoon Jihyun(OC). Infinite. Teen Top. B2ST.T-ara
Description
PLOT: Yoon Jihyun isn't your normal high school student. Jihyun is the Kim Myungsoo's adopted sister..Why is that important you ask?? Well Myungsoo happens to be part of a gang called Infinite. Myungsoo, Jihyun and the rest of Infinite attend Wollim Academy for the Elite. Actually a lot of well known and powerful gangs attend Wollim but Infinite along with it's rival gang Teen Top remain the strongest and richest. Jihyun isn't in a gang but she knows how to fight very well. No one dares to mess with her because they know Infinite will go after them. Despite Jihyun just being Myungsoo's adoptive sister Infinite treat her as if she really was their sister. The Kim's adopted Jihyun when she was 7 years old after her parents died the sad thing was that she was separated from her older brother she hasn't seen him since but she hopes to see him someday. Myungsoo and Jihyun are very close. Myungsoo loves Jihyun as if she was his real sister but Jihyun feels differently for Myungsoo. Jihyun is secretly in love with Myungsoo but she knows that their love is forbidden. What happens when Myungsoo gets a girlfriend?? How will Jihyun feel?? What's going to happen when Jihyun finds comfort with Infinite's rivals??
Foreword
---Main Characters--
Age:18
Jihyun is caring, funny, easy to get along with, straightforward and honest. Jihyun can also be very cold-hearted and mean so its best that you stay on her good side. People call her the bubbly gangster because she is tough but also very bubbly and cute. She was adopted at the age of 7 by the Kim's that's also when she was separated by her older brother. Jihyun is in love with her adoptive brother Myungsoo and is very close Infinite.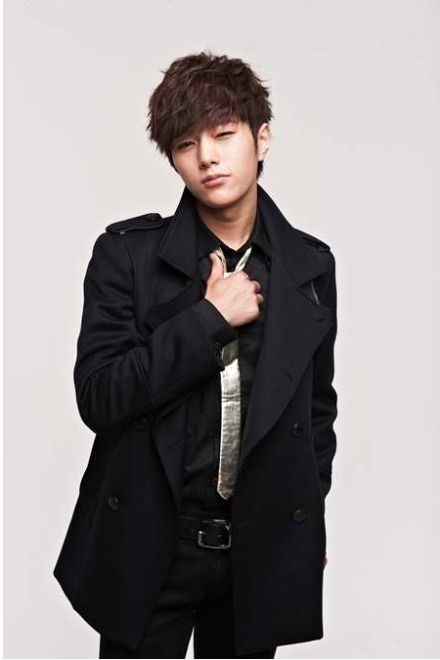 Kim Myungsoo Aka L
Age:19
Myungsoo appears to be very calm, mysterious and cold-hearted and he is but once you get to know him you find out he is one of the biggest weirdos you will ever meet. He is very caring and funny. Myungsoo is very protective over his friends and his sister. He loves Jihyun but only as a sister. He has his eyes on a girl from a girl gang that they are friends with.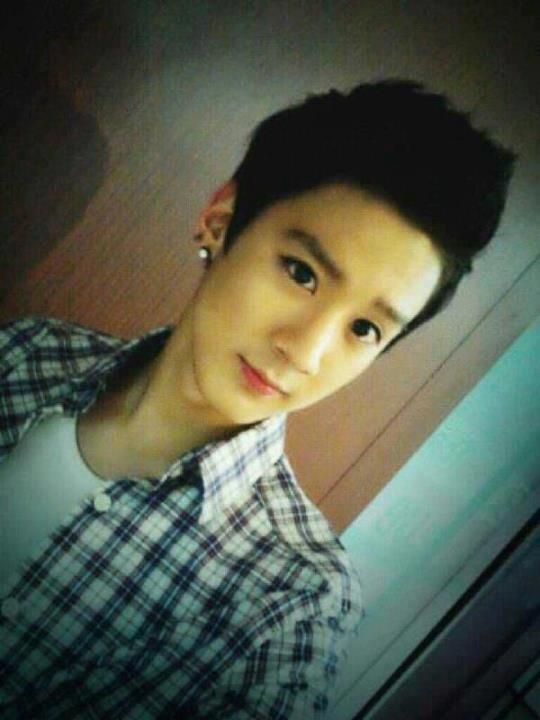 Lee Chanhee Aka Chunji
Age:19
Chunji is a kind hearted prankster. He loves hanging out with his friends and having fun he doesn't really talk to girls because he hates how the Fan girl over him. He is in a gang called Teen Top which is Infinite's rival gang. Although he doesn't talk to any girls he likes a girl from another gang but he knows it can't happen since she is friends with Infinite.
---Characters---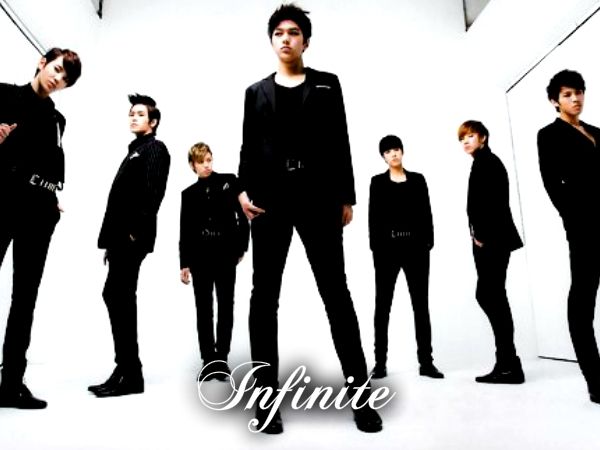 Gang at Wollim Academy for the Elite.
-Kim SungGyu:
Age:21 Leader of Infinite. He acts like the dad of the group and is very protective of his members. He attends Wollim but he is taking college classes.
- Jang Dongwoo
Age: 20 The master plan maker. When it comes to making plans for any situation Dongwoo is the guy to go to. Like SungGyu he goes to college classes.
-Nam Woohyun
age: 20 The flirt of the group. He isn't called Nam Grease for nothing. He can seduce any girl he wants except Jihyun but he still love flirting with her. Goes to college classes with SungGyu, Dongwoo.
-Lee(Ho Won)Hoya
Age:19 The peace maker of the group and also the best fighter besides Myungsoo. When there is a fight between the members he stops it. He is the closest to Jihyun out of all the members including Myungsoo but he only sees her as a friend.
-Lee Sungyeol
Age:19 The Choding of the group. Sungyeol loves to mess around and pull pranks but when it comes to a fight he is serious. He is also Myungsoo's closest friend.
-Lee SungJong
Age:18 The Diva maknae. SungJong maybe a Diva but he is one of the toughest members. SungJong is the only member that is alone in class.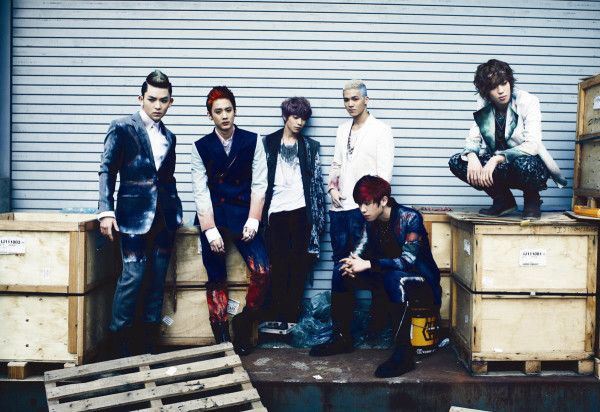 Teen Top
Infinite's Rivals
-Bang Min Soo aka C.A.P
Age:20 Leader of Teen Top. The strongest member but not the smartest or the best fighter. He isn't dumb but he doesn't handle situations well due to his bad temper.
-Lee Byung Hun Aka L.joe
Age:19 The Flirty one. L.joe is definitely the most outgoing member and he loves flirting with girls especially those who play hard to get. He loves to flirt but he doesn't date. L.joe is the best fighter of the group as well as Chunji and Changjo.
-Ahn Daniel Aka Niel
Age:18 The Brains of the group. He is the one the members go to when the need any kind of plans. Niel may look weak but he packs a strong punch.
-Yoo Chang Hyun Aka Ricky
Age:17 The fake Maknae. Ricky is cute and bubbly he is always full of aeygo. Don't be fooled by his cuteness Ricky is actually very tough and scary when it comes to fighting.
-Choi Jong Hyun Aka Changjo
Age: 17 The Shy boy maknae. Even though he is the maknae Changjo is probably the most mature member. Changjo is mysterious and doesn't talk much to people he doesn't know. He spends most of his time listening to music.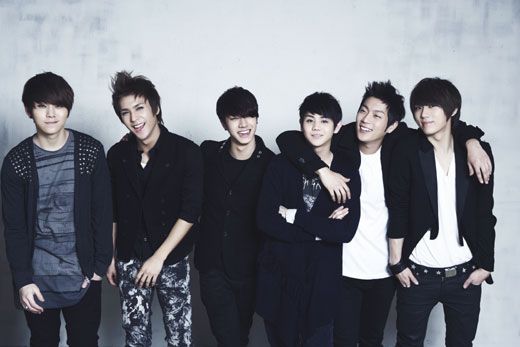 B2ST/BEAST
Mysterious gang to appear later on in the story.
---Minor Characters---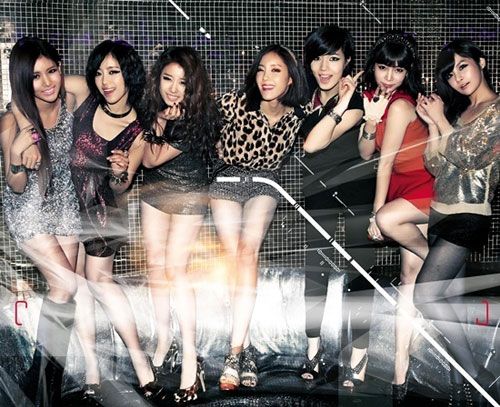 T-ARA
Friends of Infinite and Jihyun(pretend Jiyeon isn't in t-ara)
Soyeon(20)-Boram(22)-Qri(21)-Eunjung(19)-Hyomin(19)-Hwayoung(18)-Mystery Girl(she will be mentioned later)
**More Characters may appear as the story continues
Tweet
^ Back to Top