Claim to Fame
by bonbon
16 subscribers | 427 views | Updated | Created
Tags action b2st beast gangs kikwang you | Report Content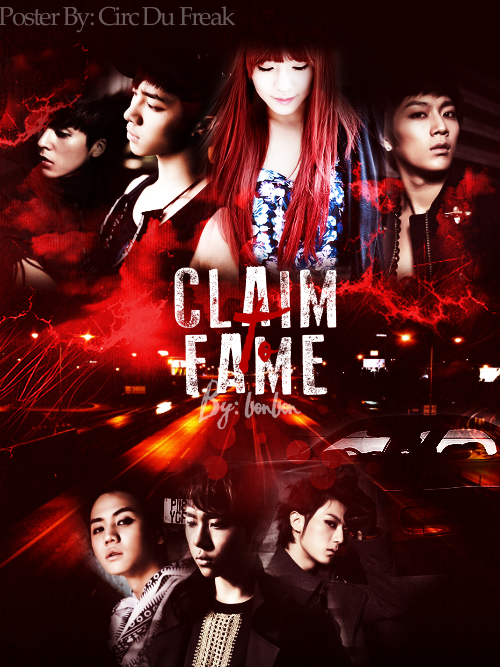 Characters
Choi Soo Min (OC) & BEAST
Description
The Seoul Drifters are a notoriously known crew in Korea and their claim to fame is in the art of street racing. Consisting of three members who have been best friends since childhood, Choi Soo Min, Son Dongwoon and Yoon Doojoon have worked their way up to the top in the underground world.
However, what will happen when another crew comes along to challenge them? And can a new addition to the team prove to be the right choice in claiming the crown in all of Korea?
These are the adventures of the Seoul Drifters and maybe, just maybe you'll stick around to enjoy the ride.
Foreword
Hello everybody! This is my first ever chaptered story and I hope you'll enjoy it. Writing lengthy stories is something new for me and hopefully it'll help me improve. Thank you for visiting and reading!
RATED: PG-13 Chapters will be rated M individually if need be. 
DISCLAIMER: I only own Choi Soo Min and the plot. Stating the obvious but BEAST is a part of CUBE Ent. and therefore not mine.
Background credit goes to: steveni70 @ deviantart 
Poster credit: LOOK LOOK at the beauty of this poster ♥| Circ Du Fr3ak Studios | Dolitle123 |
-bonbon
Tweet
^ Back to Top