1

The Darkness to My Light

by shadowFlameKingdom and ninjakitty |
29 subscribers | 1323 views | Updated | Created
Tags action bigbang gang romance shinee superjunior bap | Report Content

Characters
Jade (Fictional),Shinee, Onew, Minho, key, Jonghyun, Taemin, Bigbang, T.O.P, G-Dragon, Daesung, Taeyang, Seungri, JJproject, Jr., Super Junior, L (Kim Myungsoo), NU'EST, Bang YongGuk(B.A.P)
Description
     Hey Im Jade or Shadow, depends on the time of day. Im a brutal gangster by night and an average girl by day.
Well, not so average. My parents have abused me ever since I was a little girl. I had a protector, someone who would always be there for me to stop them and make things better. 
One day he left me forever.
But that was then, and now its time to focus on the present, Im a kick-butt gangster and the best of them all I must add.
At school Im Jade Kyung, a normal girl with only one person to rely on, a boy named Jr. He's pretty much all that matters to me. 
Im invisible to everyone at school but at night its the complete opposite. I am shadow, known and feared by all. 
These two identities have never collided... until now.
Im Jade and this is the story of how my life got a whole lot messier.
Foreword
Jade:
A 17 year old Junior with piercing Jade eyes who goes to Kikwang High, the shadiest school in South Seoul. Most people dont pay any attention to her. Growing up in a broken home, she is tough and can handle herself.
Shadow:
Jade's ruthless gangster personality that only comes out at night. Wearing all black she blends with the shadows, hence the name Shadow. The only color ever seen on her are her piercing jade green eyes and her Jade Necklace given to her by her older brother.
SHINee:
A ruthless gang known to be dangerous all around south Seoul. this gang consists of;
Onew: The Leader and the mastermind behind the gang.
Jonghyun: Although not the leader, he is the most ruthless of the group. He is the most caring if you are willing to get close to him.
Key: The "Umma" of the group, but dont get on his bad side.
Minho: The "Dark Knight", he is silent but deadly.
Taemin: The cute makne of the group when you get to know him, but still very lethal.
BigBang:
One of the most Infamous Gangs all around Korea, were sent on a top secret mission for a year and have now returned to Seoul. This gang consists of;
Seungri: The maknae and is calm and collected.
Daesung: Is friendly and optimistic.
Taeyang: He is short-tempered but also the smartest.
T.O.P: The quiet and mysterious guy of the group, he has his secrets.
G-Dragon: Caring and strong, he is the leader of Bigbang and was once partners with Shadow yet does not know her secret.
Jr. :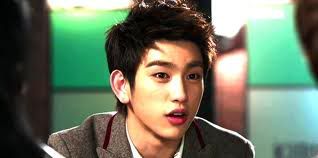 Jades only friend, they met when they were 9 years old at a fountain at the park when Jade had ranaway from home and was crying her heart out. Jr. had gone to comfort her and then became best freinds ever since, but even he doesnt know about Shadow.
Super Junior: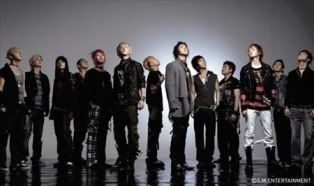 The king gang of Seoul that no one even thinks about messing with. Wants Jade as a member.
Hi! This is a fanfic that my cousin and I are writing together, we randomly got the idea to write a gang fanfic together and this is our first fanfic so please dont throw any tomatoes! Hope you like it! :D 
* This fanfic may contain minor language, violence and content.
**Please tell your friends, comment, and subscribe!
***More characters may be added allong the way.
****I am looking for people that are willing to make me posters. 
If you are willing please message me (shadowflamekingdom).
Thank you 
Belongs to ninjakitty and Shadowflamekingdom 2012. 
ALL rights reserved.
No printing or redistribution in allowed.
No form of downloding or saving is allowed. 
Do not transalate. 
NO PLAGERIZING!!!
Imediate action will be taken towards any offenders. 
I DO NOT own any of the
characters personalitys or names.
All character personalitys of the characters are purely fictional.
No copyright frigment intended.
- Shadowflamekingdom and ninjakitty!!! :) 
Tweet
^ Back to Top