Reminiscing
by emkrys
Tags minho minyul yuri | Report Content


Yuri's POV
I checked my watch 8:45pm.
Where is he? The moon's already up and it's getting pretty cold.
I took out my phone.
No message. No missed call.
Minho yah, where are you?
I spoke through our minds.
I got no answer.
I hope he's ok.
Well, he'll always be ok.
As long as he has the necklace!
I smiled at the thought while waiting.
Krystal's POV
"Sulli, is Krystal alright?" I can hear Minho's voice from outside my room.
"Ani, she's been throwing up the whole day and she doesn't want to eat anything." I can hear Sulli.
WOW! Her acting is SPOT ON!
Now it's time to put MY acting skills to the test.
I quickly closed my eyes as I hear footsteps coming near my door.
Victoria unnie helped me with the make-up.
"Krystal, are you alright?" I felt Minho touch my hand.
I slowly opened my eyes "I'm feeling much better now." I weakly smiled and tried to get my voice to shiver. 
I held his hands a little tighter to let him know that I need him.
Taeyeon's POV
It's been an 4 hours since I've driven Yuri to the beach.
"What if the 'kissing you' scene happens?" Sunny squealed.
"We walk while matching our feet, holding our hands
I want to lean on your shoulder and tell you.
"Thank you I Love You I will only give you happiness" Kissing you oh my love!" Tiffany started singing the English translation of Kissing you.
We all laughed.
"But I wonder what's taking Yuri so long?" Sooyoung suddenly asked.
"She knows that our curfew is at 11, right?" Hyoyeon asked.
"Yeah…" I mumbled.
"Well she still has an hour left so let her enjoy!" Yoona smiled. "Now unnies and maknae Seo. How about we play a little game called charades?" she suggested.
I still felt quite uneasy.
Jessica's POV
I could hear them laughing.
Ugh! If only they knew what kind of girl Yuri really is.
It all started 30 years ago.
I was young and in love back then.
With the one and only Choi Hee bong, Minho's grandfather.
You see, I'm not the normal girl like everyone else.
I'm mystical just like Yuri.
Not a genie, but a witch.
Hee bong and I were madly in love with each other.
We were planning on running away together.
But because of that Yuri, everything changed!
The night when Hee bong and I were supposed to run away he found a lamp.
Not just any lamp, but Yuri's lamp.
From that night onwards Hee bong completely forgot about me.
He was always with Yuri and all he cared about was himself.
His first wish was to have a better life.
And he got it, his parents got rich and they soon moved out of the old village where he used to live.
But I didn't give up, no… I followed him to the city.
Hee bong's second wish was to find the woman who he was destined to be with and to my surprise, it wasn't me.
My heart broke into pieces seeing him love another person.
 It was all because of Yuri!
If he hadn't found her lamp, Hee bong and I could have run off happily.
And now, she has to have a taste of her own medicine!
Minho's POV
I stared at Krystal.
I touched her forehead. She doesn't seem to have a fever but she looked pale.
She wasn't as sick as I thought she was. Sulli exaggerated a bit. 
I think it's ok for me to go.
Suddenly my I received a message.
Yuri:
Minho yah, where are you?
I completely forgot about Yuri!
Minho:
I'm sorry for the delay, just wait a bit longer and I'll be there soon.
I tried to sneak out but the Krystal grabbed my wrist and looked me straight in the eye,
"Minho oppa, please don't go. I.. I…I love you." She confessed.
I was in complete shock.
Did I just hear what I think I heard.
"Y-Y-You… love me?" I asked.
She nodded.
My emotions were mixed.
I wasn't sure how I should react.
"Please Minho oppa, stay with me, just for tonight. I'm begging." Teas escaped her eyes.
"A-A-Arasso…" I nodded and sat on her bed.
There's something about her that makes her just so irressitable.
Yuri's POV
Minho should be here soon.
10:30pm.
I bit my bottom lip.
It was getting really cold. I never noticed any temperature changes before.
Or any change in my environment actually.
Like, even if it's 100 degrees outside, you wouldn't find me sweating and even if it's -100 degrees I wouldn't be shivering.
But why are thing different now?
I can feel my organs such as my heart… I can feel it beat.
My stomach, I sometimes get tingly sensation.
And now my sensitivity!
I suddenly felt something being wrapped around me.
"MINHO!" I screamed but as I turned around I was disappointed at what I saw.
It wasn't Minho but another guy.
"Yuri, Yuri, Yuri!" the guy spoke.
"It's almost winter and you decide to come to the beach wearing a dress at night with no jacket! Good thing I brought mine." He smiled.
I noticed that he was just wearing a shirt and his jacket was wrapped around my shoulder.
"Mianhe, but who are you?" I asked.
"You don't need to know that now…" he looked into the water.
I stared at him.
"But here's something that you DO need to know." He looked at me.
I kept staring at him, trying to figure him out, but I couldn't.
"You're slowly becoming human…" he spoke softly.
What? This stranger knows my true identity?!
"What are you talking about? I am human." I tried to play it cool.
"You're not fooling anyone." He smiled "I've been watching you Kwon Yuri." He continued.
"I already know who you really are, you're a genie." He winked.
"How did you know that?" I asked almost screaming.
He smiled.
"You need to stop whatever is happening to you." He spoke, completely ignoring my question.
I frowned, as I did not quite understand what he meant.
"You're slowly turning back to being human… That needs to stop." He kept a straight face.
"Turning back? What do you mean?" I asked.
He suddenly stood up.
"It's getting pretty late, and if I'm correct, your curfew is at 11 and it's already 10:55." He helped me up.
How does he know so much about me?
"What about my question?" I asked.
"I'll tell you about it some other time." He winked and started walking off leaving me dumb folded.
---------------------------------------------
I know this wasn't a long chapter like my usual.
I didn't have much time to write this and as I said, I try to update everyday.
I still hope you enjoyed and liked it!
Thanks again for all the support!
Chapter 11 is coming out SOON!
~emkrys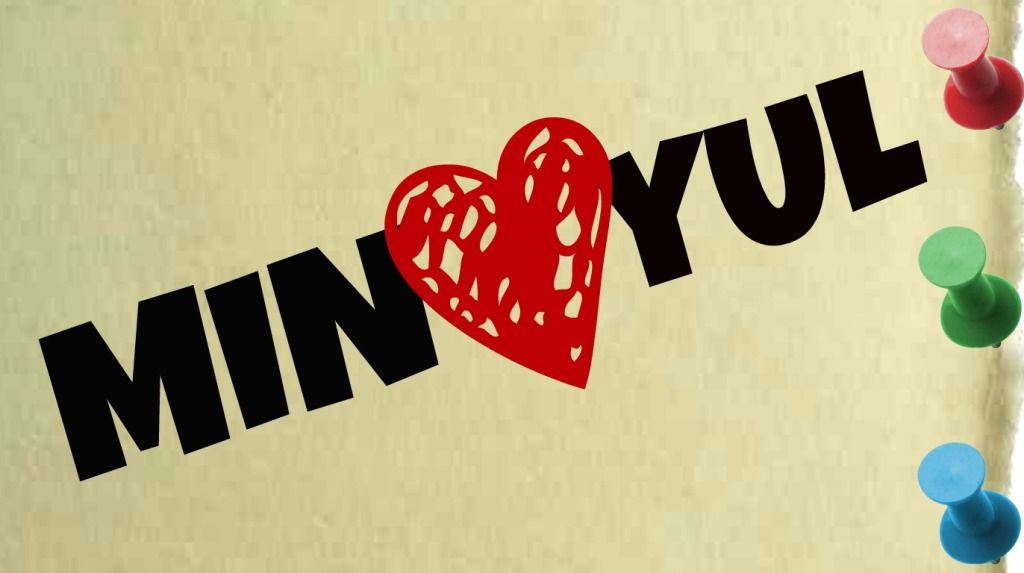 ^ Back to Top