He Has No Idea
Completed!
by AnnPark
35 subscribers | 2105 views | Updated | Created
Tags jonghyun onew romance seohyun shinee snsd | Report Content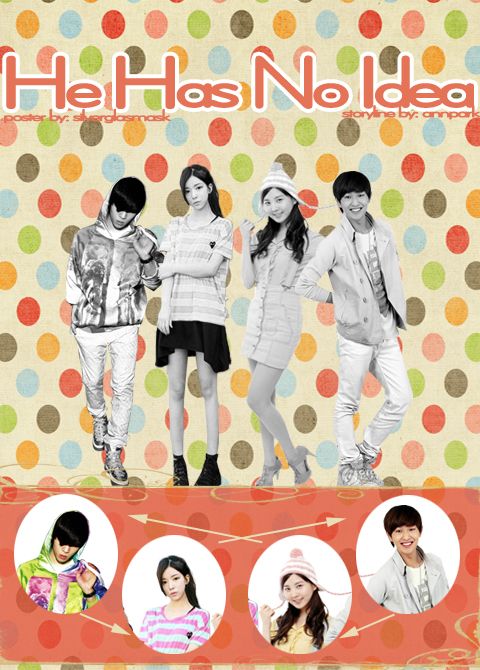 Characters
Park Min, Lee Jinki, Kim Jonghyun, Seohyun
Description
Min is best friends with Lee Jinki, the sweetest guy in school. They have been friends since they were kids and Min has always had a crush on him but kept it a secret so they could stay friends. The new girl Seohyun gets Jinki's attention and he askes for Min's help to win her heart. Heartbroken, Min seeks advice from resident player and bully Jonghyun to try and win Jinki's heart before it is too late.
Foreword
Min
Jinki
Jonghyun
Seohyun
******************Ssanti Poster shop postershop *************************
Tweet
^ Back to Top