1

I want to be myself.

Completed!

by Dreamage
89 subscribers | 4203 views | Updated | Created
Tags beast drama dujun junhyung romance you doojoon | Report Content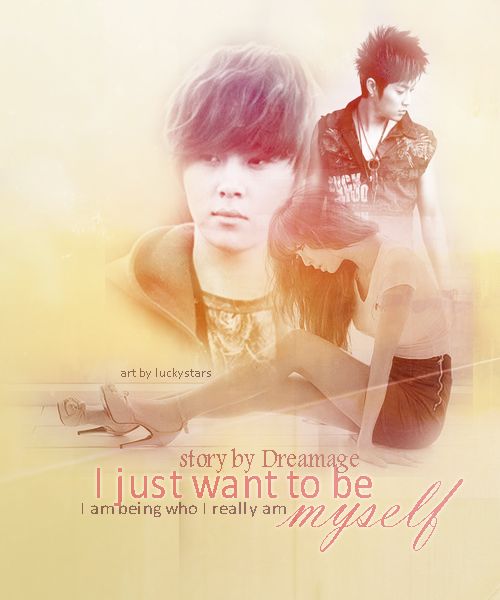 Characters
Yoon DooJoon, You and Yong Junhyung.
Description
I am a girl who wants to be myself no matter what.
I am tired of putting up a show, being control like a puppet and wearing a mask.
Living in a world that I don't enjoy at all.
One day, a guy came into my class and his my only best friend.
He did not unfriend me because of the rumors, insults and character of me...
Foreword
Hello! Dreamage here!
This is my newest fanfic!
For this fanfic, it includles my real life story or experience in my school life.
But, not all of course (:
Forgive me for my lousy english (:
This are other links of mine other fanfics:
Mr. & Miss. Stubborn:
http://www.asianfanfics.com/story/view/131640/mr-miss-stubborn-beast-drama-dujun-korean-romance-you-doojoon
My FairyTales:
http://www.asianfanfics.com/story/view/82001/my-fairytales-drama-infinite-korean-myungsoo-romance-woohyun-you
My FairyTales II:
http://www.asianfanfics.com/story/view/153062/my-fairytales-ii-drama-infinite-korean-ljoe-romance-woohyun-you  
The most familiar stranger:
http://www.asianfanfics.com/story/view/188293/the-most-familiar-stranger-be a east-drama-hara-junhyung-romance-you-doojoon 
characters:
You: You are a straight forward girl, however you are always hiding your own feelings because you don't want to be alone. You like a guy for a very long period, its one sided love and everyone knew about it because of your so-called friends spread out for you. You live in an average family, you are an average student with average scores.
DooJoon: Your best friend that suddenly popped out from nowhere and his a transfer student that joins into your class in the middle of the year. He's very sportly, handsome and caring person. Many girls swoons over him in the school, he's very famous of being friendly and gentlemen.
Junhyung: The guy you have a crush for a long period, he have a weird character. Best at playing your feelings. When he needs you, he will come and find you. When he don't need you, he will throw you aside and ignore you. To him, you are like a doll.
POSTER:
http://www.asianfanfics.com/story/view/133630/l--cky-st--rs-graphic-request-shop-open-bigbang-mblaq-request-shinee-posters-postershop-graphicshop 
Please read alright? Kamsahminda (:
Tweet
^ Back to Top