3

Tomboy Roomie

by Littletoomuch and we-are-one-exo |
58 subscribers | 2510 views | Updated | Created
Tags genderbender minyul yuri yurikwon romancecomedy minhochoi koreancomedylove | Report Content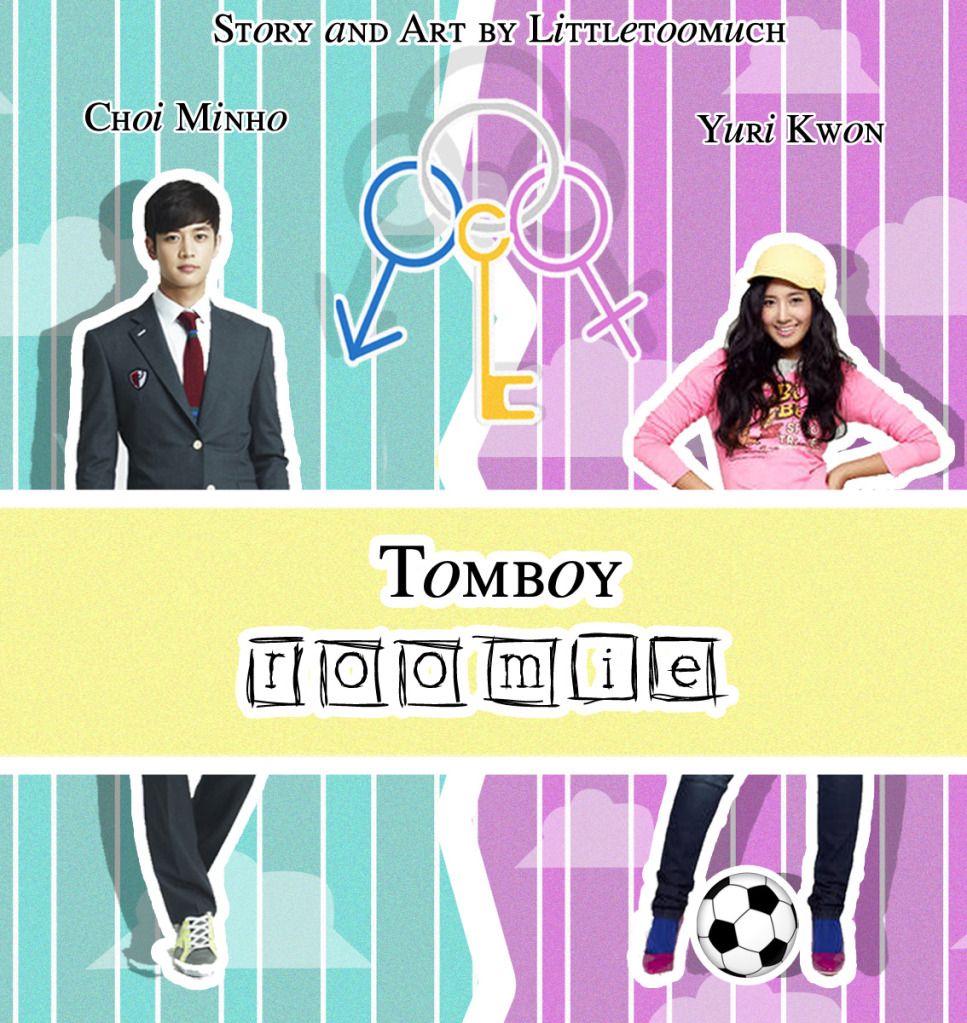 Characters
Choi Minho Yuri Kwon
Description
Minho is a studious, neat student. Top of the class, well mannered, good looking and comes from a wealthy family. He's a senior in high school, and had accidentally requested a room mate for his dorm from the year prior. Subsequently a rather dorky dressed tomboy named Yuri Kwon arrives at his doorstep within the first few days of the year back from their holidays.
But all the troubles appear when Minho couldn't tell that his new room mate was a girl until it was too late.
Main Characters:
Yuri Kwon  as  the Tomboy 
Yuri is a clumsy tomboy, who is constantly running into trouble. Mistakenly being brought into a room of one of the most eligible rich bachelors around was never her intention. With an air-headed personality but a brain crammed with notes, she earns herself a complicated schedule of maintaining her identity as scholarship student and the tantrums thrown her way. The tough part about taking on this student role, is that she has to be a 'he'.
Minho Choi as the Student / Heir

On the outside Minho seems to be having everything cool. Good study habits and a wealthy background, and it's true, he does. Things were going fine, until Yuri arrived. He doesn't have a close relationship with his mother or father and prefers to stay with his friends since childhood. He's usually forceful with what he wants and persists with what is presented. So what will happen when all he wants is Yuri out when he finds 'he' is actually a she?
---
"So, what's your name?" 
"Yuri,"
"Not to be rude but in Korea, Yuri is a rather feminine name." 
"Thanks?"
'Is this guy crazy? Any dude would have protested. Is he gay?'
'Does he think I'm a guy?'
Foreword
Author's Note :
- Hi there! I'm guessing you're a minyul shipper, or some kind of fan for either :) if not, then please read anyways. They are like so lovable so you'll fall for them eventually
- So I'm kind of nervous and anxious. Please support this story and continue reading!
- And kudos to Hongstarandme, you should go check out her fanfics. I squealed a bit even though I'm not a prima-donna when she told me parts of the story.
© PLEASE DO NOT PLAGERISE THIS STORYLINE 
Tweet
^ Back to Top