Hidden Secrets .
Completed!
by prettyflip_3
21 subscribers | 1219 views | Updated | Created
Tags you yongguk kyungsoo | Report Content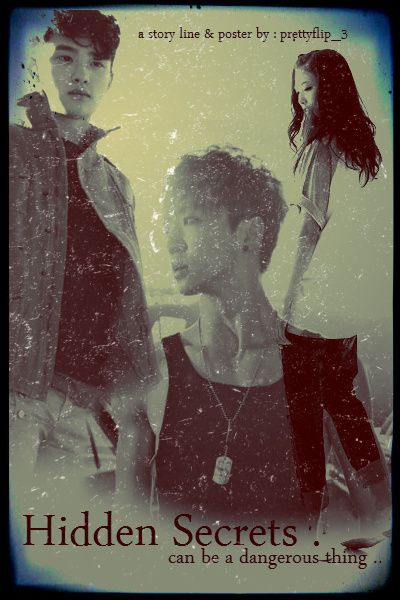 Characters
You , Bang Yong Guk & Do Kyungsoo (D.O)
Description
a story full of secrets . secrets that you weren't suppose to find out . 
you always wondered what your father did for a living . your parents always kept it hidden . when you find out what he does , you couldn't believe it for yourself . a boy you knew was your fathers ' science experiment ' . you didn't know what to do , excpet promise the boy that he will get his freedom one day .
will you succeed on getting this boy you 'grew' up with out of this hell hole or will you fail ? can you face all the challenges that comes your way ? read and find out (:
---------------------------
my descriptions always suck , but don't judge a book by it's cover ! or .. don't judge a description on how lame it seems ! anyways ..
Foreword
hi guys .. girls .. ladies (; this is a story based on a dream that i had ! ever since the dream i can't stop thinking about it .. so i decided to make it into a story for all of you ! i hope you enjoy ! oh and it is my first story without using any shinee members or beast members !
genre supernatural , suspence , romance and drama 
unsure if it should be rated m yet ..  but there will be some swears in here , maybe some blood shed .. we will see ! 
always comment and subscribe (: 
------------------------------------------------------
Characters ;
You (Kim ______) - you grew up with your dad at his work . their were things unexplained tht you didnt know about . you wanted to know so badly that you found something else . as a kid you always wanted to be treated as an adult , so you knew what was going on . when you were at the age of 16 , you wish you never found out about the secrets .
- kind hearted                                                              - can be tough when needed
- always puts others first then yourself                     - recent age : 18 
- sweet, cute                                                               - hobbies : music , drawing & exploring
Parents : Nam Eun-Mi (Mother) , Kim Hyun-Ki (Fathter)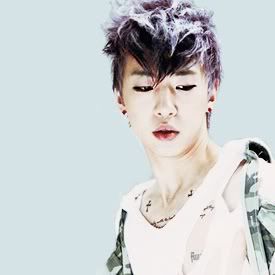 Bang Yong Guk - you met him at your fathers work place . he started to work with your dad at a young age to keep you company . since you never really had a lot of friends , you dad thought it would be nice if you had one that was around your age . 
- protective over you                     - best friend 
- takes care of you                  - recent age : 20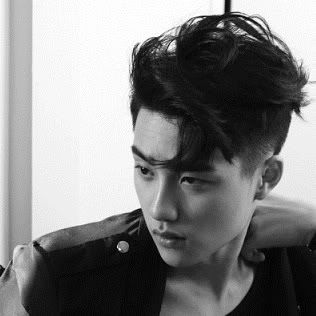 Do Kyungsoo (D.O) - background information confidential .
- treats you with kindness
- protects you 
- quiet
- sweet hearted when it comes to you , but when it comes to others he is cold hearted .
- recent age : 19
ENJOY ! COMMENT & SUBSCRIBE(:
Tweet
^ Back to Top