Tricked
by Danzaar
Tags comedy jonghyun mblaq romance shinee you | Report Content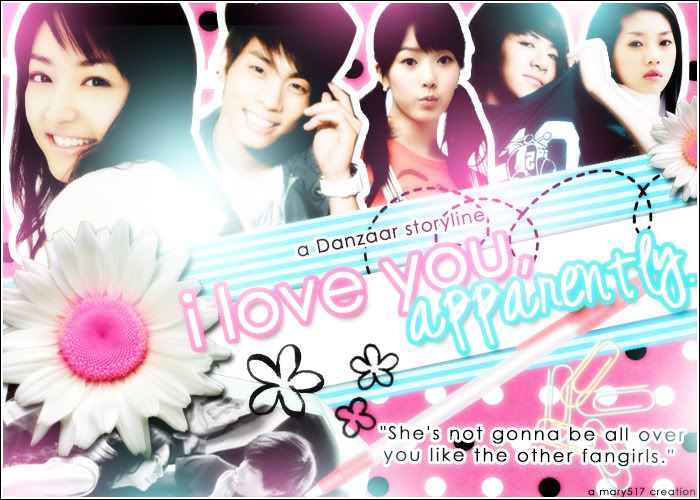 No one's P.O.V
Jonghyun peeled his arm away from his forehead and groaned at the sense of light emitting from the hotel curtains, "Rise and shine lover boy." Key sang quietly and slightly tugged on Jonghyun's covers, in which he aggressively pulled back up so that it had covered his face.
"I don't wanna get up just yet." he slightly growled under the sheet with slight wariness and irritation right in the morning. "You're such a lazy fat ass!" On cue, Key had smacked his ass playfully whilst laughing at his state. Jonghyun groaned a cuss word under his breath and attempted to kick him, but missed.
 "C'mon it's 12.30 in the afternoon already."
"So?"
"So.." Key started "You're gonna miss out on everything we had planned today" he pointed a finger at him. "Taemin wanted to go to an amusement park remember?" He sat on his own bed near Jonghyuns, fingers tapping on his knees "Come on," he started kicking the side of Jonghyun's bed lightly "Everyone's already dressed and finishing their lunch"
"Fine, fine." Jonghyun grunted, sitting up and ruffling his hair before burying his face into his palms. "Is everyone downstairs?" he grumbled before lightly stretching his arms and yawning, "Yup, we were up at least around two to three hours ago." Key informed him while making his way to the mirror, "I left you here since you looked like you were enjoying your dream" he snorted to himself whilst adjusting a strand of his hair.
"I didn't even dream of anything.." Jonghyun scratched his head, then rubbed his eyes "Oh, yes you did," Key smiled "You were mumbling ____'s name in your sleep." He rolled his eyes.
"This is what I hate about you," Jonghyun started, his eyes glaring at Key by the door, "I just never know when you're serious or not. I know you're always mocking me"
"That's why everyone love's Kim Kibum" Key shrugged and clicked his tongue before shrugging his shoulders, showing that he already knew what his attitude and popularity was like. "Anyways, hurry up!" he nagged at him, "Text me when you're making your way down so we could gather in the lobby."
Key made a turn to go head for the door. Opening it, he looked over his shoulder to where Jonghyun was, who was doing morning stretches to himself "One last thing," Key called out to him. Jonghyun was already sleepily making his way to the bathroom, one hand still covering and rubbing his eye from tiredness "____'s wearing a mini skirt today"
And as expected, Jonghyun had tripped on his own feet and managed to save his face before it high-fived the floor. He grabbed the nearest thing to him and threw it at Key's direction, "Just get out already!"
Still sat on the floor, he glared at the door that Key had closed, and was still able to hear him laugh on the other side. Jonghyun looked to his right where his suitcase had been, then looked back at the door and smirked to himself, "A mini skirt, huh?"
Your P.O.V
I looked at the Panini in front of me. Yes, it was all delicious, the amount of cheese that was oozing out of it and the smell. Oh god, the smell. But you know what? I didn't feel exactly like a starved child right now, though I knew that I would seriously regret not eating it later.
The sound of cutlery scraping against the plates was the only thing I heard around me; everyone was eating in silence apart from several slips of compliment towards the food and some 'did you sleep well last night?'. There was an empty seat next to Onew and one opposite him, which was Key's seat.  My eyes lingered to the empty seat that was supposed to be occupied by Jonghyun.
My mind was too focused on what had happened last night. Oh god. Did he wake up late? Did my lips give him a disease? Unintentionally, I began lightly poking my lips. Well.. my lips seemed fine. Maybe my breath was awful last night? What if -
"____?" I heard someone clear their throat at me, making me blink and look up then gulp "Mm?"
"You're not eating?" Thunder looked at me curiously whilst poking my Panini with his knife, "C'mon I paid for that, don't let it get cold and be a waste" he nagged at me. Joon beside him gave me sad eyes, in which I returned with a small smile to indicate that I was fine.
"You haven't touched your food" Thunder muffled with his mouth full. I grimaced, "Christ, where are your manners" I scrunched my nose at him. He wiped his mouth with a tissue, "And where is your appetite?" he fired back.
"Touché" I shamelessly shrugged. "Will you actually eat? I feel like your food is calling me" Vicky nudged me on my right side. I laughed "Ok, fine I will."
I held the knife and fork in my hand but was then stopped, "Na-uh." Vicky wagged her fork at me, "Why are you eating it like such a posh person? It's just like a sandwich isn't it?" She did have a fair point. But then again, she had ordered a burger for lunch.
I cocked an eyebrow at her, "Say's the person that has a burger and is eating it with a knife and fork?" She smirked "Keeping an image in front of SHINee oppas" she whispered, which made us both laugh.
"Amusement park today," Taemin smiled brightly after wiping his mouth with tissue "Hyung, we're getting fast track tickets right?" He tapped Minho playfully, filled with excitement from the idea of going on fast rides. "Whatever Onew says, I'll go with his judgement" Minho shrugged him off, whilst finishing off last bits of his lunch.
Onew only nodded, which made Taemin squeal and shoot a fist pump in the air from excitement. I laughed.
Almost finished with my food, I gathered all the remaining crumbs together and scooped it into my mouth for a perfect finish. Ugh I felt so full. Joon quickly handed me a glass of water and I replied with a mutter of thanks before gulping it down.
"He'll be down soon" I heard Key's voice loom over the table, "Possibly around ten or twenty minutes" he predicted whilst tapping his black leather wristwatch. Onew nodded then looked at his own watch, "Instead of a limo, I booked two taxis for us so that it would be less convincing that we're possibly famous."
Jonghyun's P.O.V
I sprayed a small dose of cologne on my neck and tried to smear it evenly on my neck, then straightened my white wife beater with my hands before slipping on a black leather jacket. Leaning towards the mirror, I smoothed out my eyebrows. Looking good Jonghyun, looking good.
Taking a deep breath, I adjusted my jacket and turned to my side to give myself one last glance. "S'all good" I nodded. Just then, my stomach rumbled. I frowned, "Everyone better wait for me to have lunch"
Walking out and closing the door and locking it behind me, I stole a glance at ____'s room. I felt my cheeks warmly burn. I hope she didn't feel a thing in her sleep. If she did, I'll just tell it was a spider that fell on her lips or something.
"Ah, Jonghyun oppa?" I cringed at the sickly sweet voice. Ignoring the voice, I quickly power walked down the hall and waited by the elevator.
"Jonghyun oppa!" Shit. Seriously, does this girl ever give up? I tapped my foot impatiently and carelessly looked around the hallway to ignore Bliss' presence. Impatient, I kept pressing the button for the elevator to arrive, "Hurry up.." I hissed to myself.
"Oppa wait up!" No.
I heard her footsteps getting louder. God, no! Just no!  Looking to my right, there was a sign that indicated stairs that went down to the main ground of the hotel. "That'll be so much effort" I mumbled to myself. Well, I guess, anything to get me away from this cheapie.
I tried to casually walk down the hall even further towards the exit to go down the stairs. "Oppa aren't you taking the elevator?" I heard her call out to me "Uh, nah." I "chuckled "Morning exercise!" with that, I quickly dashed and began jogging down the stairs.
"Ah, wait!" NO, GO AWAY YOU CREEP.
Christ, this is the only time my short legs actually work properly.  Being small can be everything! Minho always picked on me to do the hurdles every time the Idols Sports Event happened. He obviously did it on purpose to see me struggle over the hurdles.
Quickly jogging down, I eventually managed to reach the exit that lead out to the lobby. I patted my forehead to see if there were any evident of sweat.
Nope, I was all good.
Forever great Jonghyun.
I should say that next time I'm casted into a commercial with the other members. It could be something that would definitely go with a perfume line.
Taking a deep breath, I strode out whilst reaching into my pocket to find my mobile. Looking through my contacts, I quickly called Key.
"Kim Jonghyun" I heard her voice. Again. Again.
I turned and saw her come out of the elevator behind me. Without even thinking twice, I immediately tried running towards a random place. The smell of food wafted made my stomach growl, "Shut up, jeez" I patted my stomach.
"Hello??" I heard a small voice call out, "Hey asshole, actually talk to me when you call me" Ah right. I forgot I dialled Key's number.
Your P.O.V
"Is that Jonghyun?" Onew whispered to Key who had nodded in response to confirm it was Jonghyun. Was Jonghyun not going to join us today?
"You're spacing out so much today" Vicky nudged me with her elbow. I pouted at her, "I'm fine, and seriously, stop with the elbowing." I imitated her by elbowing her back, making her squirm and lightly laugh.
From a distance, I saw someone wriggle behind a massive plant. I snorted at his blonde hair being evident, "Guys, he's right there" I pointed. All their heads turned and they looked at him with amusement, "Nice hiding place, idiot" Key chuckled down the phone.
"YAH!" Minho called out to him, making him jump. Jonghyun cleared his throat and tried to regain his posture and pretended to act as if nothing happened. "Why were you being the new Hunch back on Notre dame down there?" Onew joked.
Jonghyun rolled his eyes, "As a matter of fact, I was running away from Bliss" he pointed a firm finger at him, as if scolding a small child though Onew was older.
"Seriously, and this is the guy that you like" someone draped an arm over my shoulder and laughed. I looked up and scrunched my nose at him, "Shut up"
"There's better guys out there" Thunder told me, patting my shoulder "And you would know because?" I cocked an eyebrow at him, "Are you gay?" I mockingly gasped "I swear I knew it from the first time you stole my Barbie doll on my 6th birthday!"
His eyes widened, "Woah woah woah!" his arm dropped beside me, "Now I only took that Barbie doll just to see your reaction, not because I wanted to play with it!" he gave me a light shove.
"Whatever, that's what they all say" I rolled my eyes at him and he mouthed a 'I hate you' at me.
 "So, aren't we going to the amusement park today?" my ears perked to the sound of Jonghyun's voice. You could just tell that he just woke up from the sound of his voice being a mix of being husky and hoarse. Oh god just imagining him saying my name right in the morning whilst we're cuddling. Oh god.
Okay sanity, why are you leaving me.
Jonghyun's P.O.V
"So aren't we going to the amusement park today?" I asked and glanced over at everyone, but I tried to discreetly linger my eyes on ____ for a little longer. Is she blushing? Or did she just put on extra blush to impress me with make-up. Well, it's not going to work.
Okay, I lied. It's working a little bit. But shush mind, shush. My lips felt they were buzzing when I saw her. Don't tell me I accidentally swallowed a bee in my sleep. What if it was that stupid bug that Key told me about and it crept into my mouth?! I covered my mouth immediately.
"Taxi's should be here soon, let's wait outside the hotel" Onew announced and lead the way for the rest of us.
Minho walked beside me, along with Key. "Didn't you say that you were running away from Bliss?" Minho asked. I nodded; "Yeah she saw me by the hall when I was coming out of my room" I shivered at the thought of her.
"You're such a magnet to everything unfortunate" Key patted my shoulder as an act of sympathy, "You mean a babe magnet" I corrected, "Though she isn't much of a babe"
We all stood outside the entrance of the hotel and waited by the sides. My stomach grumbled, "Ugh, you guys didn't even buy me anything for lunch" I pouted and rubbed my belly at Onew. Taemin laughed, "Well you could always eat something at the amusement park!"
"True that" I nodded.
Ten minutes of waiting, the two taxi's had arrived; one ideally for a group of five and one ideally for four people. "Hop in!" Onew cheered.
Taemin rushed with eagerness along with Onew. The others that went in with them were Thunder, Vicky and Key inside the taxi that was grouped for five.  I glanced over the people that I was left with: Joon, ____ and Minho.
"You guys can go first" I gestured with a shrug, "Thanks" Joon smiled at me. Ew, wipe that smile off your dumb face.
____ went in after him.
'____'s wearing a mini-skirt today' Key's voice echoed in my head.
I tried to discreetly look down at what she was wearing from the waist below. "Yah, you're such a pervert" Minho hissed in my ear. "What?" I slightly jumped, but tried to keep my cool "I didn't do anything!"
"Whatever, just get in" he gave me a slight push after ____ had gone in. Whipping out my mobile phone, I sent Key a text message;
To; Key
Fr: Jonghyun
Wow. I really hate you.
You lied to me.
I made sure no one was looking over my shoulder to read my message. Even if they did, they wouldn't get what I meant. My phone vibrated in my hand.
Fr: Key
To: Jonghyun
Anything to wake you up and get you ready, you twat.
I can't believe you actually looked.
I squeezed my phone in annoyance. Ugh, Key I really really hate you.
---
Author note:
Hey, guess who's back. Lmao. Please don't throw knives at me, though I know I deserve it :'(
But, I hope you had enjoyed Chapter 33! Comments are really appreciated!!
I'm sorry that I abandoned this, I didn't mean to since I had school and everything. I'm really grateful that you've still stuck by me and have been patient. ;____; I'm a sucky author. I understand if you've lost interest in this, because I really wouldn't blame you lol. There'll be more updates from now on since I've finished school, and I already have an idea for an ending to this story. I hope you all continue to support me to the very end of this fanfic! <3
{19/06/2012}
^ Back to Top