We Were There...
Completed!
by glasses-
24 subscribers | 1397 views | Updated | Created
Tags comedy drama romance shinee taemin | Report Content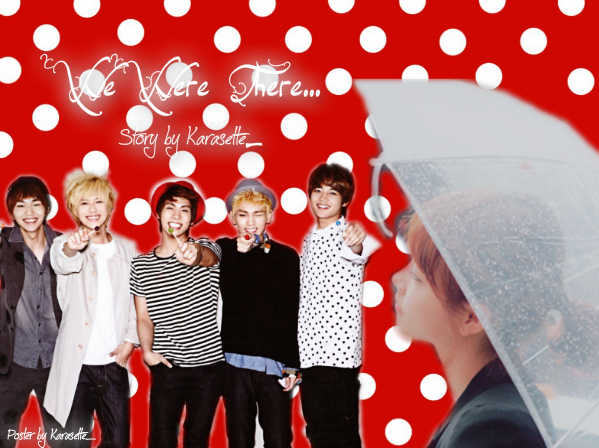 Characters
SHINee, Jung Seohae (OC)
Description
When Taemin left the little town he lived in to be in SM Entertainment, Jung Seohae was reluctant to let him leave. She didn't want to be left by herself until god-knows-when. But what happens when Taemin comes back 4 years later only to be rejected by the girl who was completely and utterly in love with him? A funny, but bittersweet story about what happens someone you love changes.
Hope,
Love,
Loss,
I've been through it all.
"I'll come back for you, Wait for me..."
Foreword
Well, This is my other fic that I've been wanting to do a long time now. I'm planning to write this on paper but with different characters because if I let my parents read this, they will be like "Who's this Taemin, Onew, Minho, Jonghyun and Key?" and I would have to explain why I used kpop idols that according to my parents, look like girls :(. Sadly, I don't own SHINee (But one day I will >:D) but I still own the story idea and my OC Jung Seohae. I'm trying to become more skilled at writing, so my style will change a little bit from my other 2 fics and oneshot I've made so I'll hope that I've improved enough by the end of this story :D Alright, enjoy!
Tweet
^ Back to Top