6

My first love

by angelVSdevil and Jud3Starfir3 |
82 subscribers | Updated | Created
Tags krystal myungsoo suzy woou myungzy luhan hanzy | Report Content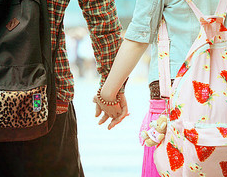 Characters
Myungsoo, Suzy, Woohyun, Min, Sungyeol, Krystal, Jieun, Wooyoung, Tiffany, Luhan, Hoya
Description
My first love is about a lot of different love stories in one.
Kim Myungsoo and Suzy fell in love with each other without noticing it.
Woohyun(Myungsoo's friend) likes suzy.
Min(Suzy's friend) likes Myungsoo.
Jieun(Suzy's friend) likes Myungsoo.
Krystal(Myungsoo's ex) still likes him.
Sungyeol(Myungsoo's friend) likes Krystal
Wooyoung(Suzy's twin) likes Tiffany.
How will it all end for them?????
Foreword
Kim Myungsoo

At first glance you will think of him as cool and cold, but later you understand that he's a really warm hearted person.
He's a little bit shy and takes care of his dongsaengs really well. His dad owns a restaurant.
He treats Suzy as the little sister he never had, but is that the only thing he feels for Suzy?
Bae Suzy

Wooyoung's twin
They might be twins, but they have opposite personalities.
She's rich, but she only spends money on the right things.
She's really cold to a lot of people, because she doesn't want to be judged only by her apperance.
Actually she's really kind, but sometimes she can be a little bossy.
Likes to dance and sing.
Finds out she likes Myungsoo after he and Krystal get together again.
Nam Woohyun
One of Myungsoo's best friends.
A very lively person.
He's kind to everyone and is quite popular in school.
He likes Suzy
Bae Wooyoung
Suzy's twin.
His personality is quite the opposite from Suzy's.
He looks warm hearted, but actually he's a really cold person.
But he's a really good brother and a little bit overprotective
Lee Min(young)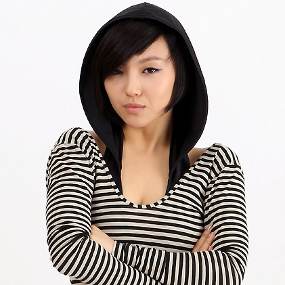 Suzy's best friend.
Has a lot of aegyo.
Lively, but actually she's very lonely.
She likes Myungsoo
Lee Sungyeol
One of Myungsoo's best friends.
He takes almost everything serious, but can be childish sometimes.
He gives you a feeling like he knows everything, but if it comes to girls that he likes, he becomes really clumsy
Jung Krystal
(New)Classmate of Min and Suzy
She's nice, beautiful and really popular with the boys.
Myungsoo's ex-girlfriend, but she still likes him.
Lee Jieun
Suzy's and Min's classmate.
Has a secret crush on Myungsoo.
Smart, talented and a little bit shy
She doesn't have the confidence to show of her talent.
Hwang Tiffany
.
Works with Jieun and Hoya at a music store.
Has a past with Wooyoung.
Hoya
Suzy and Wooyoung's neighbor.
Woorks at a music store with Jieun and Tiffany. 
Luhan
EXO member
The first impression you get from him is cute, then cold, but actually he's just shy with people who he doesn't know.
Sungyeol's friend. 
Likes to sing and dance.
Treats Suzy like a friend, but then he falls for her without notice.
Tweet
^ Back to Top