What you didn't know?!?
by InspiritAngel77
37 subscribers | 4087 views | Updated | Created
Tags dara jiyeon jiyong leejoon jinwoon2am gminorcouple moonbrothers | Report Content

Characters
Jiyeon,Jinwoon,Joon,Moon Brothers,Dara,Jiyong,Eunjung,Taecyeon,Sooyeon,Wooyoung,Chansung,Big Bang(maybe)and more...
Description
PLOT:
 Park Jiyeon isn't your ordinary girl. She is Seoul High's #1 bad girl and their TOP student. Behind her cold appearance is a caring girl dealing with the struggles of life. Jiyeon was once a happy girl she thought her life was perfect but all that changed when her parents died leaving her to raise her two little brothers. Although life was hard she was thankful for having Joon by her side. Joon was her loving and caring boyfriend he stood by her side no matter what. Their relationship seemed to be perfect but Joon was cheating on Jiyeon. Once Jiyeon found out she was heartbroken and wanted a new start. So she decided to leave Seoul and move with her cousin Dara. The only problem was that Jiyeon and Joon had a son named Maden. Jiyeon knew Joon wasn't going to let her leave with their son. Despite Joon's begging Jiyeon left him and left Seoul with her son and brothers.
-6 Months Lather-
 Jiyeon is living happily with her cousin Dara and Dara's Boyfriend Jiyong. She is doing a good job raising her son and brothers with Dara's help. Jiyeon has one back to school and has made new friends and she is still maintaining her bad girl image. No one at her new school dares to mess with her and no one knows about her private life she is pretty much a mystery. The only person who has seen through her act is Jung Jinwoon her annoying neighbor. Jinwoon and Jiyeon have a love-hate kind of friendship but as time goes on Jinwoon starts developing feelings for Jiyeon. Will Jiyeon accept his feelings?? What if she feels the same way?? Can he handle her complicate life?? Can he handle the fact that she has a son and is raising her two brothers?? What if Joon comes back?? What if Joon wants Jiyeon back?? Will Jinwoon fight for her or simply give up? Will Jiyeon take Joon back or has she already moved on?? Who will she pick??
Foreword
MAIN CHARACTERS: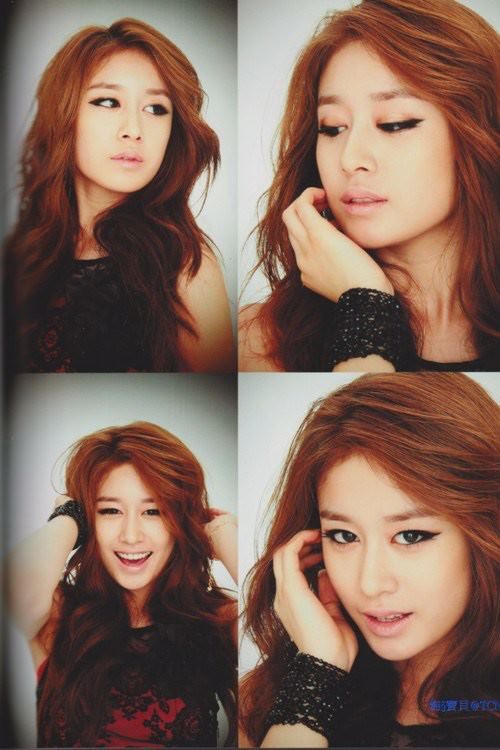 Park Jiyeon
Age: 18
About her: She is cold, blunt, and the bad girl type she hates people who judge others but doesn't care what people think of her. Just because she is the bad girl type doesn't mean she plays around with guys she actually tries to stay away from them because she is scared of getting hurt. Once you get past her cold exterior you see that Jiyeon is actually funny, caring and bubbly. She is very close to Jiyong and Dara and is best friends with Soyeon, Eun jung and Chansung. Jiyeon still loves joon but her feelings for Jinwoon are growing day by day..
Jung Jinwoon
Age:19
About him: Jinwoon is funny, caring, playful but a bit arrogant. He is known as the Rock star kingka. He loves teasing Jiyeon but behind his playful exterior lies a broken heart. His girlfriend had died two years ago in a car accident. Jinwoon has never loved another girl at least until Jiyeon came along. He finds himself attracted to Jiyeon and just can't stay away from her.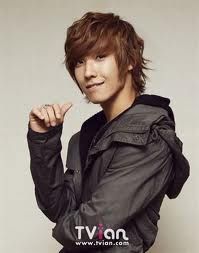 Lee Joon
Age:21
About Joon: kind and caring but not very smart. He really loves Jiyeon and was always there for her. He regrets cheating on Jiyeon and wants her back. He feels heartbroken that Jiyeon left him and that she took their son. He is willing to do anything for them.
MINOR CHARACTERS:
Lee Maden
AGE: 2
He is Jiyeon and Joon's son. He is very bubbly and happy. He can always put a smile on anyone's face.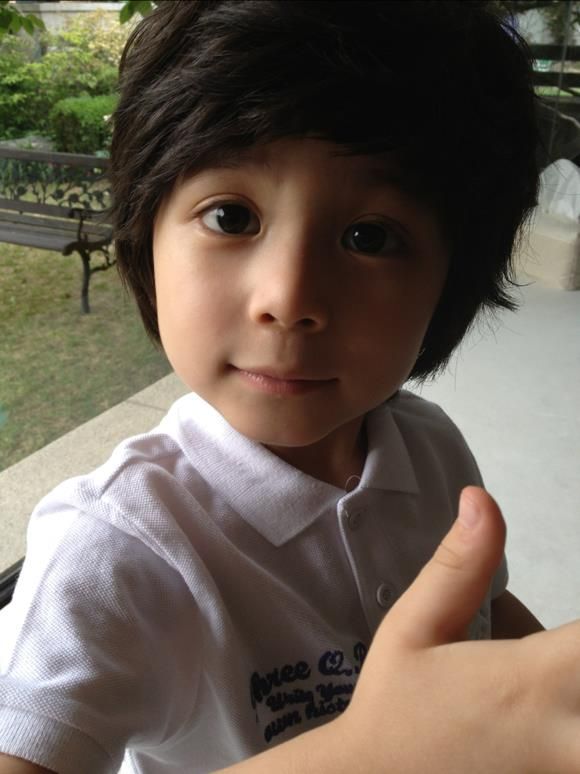 Park Mason
Age:4
He is Jiyeon's little brother he calls Jiyeon mom because he doesn't remember his parents. Mason is loud, cute and funny. He is very protective over Jiyeon, Mavin and Maden.
Park Mavin
Age: 3
He is Jiyeon's little brother also calls Jiyeon mom since his parents died when he was a baby. He is bubby and hyper but also very shy around strangers.
Dara Park
Age: 24
She is Jiyeon's cousin..Dara is very supportive of Jiyeon and treats her like a little sister. Dara is funny, smart, and kind. Dara is happily living with her long time boyfriend Kwon Jiyong.
Kwon Jiyong
Age:24
He is Dara's boyfriend. Jiyong is very protective over Dara, Jiyeon and the kids. He acts like Jiyeon's older brother sometimes people actually think they are brother and sister. He is childish, sweet and caring but can totally be tough and scary when he needs to be.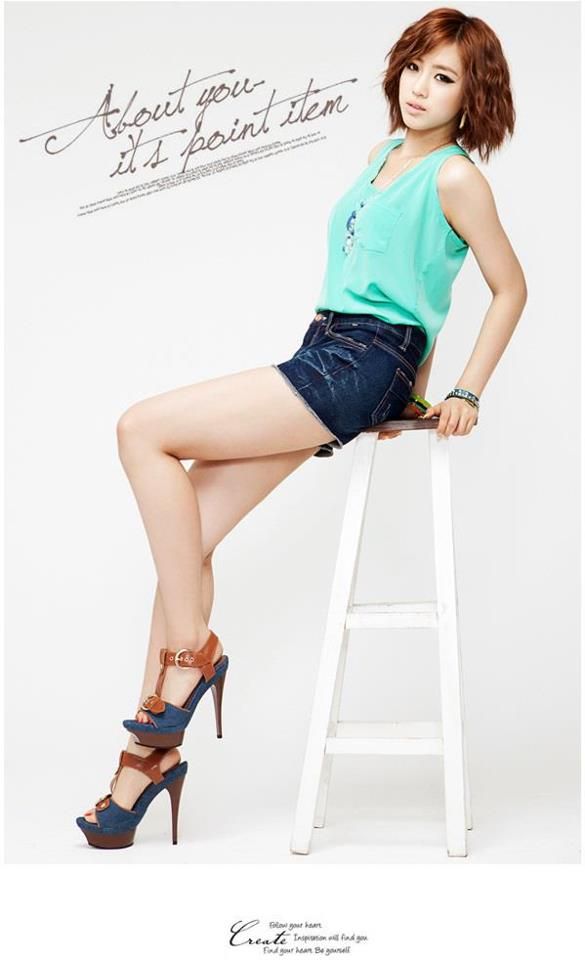 Ham Eun Jung
Age:19
Jiyeon's best friend.. She knows all about Jiyeon's past and about her having a son. She is very accepting of everything and loves playing with Mason, Mavin and Maden. Eun jung is like Jiyeon she is known for being a bad girl but she is also very funny and caring. Eun Jung is currently dating Ok Taecyeon.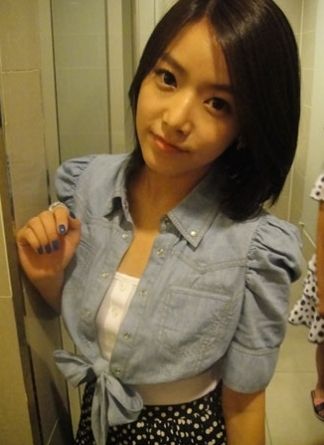 Park Soyeon
Age:19
Jiyeon's best friend. Also knows everything about Jiyeon she is protective over Jiyeon she acts like the Umma of the group..Soyeon is witty and smart she is small but mighty so don't make her mad..
Hwang Chansung
Age:19
He is Jiyeon's only guy friend they are really close but they are just friends they have a brother sister relationship. He acts like Jiyeon's older brother. He also knows everything and loves playing with the kids. Chansung is looks like he is jerk but in reality he is a playful teddy bear and he loves making people laugh.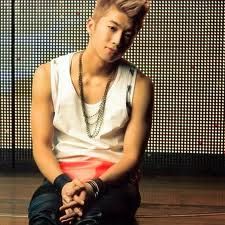 Jang Wooyoung
Age: 19
Jinwoon's best friend since preschool. He is closer to Jinwoon than anyone else. He knows Jinwoon's past and he sees that Jinwoon is starting to having feelings for Jiyeon.Wooyoung is smart, witty and a prankster.
Ok Taecyeon
Age: 20
Jinwoon and Wooyoung's best friend also Eunjung's boyfriend. He knows about Jinwoon's crush on Jiyeon and he is always trying to set them up but his plans always fail. He also knows about Jiyeon's past and is friends with her. Taecyeon is a flirty prankster but he only has eyes for Eun jung.
 *****I may add more charcters or have cameos throughout the story....
---
Annyeong so yes i'm back with another fic. This will be most likely a G-minor fic(JinwoonXJiyeon)..PLEASE DO NOT COPY MY STORY..THIS ALL MY IDEA..I DON'T OWN ANYTHING EXCEPT THE PLOT..i will do my best to update often..looking foward to wriiting this..Please subscribe i promise i won't dissapoint you. :)
 Here's the trailer for this story please check it out...
 http://www.youtube.com/watch?v=9YCMYUfW1z4&feature=plcp
Also i'm looking for someone to make a poster so if anyone knows a good graphic shop or makes posters that wants to help me please let me know :)
Tweet
^ Back to Top