3

My Long Lost Twin

by inGwet
83 subscribers | 3082 views | Updated | Created
Tags romance shinee taemin you exo | Report Content

Characters
You, Taemin, SHINee, exo
Description
Separated for over 14 years, you were finally able to track down your twin, Taemin. But when he happens to be a famous korean idol with extremely good looking friends, how will you manage? Things start to go over board with the paparazzi, the past, and the many other complications that come with having a famous twin; especially when the unthinkable happens: you start to fall in love with one of his labelmates .
Foreword
Name: Shaye Hale
Birthname: Jung Chae-ri
Personality: Very caring and loving, barely ever gets angry, easy to get along with, understanding, and loveable
Background: After Taemin was adopted at age 4, you ran away from the orphanage and was found by gangsters who pitied you and cared for you as their own sister. They trained you to be able to defend yourself and you became a genius at combat. After 2 years, they sent you back to the orphange to have a chance to live a normal life and you were adopted by a wealthy american family who raised you with love. There, you discovered your natural talents in the medical field and became the youngest person to obtain their PhD. in a medical field at age 16.
Name: Lee Taemin
Birthname: Jung Taemin
Personality: Loves you more than anything in the world, protective, talented, calm, overall an amazingly good brother and friend.
Background: When Taemin was adopted by a middle class korean family, he didnt want to leave you and tried to run away to you. He was caught and moved to Seoul but never stopped looking for you. He discovered his passion and talent in dancing and went to pursue his career, entering SM. He is now an enormous star in Korea and hoped that his fame would help him find you easier. Older than you by 1 minute.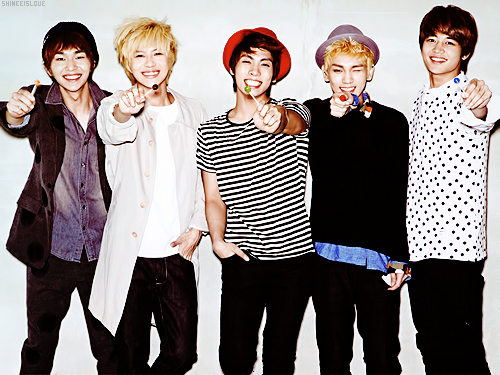 SHINee
Knows about Taemin's lost twin sister because he talks about you all the time. They are caring, humorous, and diligent members who will do almost anything for each other.
EXO
Another boy group in SM. They become some of your best friends and help you through difficult times. They are constantly caring and watching out for you when Taemin isnt.
PLEASE DO NOT PLAGIARIZE
I do not own any of these pics, credit to the owners!
Thanks!!
Poster credit to xXsteXx from Dream Angelz Poster Shop !!
Tweet
^ Back to Top