OMG! (HIATUS)
by ze_oshem_vampire
842 views | Updated | Created
Tags drama malay comedyromance kaiexo heechulsuju | Report Content

Characters
Kim Sung Young (fictional), Kai Exo-k, Heechul SuJu, Exo, SuJu
Description
Kim Sung Young, seorang remaja perempuan yang periang, bercita-cita untuk menjadi bintang terkenal. Walaubagaimanapun, keluarga angkat Sung Young membangkang segala perkara yang dilakukannnya. Nasib Sung Young berubah apabila mengetahui bahawa dia mempunyai dua orang abang kandung yang sememangnya terkenal di Korea Selatan.
Kim Sung Young ( FICTI0NAL )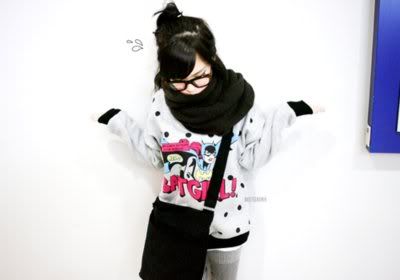 anak yatim yang sering ditindas di rumah dan juga di sekolah

periang

tomboy ( di luar kawasan sekolah/rumah )

merupakan peninju yang digeruni tetapi dia merahsiakan identiti peninjunya

nerdy/skema (di sekolah/rumah)
Kim Heechul
Ahli kumpulan Super Junior

Berperangai kebudak-budakkan

Abang sulung kepada Sung Young

Seorang abang yang protective

Periang
Kim jong In ( KAI )
ahli kumpulan Exo-k

selalu menyakat Sung Young

periang

sukakan cabaran
Lee Seung Mi (fictional)
kawan baik Sung Young

Nerdy/skema

peminat fanatik Super Junior dan Exo

mengetahui identiti peninju Sung Young

periang
Kim Kibum (Key)
ahli kumpulan SHINee

selalu menyakat dan membuat Sung Young marah kerana baginya, Sung Young begitu comel ketika marah :3

bersusah senang bersama (kawan yang agak baik)

merahsiakan identiti penyanyinya di hadapan Sung Young
Watak-watak yang lain akan muncul di dalam fanfic
Foreword
Hey yo all !
This is my first fanfic and this is my original story made by my own imagination.
So, DON'T PLAGIARIZE IN ANY SHAPE OR FORM
THAT MEANS NO COPYING, NO PRINTING, NO REPOSTING, NO TRANSLATING INTO OTHER LANGUAGES, ETC!
ASK MY PERMISSION FIRST IF YOU WANT TO DO SOMETHING THAT RELATED TO MY STORY ! 
be sure to comment and subscribe, ok? -winks- 
Cerita ini adalah rekaan semata-mata. Tiada kaitan dengan yang hidup ataupun sudah mati. Sekiranya mempunyai persamaan, ia hanyalah kebetulan. Tulisan kecil ini ditulis bukan untuk dihafal. Jadi, tidak perlu tenung lama. Nanti rabun mata. Mengapa masih tenung lagi? Sudah! Pergi baca cerita ini. Selamat membaca.
Tweet
^ Back to Top