17

It's Just Acting ..

by KyuIsLove
231 subscribers | 12516 views | Updated | Created
Tags kyuhyun kyumin suju sungmin slightyewook slighteunhae | Report Content

Description
Description : Lee Sungmin is an art student, after graduation he spent 2 years looking for a role in a drama then his best friend's boyfriend got him a role in a new drama because he's the director! .. unfortunately for him the role is about a love story between two guys, well, he wasn't that sad because he likes boys anyway but what if his co-actor happened to be no other than his school classmate: Cho Kyuhyun, they used to hate each other so much back at high school, so will they be able to act as lovers ?!!!!! .. ( sorry I really really suck at description T_T ) .. 
Genre : Romance , Angst . Fluff !
PG : +15 .
Pairing : KyuMin( main ! ) .
Side pairings : EunHae, Yewook.
Warning : some chapters won't be suitable for children :p !
I don't own the characters of the story T_T ..
please don't try to steal the story or the idea , i can be so evil , you know >:D .. 
Characters :
Main :
Cho Kyuhyun: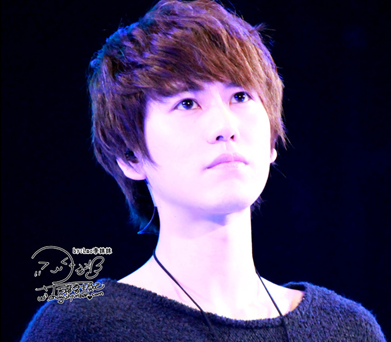 Age : 23 years old .
Lee Sungmin:
Age : 24 years old .
Eunhyuk( Lee Hyukjae ) :
Age : 25 years old .
Lee Donghae:
Age : 24 years old .
Yesung( Kim JongWoon) :
Age : 26 years old . 
Kim Ryeowook:
Age : 23 years old . 
So guys this is my second fanfic, the idea just popped in my head so I decided to write this story xD . Read my other fanfic if you want to :: 
http://www.asianfanfics.com/story/view/183437/until-you-know-what-love-is-eunhae-kyuhyun-kyumin-romance-suju-sungmin
I work really hard on this fanfic and I'll work really hard on this one too .. :) .. 
Love u all <3 <3 .. 
Poster by cherry1900 || violetkecil Poster Shop 
Foreword
Tweet
^ Back to Top