12

Shadow days

Completed!

by SHINeejjang
129 subscribers | Updated | Created
Tags krystal taelli taemin taestal kailli kaistal kaisul | Report Content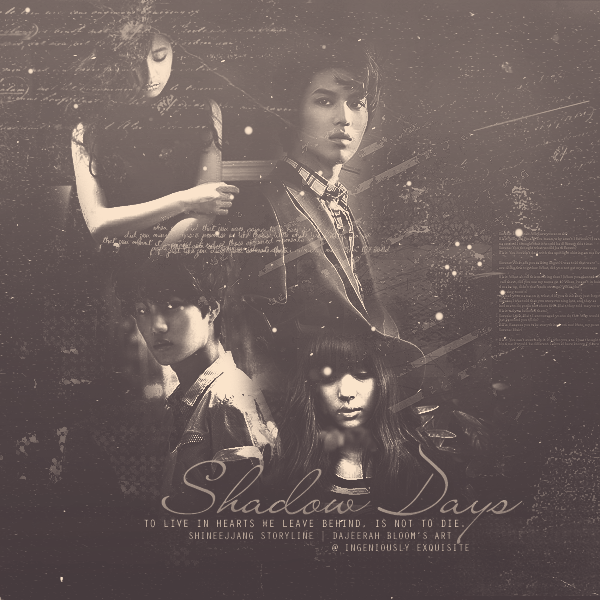 Description
Characters: 
Jung Soojung
Lee Taemin
Kim Jongin
Choi Jinri
Supporting characters: 
Kwon Sohyun
Bae Sueji
Kang Jiyoung
Jung Jessica
Kim Jonghyun
"To live in hearts we leave behind
Is not to die."-Thomas Campbell, "Hallowed Ground"


"We must embrace pain and burn it as fuel for our journey."-Kenji Miyazawa
Soundtracks:
 Gareth Gatewith - With you all the time
Lady Antebellum - Cold as stone
John Mayer - Dreaming with a broken heart
Foreword
"I thought I didn't have to hold the pain anymore. I thought everything had done. I thought everything would be fine."
Poster ©  - INGENIOUSLY EXQUISITE
Tweet
^ Back to Top