'Golden Mary'
Completed!
by minifantasy
50 subscribers | 6328 views | Updated | Created
Tags donghae mystery seohyun siwon victoriasong luhan | Report Content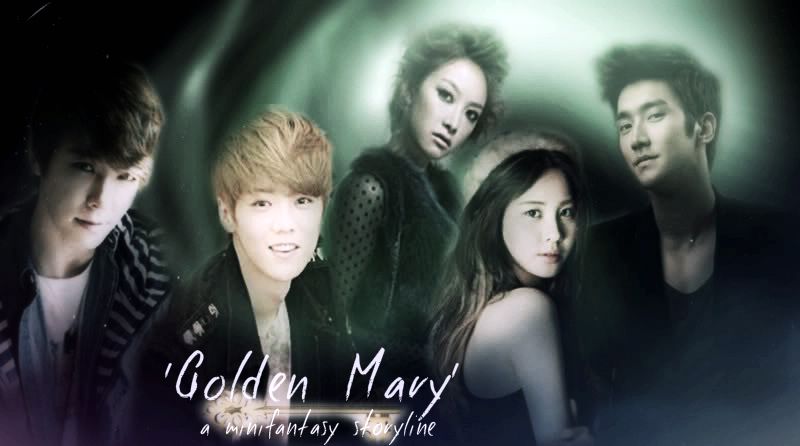 Characters
Victoria, Seohyun, Luhan, Donghae, Siwon
Description
Woohoot! A challenge from Toria101! I'm so excited, I have something to look forward to! It's amazing how fast my brain works at the last minute xDD 
***Characters are mine, this is all from my imagination. I'm only borrowing images and names, no other intention.
***f.y.i. I haven't checked out Exo yet, honestly. I feel too old and too tired to check any new groups out, so I don't know anything about the members from Exo. If you don't like the image I give Luhan, I'm not apologizing. 
***The forewords may change in the future
Foreword
Characters (I would prefer you to find out about the characters themselves when you read the story):
Victoria 
Seohyun 
Luhan 
Siwon 
Donghae
Synopsis:
Two trained government agents have been sent out on a mission to retrieve the stolen 'Golden Mary'. During this same time police officer, Choi Siwon, is also on the move in search of a thief whose face he only knows by a sloppy sketch drawn out by an amateur artist. This thief, Lee Donghae, overhears Victoria and Seohyun's conversation about a 'Golden Mary' and assumes that it's a priceless ancient treasure which he can sell for millions. While following them fate only has it that his path would collide with police officer, Choi Siwon. And along this journey, a kid out of nowhere appears in Victoria and Seohyun's mission. When they all run into each other one by one confusion slides and hearts become full of lust. Will they all forever end up lying to each other? Can the 'Golden Mary' be retrieved?
Tweet
^ Back to Top