Can't help falling in love with you~
by KyuMinnieLove
14 subscribers | 569 views | Updated | Created
Tags kyuhyun kyumin romance suju sungmin yoona keyshinee | Report Content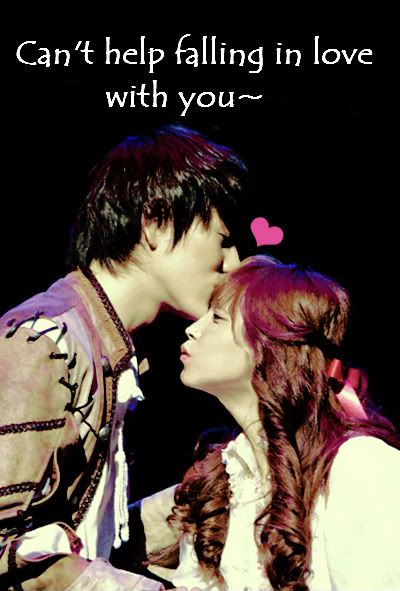 Characters
Kyuhyun Sungmin Yoona Key
Description
Characters:
Cho Kyuhyun:
Kyuhyun is the math genius in class and can ace any exams without actually studying for it. The fact that he is handsome and has never liked any girls made him look "hard-to-get" and appealing to many girls. His closest friend is Lee Sungmin, a girl he has known like forever.
Lee Sungmin:
If looks could kill, you would definitely die the instant you see Sungmin! She has the looks of the most adorable bunny on earth and many boys are attracted to her for her innocence and cuteness, but she has no feelings for any of them. She is very close to Cho Kyuhyun, a boy she has known since young.
Im Yoona:
Yoona is the prettiest and most popular girl in the entire campus, with boys literally flocking after her and chasing after her heels. She is an extremely competitive girl and thus decided to make Cho Kyuhyun love her and be her boyfriend- something nobody has ever succeeded in doing so before.
Kim Kibum (Key):
Key is the diva of the school and never fails to light up anyone's day, He loves seeing people smile, especially Lee Sungmin, after getting to know her at a party their friend hosted.
Foreword
Hiies KyuMinnieLove here! :)
This is a Kyumin fanfic that I made, because I am totally crazy and in full support of the Kyumin OTP! I'm sorry to all Vita-Mins out there ( I'm a Vita-min too! >_<) for making Sungmin the girl in this story, but don't you guys think that Sungmin really looks like a girl sometimes? ^^ Hehe! So I hope you guys will enjoy reading this little fanfic I made with all my love as an E.L.F and if you have any opinions or suggestions for my story, please comment in the box! Thank you! :D
Tweet
^ Back to Top