Blood Bank Period
by seohyunkeroro
Tags arrangedmarriage seohyun snsd exo kai exoshidae seokai | Report Content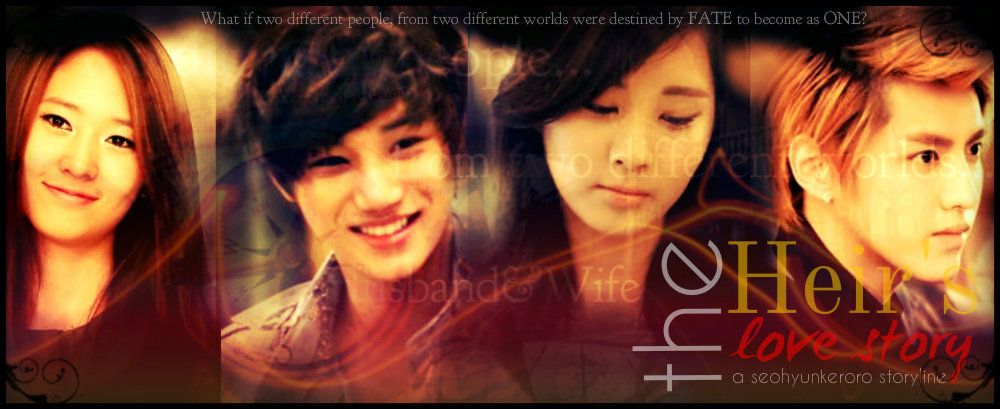 It has been three days ater the incident, and the two of them did not dare to utter a word nor made a gesture to each other.
But unfortunately they need to talk since it's their Blood Bank laboratory time and they are partners. The agenda for the whole afternoon was to get 300mL of blood from your partner and successfully perform the blood donation procedure as their practical exam.
A lot of students including Seohyun felt nostalgic just by seeing the huge needle that is connected to the blood bag by a transparent cord. Imagining the insertion of gauge 16 needle in your median cubital in your arms is really dreadful.
"Did it hurt?" Seohyun anxiously asked the doe-eyed girl who just finished her turn.
"Not at all Hyun. Yul's hands were very careful." Yoona gave the latter a reassured look but looked pale after the procedure.
"How about you Yuri-unnie?"
"Yoong was quiet nervous that I have to see myself how she insert the needle in the fold of my arm. But it doesn't really hurt at all. Don't over think about it Hyun." the tanned girl helped the younger girl feel a little at ease with her encouraging words.
"Dont feel tensed. Okay?" Sooyoung tapped her shoulder as she takes her turn.
She let out a deep sigh and tried her best to compose herself as she walk towards her partner.
They never talked nor practiced for the said activity, but they cannot stay acting tough ignoring each other for they need to compensate for each other's grades.
"Are you ready?" he asked her as he saw his partner walking towards his direction.
Her facial expression stiffened as she became closer to his partner.
"Are you ready, Joo Hyun-ssi?" he repeated his question once more.
"Neh." she bluntly replied.
With the way she gestured he knew that things between them has not been settled yet. He needed to do something to make things between them alright, and eventually get her approval for the marriage.
"Joo Hyun-ah. We're the next pair. I think I should go first." he volunteered.
"Fine. If that's what you want."
So the maknae lied down in the elevated hospital bed as Jong-In assembled the materials for their blood letting practical exam.
"You only have 3 minutes to demonstrate all the procedures. Once you missed a procedure it will be marked as zero from the checklist. However, you and your partner can give signals of what to do next. But you cannot instruct him/her step-by-step." the instructress reminded them as she sets her stop-watch for the heir's turn.
"Thank you Miss Victoria." the young man gave credits to the instructress.
"So Mr. Kim, ready?" Ms. Victoria asked the heir.
He took a deep breath and looked at his partner's face for the last time before doing the blood letting-phlebotomy procedure. It was his very first time to feel nervous on doing such thing. He is usually confident in everything he does. But knowing how bad she feels about him, he was helpless at that moment.
As soon as he finished applying iodine on her antecubetal and covered it with sterile gauze, he reminded her for the last time, "Relax and try to breathe normally."
Then he inserted the needle in her median cubital vein. He was successful for doing the procedure but her blood flow was too slow that it almost stopped midway before entering the blood bag.
And when it was her turn, she felt sudden blurry sensation attacked her eyes. She was instantaneously nervous. That she almost forgot the procedure. Good thing Jong-In was calm that he was able to signal her almost everything by his simple gestures. After applying iodine and covering his antecubital with sterile gauze, she inserted the needle in the fold of his arms.
She was not successful on hitting his median cubital vein that she was already panicking. She wanted to withdraw the needle from his arm already but the heir stopped her. "No, find my vein. Move the needle slightly upward and then move it a bit to the left."
She then did what he instructed her.
Blood gushed out fast form his arm to the host and then to the bag. But the color of the blood was not dark red, it was strong red- the color of the oxygenated blood pumped by the heart. She hit his arterial vein instead of his median cubital vein.
Her eyes widened as she realized that she was seeing oxygenated blood - his life might be endangered if it continue to fill the blood bag.
"Jong-In, I-I think I better stop this." she said shaking, as she almost withdraw the huge needle in the fold of his arm. But the heir stopped her once again, "Joo Hyun-ah. Gwenchansumnida."
He even gave her a reassured look.
"But you might get cardiac arrest when your arterial blood filled the blood bag!" she said half screaming because of fear.
He raised the angle of his hand to slow-down the gushing arterial blood flow. He felt awfully hurt, but considering his partner's grade he chose to bare the pain and sacrificed. He filled the bag with 300ml of his arterial blood.
"I'm r-really sorry Jong-In-ah." her voice was still shaky as she deeply apologized and tears started to form from the inner sides of her eyes.
"I said it's alright. You know, I hate you the most when you're apologizing." he got enraged.
She squeezed his hand as tears started to fall into her eyes. "Are you crazy? I almost killed you that is why I'm being like this."
She was undoubtedly worrying for him.
"Gwenchansumnida, I also hate crybabies." he acted firm as she squeezed the girl's hand in order for her to get hold of herself, and added. "I'm completely fine. Trust me."
He felt a sudden weird feeling towards the girl who was crying in front of her. She was crying - crying because of him. It was his very first time seeing a person being like that for him. Holding her hand made his heart thud harder. He uttered irony statements to her just now. Hence, the feeling was likable for him.
^ Back to Top