Movie
by MariaKim
Tags hwangbo hyunmin jungsomin jungyonghwa kimhyunjoong parkshinhye yongshin | Report Content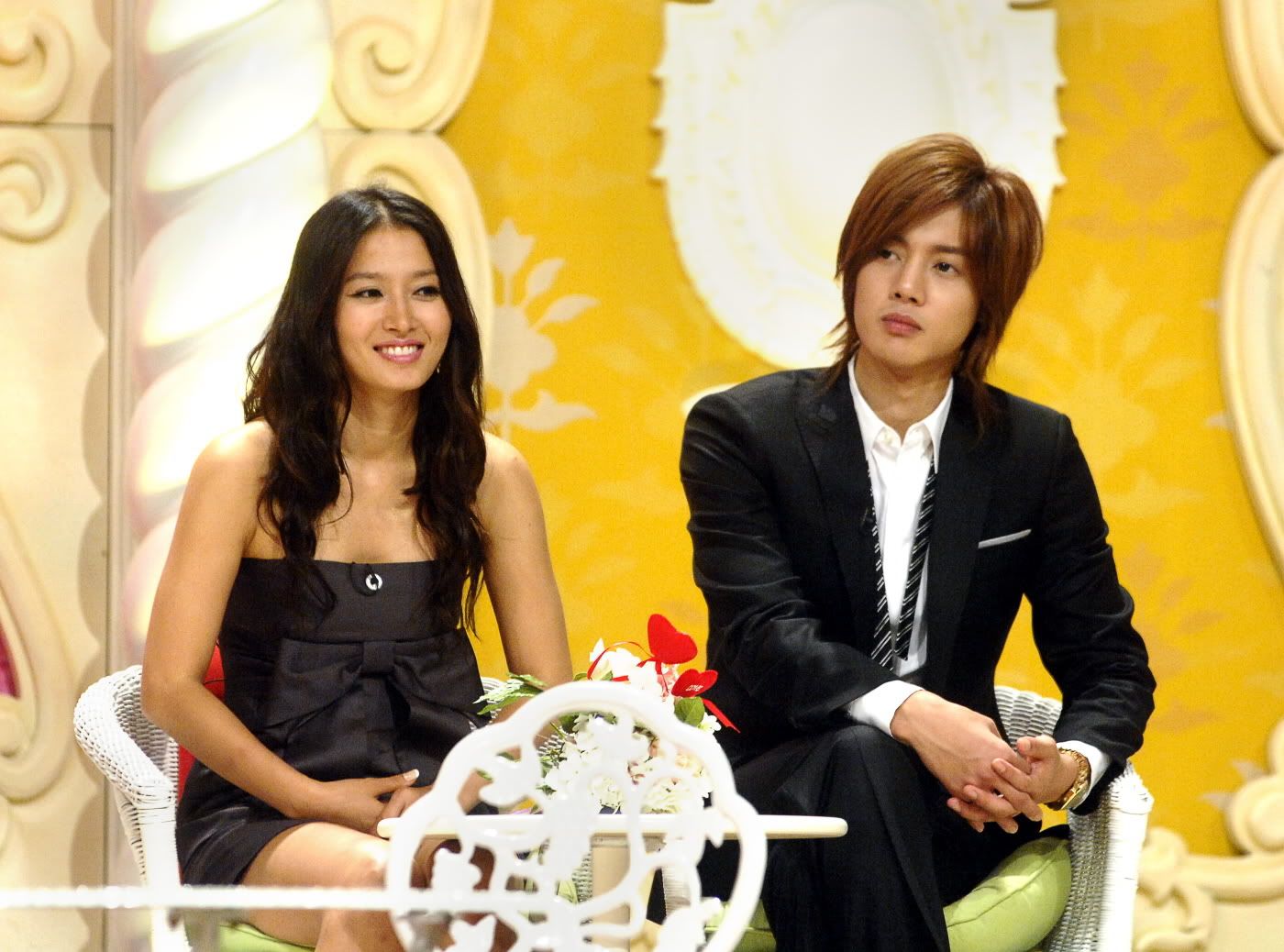 JiHoo had a movie premire he had to attend, and so as his date he took HwangBo, who was overly excited. He was happy to finally be able and go out, and do nothing really, he didn't really like being in the spotlight, he felt like it would lead to something bad, and he was right. His grandfather had seen him, but he was still insire if he was Kim Hyun Joong. The doubt was there so he let him go... For now.
SoMin had always been asked on dates but she said no, she was still waiting for her husband. She was sitting in her bedroom when she saw the trailer of JiHoo's new movie. As soon as she saw him , in the first scene, she froze. Every knch of her body knew it was HIM, her husband. She grabbed her keys and boltted out the door to his premire. She called her agents to get her a seat no matter what. She was dresses nicely so she looked very beautiful and professional. When she arrived every one's attention went to her, she excused herself from comments and headed inside, to where her husband was at.
.
She entered the big roon full of people, but she couldn't see her husband. She was looking all over for him, that was when she bumped into him by accident. He was surprised but helped her up, she looked at him, tears forming in her eyes. She had missed him so badly, but she was shocked to see him with another women, who was clinging to him. He couldn't take his eyes off of the girl that had bumped into him. She was beautiful, and something about her eyes made him want to hold her and never let her go.
"Hyun Joong." SoMin finally spoke up, but HyunJoong did not recongizre the name. He looked at HwangBo, who looked mad that she was still there staring at him, like a girl in love. She was trying to pull him away, but SoMin reacted faster and grabbed a hold of his hand. 
"We need to talk it's important." He looked at her and at HwangBo. He didn't want to upset HwangBo, but he really wanted to hear what the girl had to say. He was going to answer when HwangBo did.
"JiHoo doesn't talk to strangers. Sorry but go look around, you'll find someone else." She pulled JiHoo away when SoMin shouted.
"I'm back for you! Why are you ignoring me?! Don't you know who I am?!" SoMin had tears in her eyes, and HyunJoong/ JiHoo stopped and turned to her. 
SORRY FOR THE SHORT UPDATE
COMMENT AND SUBSCRIBE!! 
IT'S ALMOST OVER! 
^ Back to Top